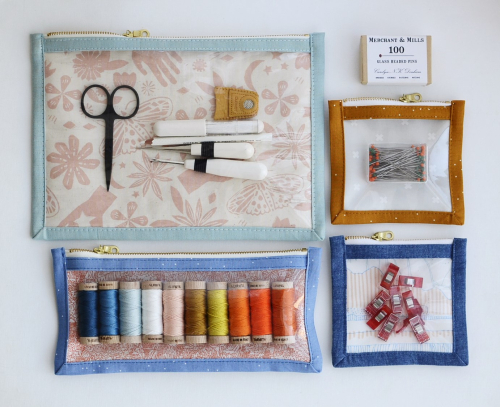 I have a new pattern to share with you today - Speedy Vinyl Pouches
I've been on a big organizing kick lately and have been making stacks of these.  They're fast to sew up and speedy sewing means speedy organizing!  The clear vinyl front lets you can see what's inside each pouch at a glance.  Even when everything's tidied away, I can find what I'm looking for quickly and easily.
I've made plenty of vinyl pouches before but I wanted to keep the construction of these as quick and simple as possible.  You can easily make your first one in under an hour and you can sew up a huge pile of these in a couple of hours. They are great to make for gifts or swaps.  You can use them for sewing, travel, kids toys and more.
Pattern includes instructions for three sizes.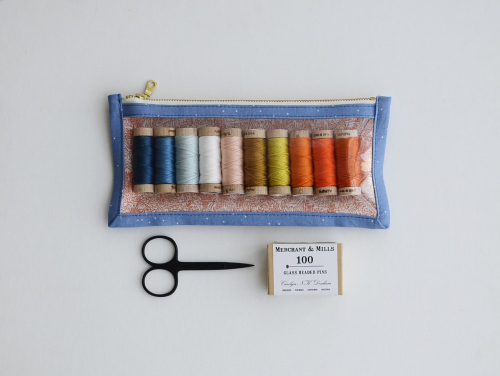 I've found the medium size perfect for keeping exactly 10 spools of Aurifloss (or small spools of Aurifil thread).  Great for keeping colours together for a project you are working on.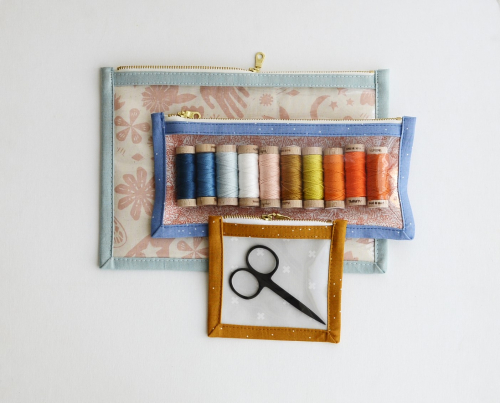 You'll also find that these are great for using up scraps of both fabric and vinyl, leftover from other projects.  The small size is made from a couple of charm squares plus binding.  The medium can be made from one layer cake square plus binding :)
You can find more pattern details here
I hope you make one (or more).  I promise it will become your new favourite basic pouch!
---