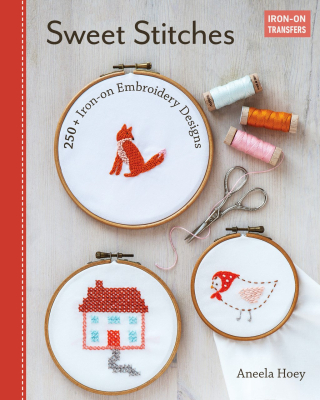 I have a new book out!  Sweet Stitches is a whole book full of iron-on embroidery pattern transfers.  There are more than 250 designs and they couldn't be easier to use - simply cut out the pattern, iron on to fabric and start stitching!  If you'd like to see a preview of the book, take a look at the video below.
There is a huge variety of patterns included with everything from cute to stylish along with plenty of sewing and knitting themed patterns and more.. I've included designs that will appeal to both grown-ups and children, girls as well as boys.  Each of the transfers can be used several times.  So this book will keep you all busy!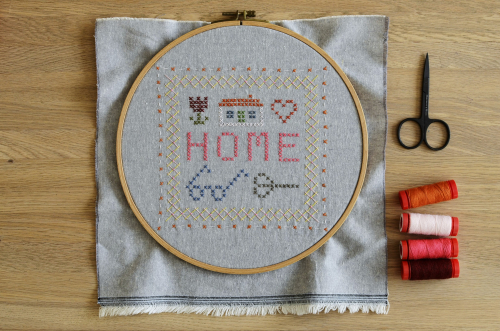 I've only just received my copy and this is one of the first pieces I've stitched.  I used Aurifil 12 wt wool thread and stitched on some yarn dyed linen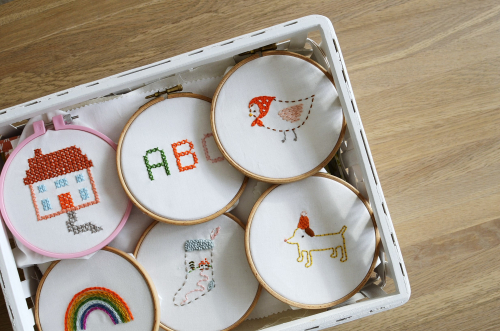 Here are a few of the designs from the book that I stitched up for the cover.  
The book has started to arrive in stores in the US and will start to appear elsewhere soon.  Ask for it at your favourite quilt shop or book store.  If they don't have it, let them know they can order copies from C&T Publishing/Stash Books.  You can also find the book at Amazon and all the usual online retailers.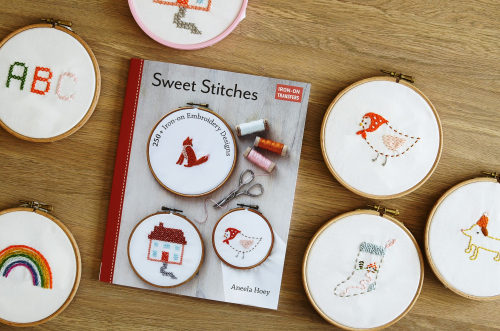 Happy stitching!
---