This month sees the arrival of precuts from my newest collection - Meander in shops.  Yardage will follow in February but if you are eager to start piecing your next quilt and have a precut friendly pattern in mind - why not start now?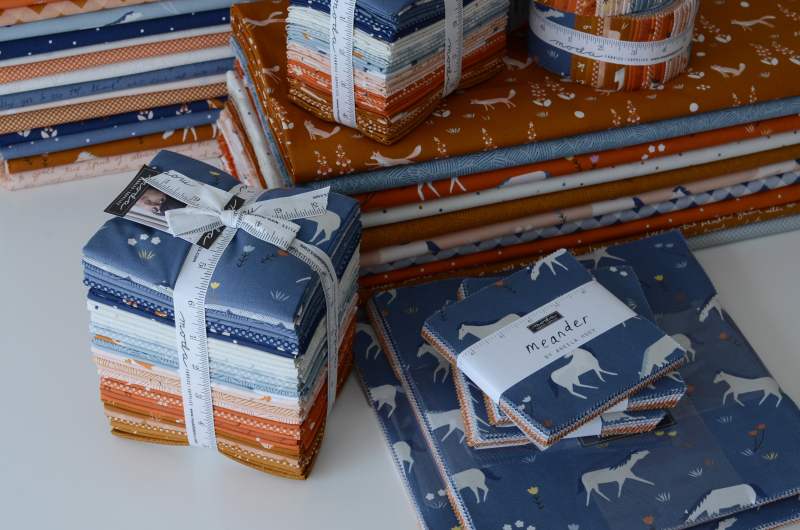 I've kept the colours for this line classic but contemporary - from easy going navy, through denim-y blue hues, linen greys, pale pinks, sunset oranges to a rich earthy tan.  The colours blend and contrast so well with each other - you'll want to make everything and more with them.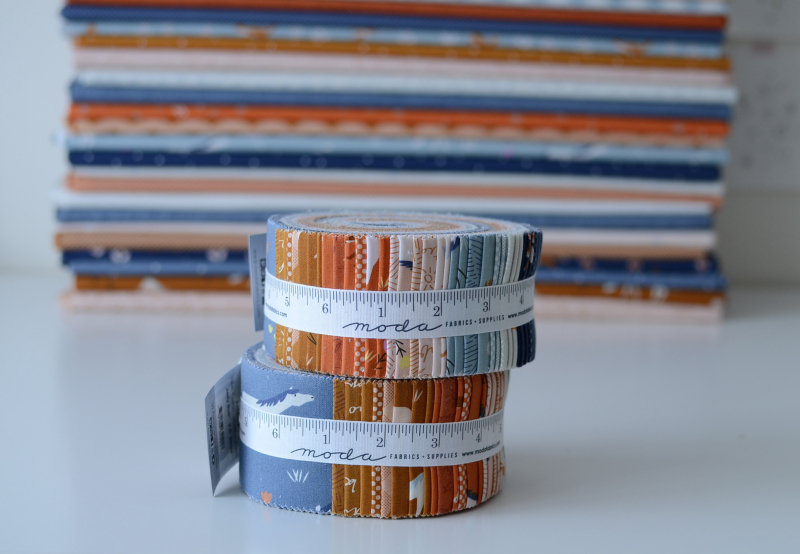 If you definitely want to start a quilt - Jelly rolls are an unquestionable favourite to begin with.  Not only are there countless make-me-now jelly roll patterns around.  While you choose one, your jelly roll will sit perfectly prettily on your shelf until commitment strikes.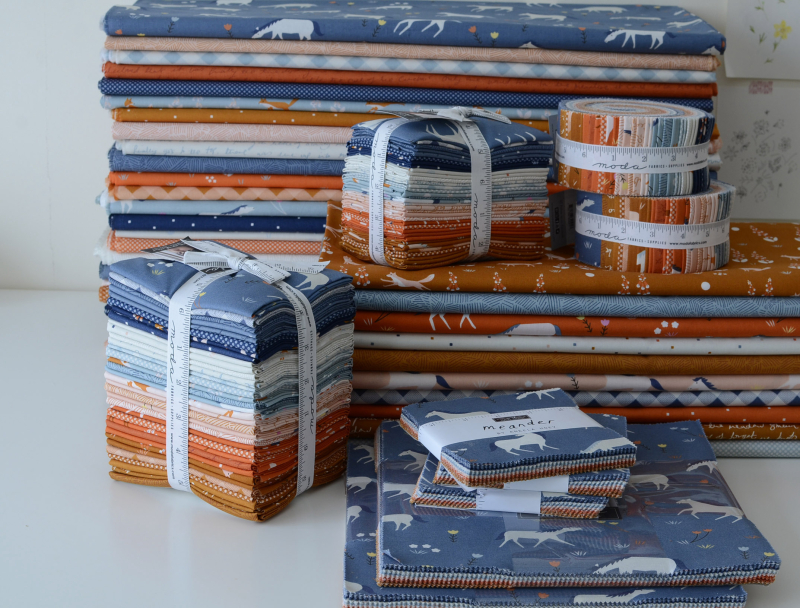 Other options include buying one of everything.  
Although it may sound excessive in the short term, you'll find yourself covered for all possible future inspiration. 
If you're looking for a precut that offers the greatest degree of project versatility - the fat quarter bundle is the one you are looking for.  This option will work for making bags, pouches and other small projects as well as quilts.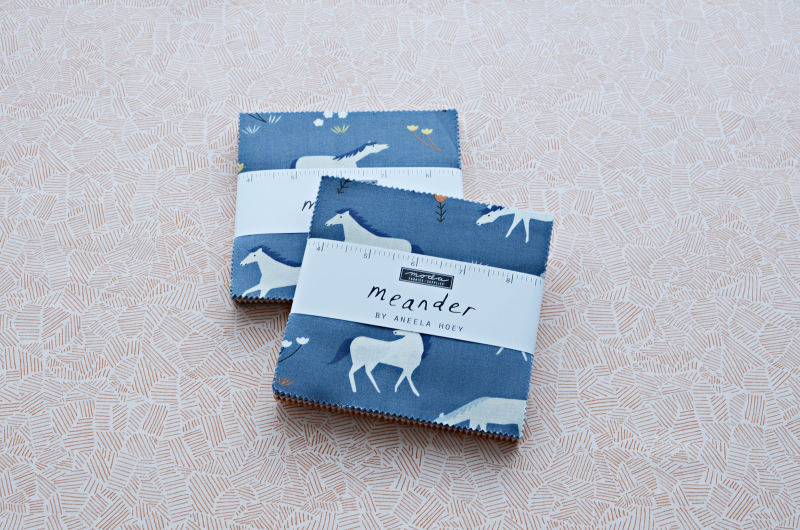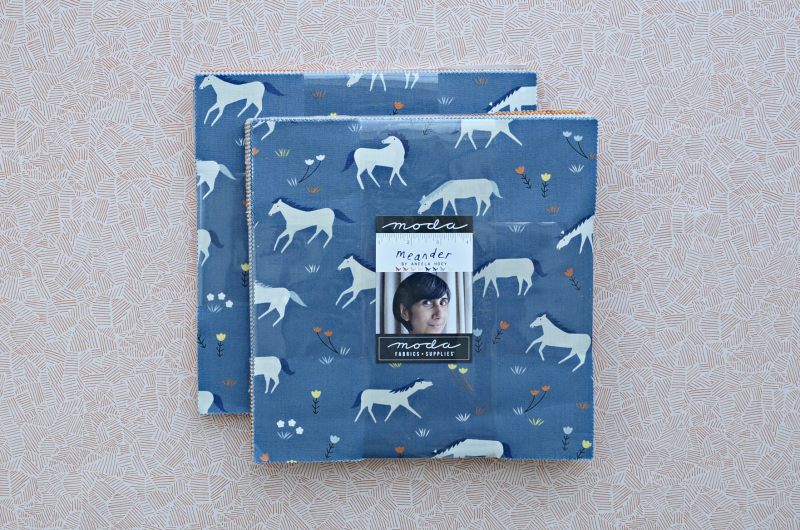 Charm packs and layer cakes are other options you may wish to consider for quilt making.  If you do go the charm pack route - make sure to buy several if you wish to make a decent size of quilt.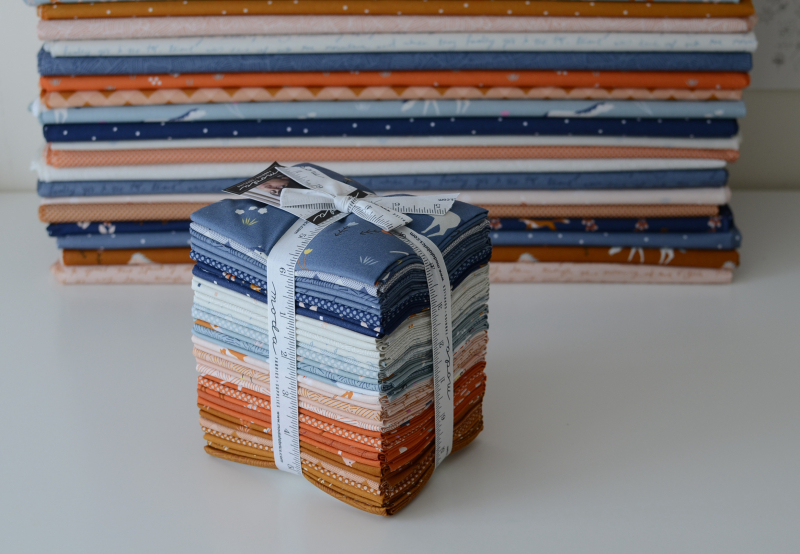 I'll be sharing more about the collection as well as projects I've made in future posts - for now I hope I've at least inspired you to get thinking about making something.