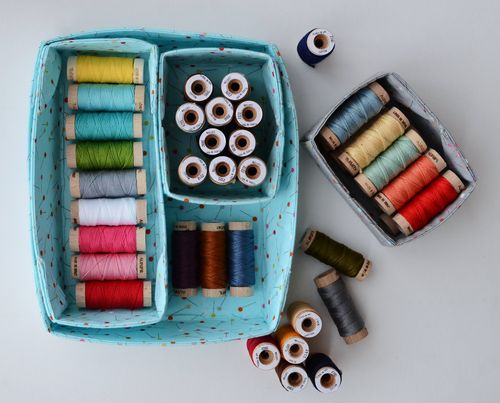 I was so happy to receive some of the new Aurifloss thread boxes last week.  These small embroidery floss collections are exclusive to Fat Quarter Shop and are available in 4 colour sets.  The sets are perfectly co-ordinated so all you need to do is start grab a needle and some fabric and start stitching!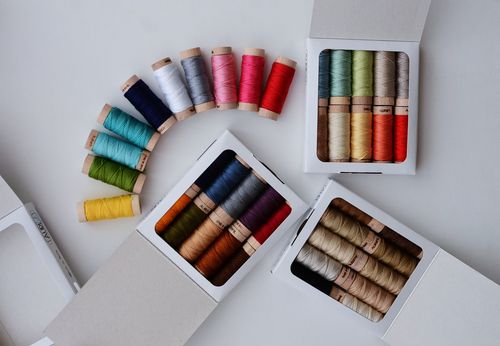 As well as the Aurifloss sets, there are also Aurifil Patchwork sets in the same colour groups (perfect for piecing) and Finishing sets (perfect for hand quilting).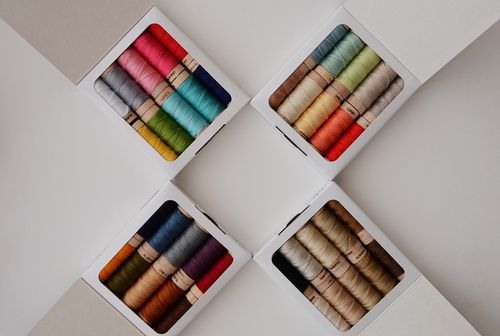 Here you can see the different colour options.  Along the top (L-R) are the Tart and Macaroon sets and along the bottom (L-R) are Scone and Biscotti.
My hands down favourite is the Macaroon very closely followed by the Scone colourway.  I also have my eye on the Finishing sets since I hand quilted one of my quilts last year and now want to hand quilt all the quilts!!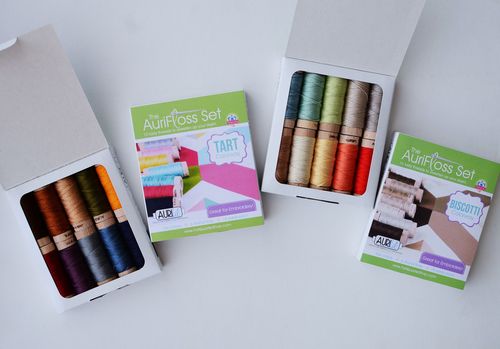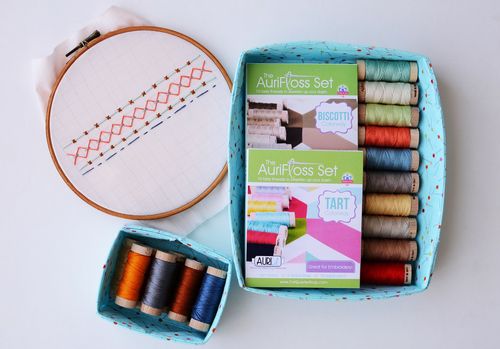 So back with the floss - the packs were opened and I was stitching away within minutes. I'm keeping this little project for the evenings, it's a perfectly relaxed way to finish the day!  I'll show you more soon!
---