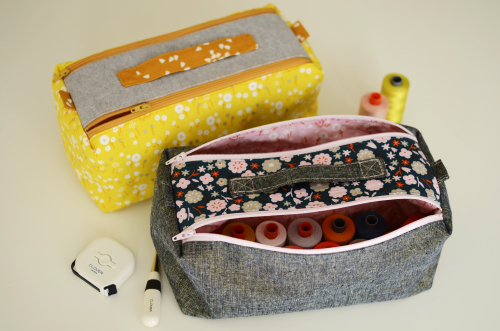 I'm sharing a fun new pattern with you today - the Double Zip Box Pouch!  
This one has been in the works for a while.  I've had many ideas for multi-pocket pouches over the last few years and made some to try out.  Generally I've found that they don't hold very much in total.  My main goal with this project was to create a pouch with two SPACIOUS pockets that hold a lot.  This is a box shaped pouch with BOX shaped pockets, each pocket has a good sized capacity for whatever it is you wish to keep in them.  
To give you an idea - I'll use common sewing item, the Aurifil thread spool as a unit of measure.  Each of the 2 pockets will easily accommodate 14 large spools of Aurifil thread.  So 28 spools in total if you wanted to keep just threads in there.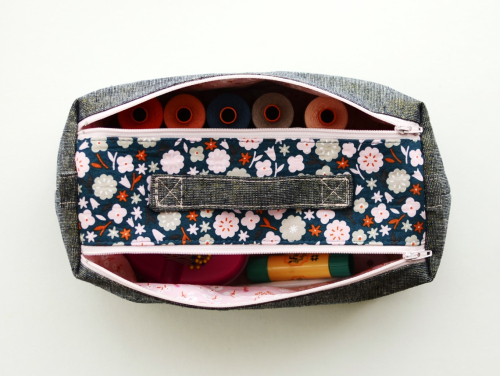 Or you could keep tools on one side and project components in the other.  Or maybe something completely different altogether - travel, stationery, toys...  Anyhow I'll leave that up to you.  You can find details of size dimensions and material requirements here.
The pouch comes together quickly and there is nothing tricky in the construction.  If you can sew a zipper, you'll find it easy.  I used some floral prints from my new Stay Gold collection for Cloud 9 fabrics.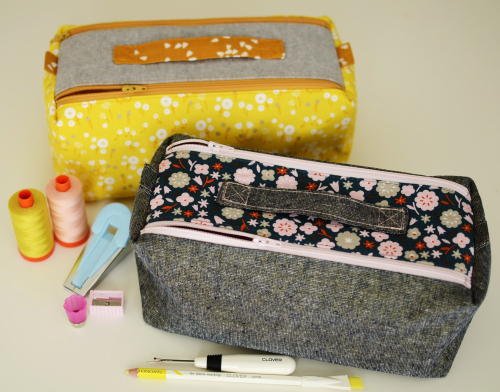 I hope you enjoy the pattern!