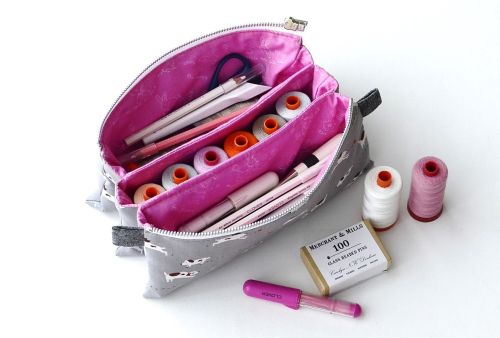 It's been a while but I finally have a new pattern to share with you today.  I've called this one the 3-In-1 Pouch.  It opens up nice and wide and has 3 pocket compartments to keep the contents nice and organized.  The construction involved is completely new and unique.  I have to admit it's taken me months to get it all figured out but now that I have it's all wonderfully straightforward to put together.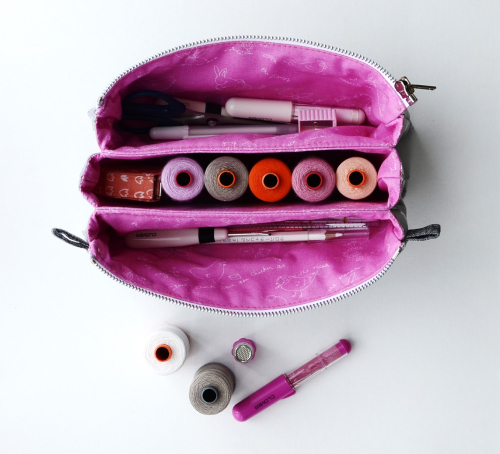 Although I've written a couple of patterns for multiple pocket pouches before, the construction of this one is entirely different to anything I've done previously.  This is much simpler to put together (no head scratching or origami involved).  It's also very sturdy and can hold a lot whilst keeping its shape (very important when you actually put it to use).  It works perfectly for organizing your sewing tools or Aurifil thread.  I have a feeling it will be just right for EPP projects too.  I made several prototypes whilst I was writing the pattern and I knew I was on to a winner when all my prototypes were in use on my sewing desk before I'd finished them entirely.  Always a good sign!
I was in a nostalgic mood when I made the sample for these pictures and used a few of my older fabric prints from my lines for Moda Fabrics - Sherbet Pips for the exterior and Posy for the lining.  I really need to dig into the stash and use my hoarded favourites more because I love how it turned out.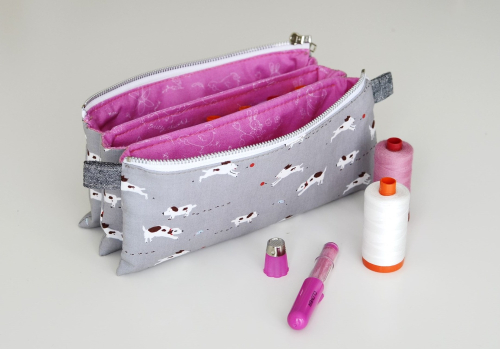 You can find a copy of the new pattern here.
I hope you enjoy making this one!
---