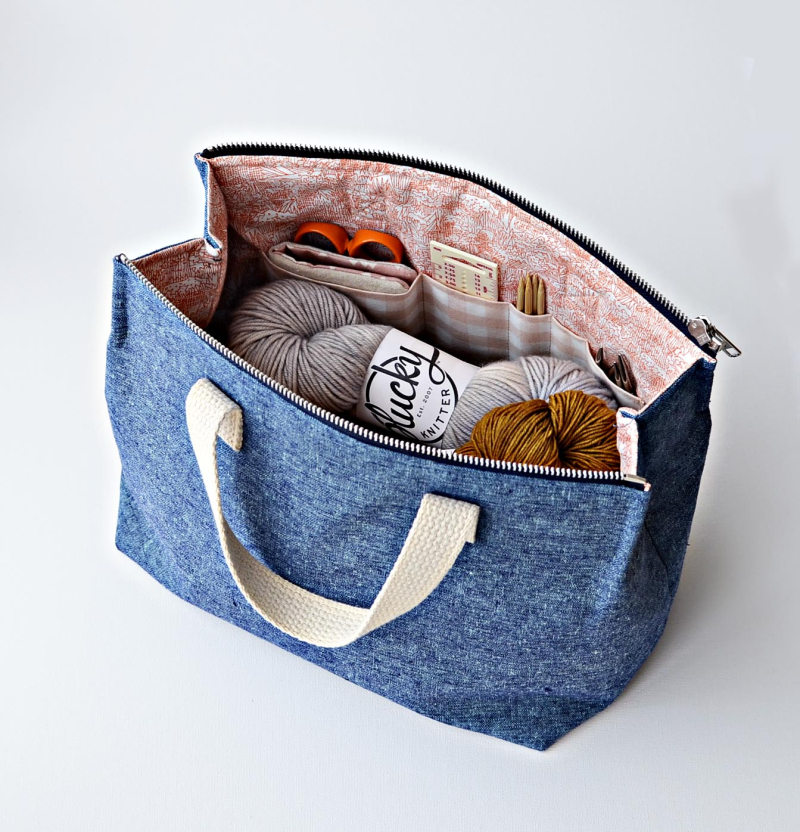 I released a new sewing pattern today, this one is called the Kit Supply Tote. As the name suggests it's perfectly sized for keeping together supplies whether you enjoy knitting or sewing.  The zipper opens wide so you can see everything easily and there are internal pockets on both sides of the lining; Handy for keeping tools organised and easy to reach.
The pattern has two size options - the small size will work well for keeping a project you are working on.  I think of this one as a great in-between size - larger than the average pouch but smaller than a regular tote. 
The larger size will be ideal for taking supplies along to a guild meeting, retreat or class.  You can fit several of my other pouches in this size with ease including the large size Booklet Pouch and the Flip Pocket Folio.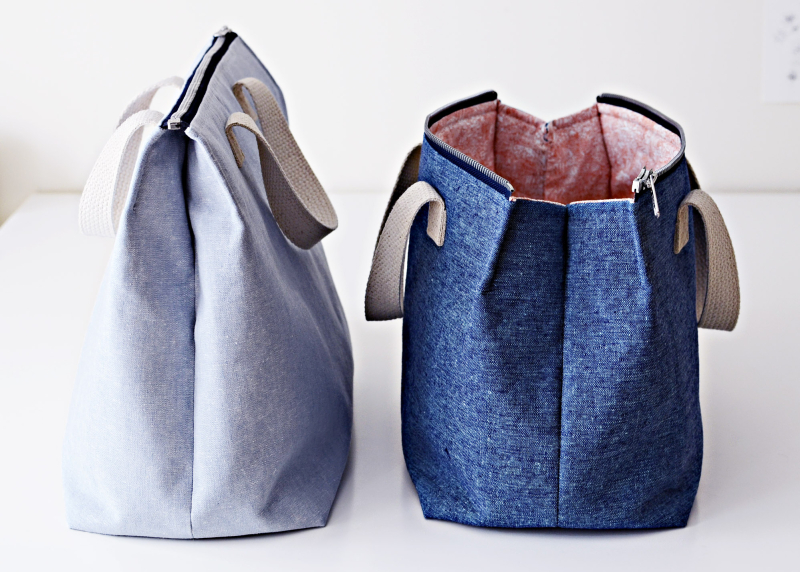 You can find a copy of the pattern here.
I hope you enjoy making one!