Today I'm releasing my newest sewing pattern, this one is called the Just In Case Pouch.  It's a nice sturdy case shaped pouch, perfect for keeping a small toolkit together for whatever you are working on.  It features a swing lid that stays fully open whilst in use but zips up securely for storage. I've also included a carrying handle on top.  There will be so many end uses that it will be perfect for.  Sewing and knitting obviously but also ideal for kids toys and travel.  
As with all my patterns its been in development for a long while, at least the last 8 months (and that is likely an underestimate).  There has been so much making of multiple prototypes, problem solving and editing that I feel hugely relieved that all is finally finished and ready.  It's a release in more ways than one.
Here you can see how the lid opens up..
And here is an aerial view of the open and closed pouches.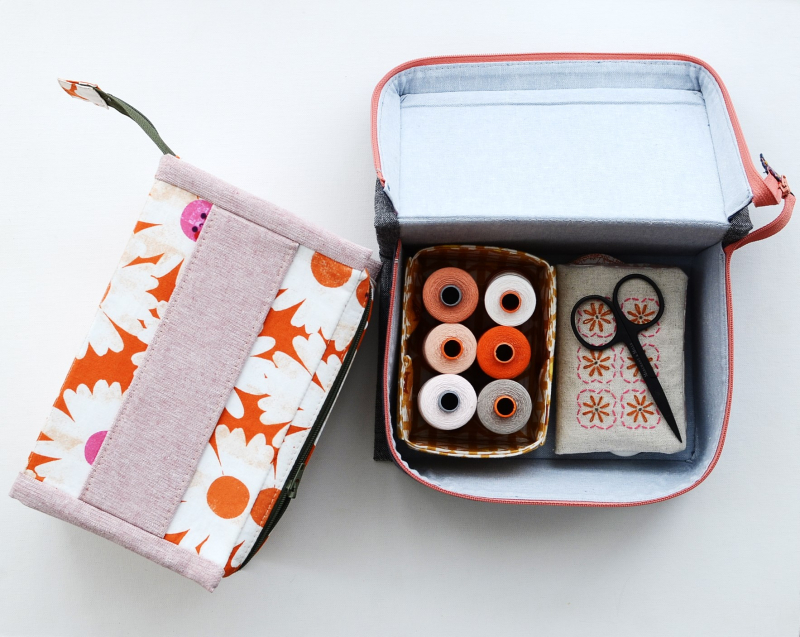 You can find the pattern here,  I hope you make one (or maybe more)!