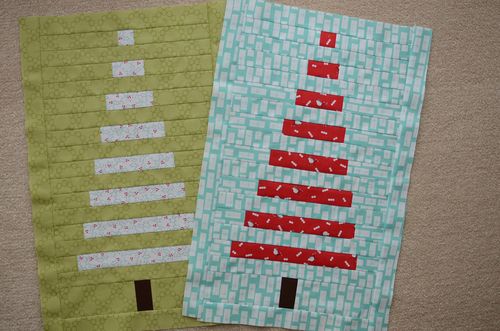 Last week I made a start on some new quilt blocks.  I really want to make a couple of Christmas themed quilts.  It's been on my list for the last two years but I always run out of time.  Whilst I was sewing up the first two blocks above, I realised that these are the first quilt blocks I've made since about February this year!  Quilting has really fallen on the back burner, mostly because it's such a long work intensive progress and with everything going on this year it has just seemed too much to handle.  I'm aiming to slowly work up a few blocks at a time but at least I've made a start.  I used the Trees pattern by Amanda Jean to make my blocks.  It was wonderfully relaxing to just follow someone else's instructions and not have to do my own maths! I love the size of the finished blocks - 13" x 20".  Bigger blocks = faster quilts ;)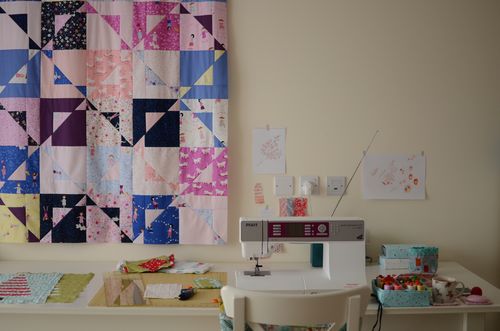 I've also been thinking of getting around to finishing off some quilts that have been wips for far too long.  This magic stars quilt top has been hanging up on my wall for a little while (over one whole year if we're counting).  I've decided that I'm in the mood for some hand quilting and so I'm actually looking forward to getting it off the wall and getting started.  There's just the small matter of making a decision on thread colour and backing fabric, hopeully that won't take too long.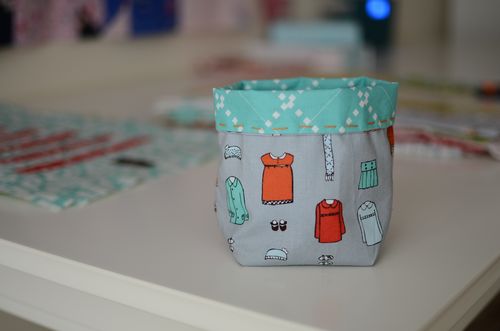 In anticipation of getting on with some handwork I also made myself a thread catcher to throw all my threads ends into as I quilt. This was such a quick and easy pattern to follow, I'll definitely be making more because I love quick and easy. I used some of my Little Apples fabrics for this one, perfectly autumnal!
All I need to do now is get started!