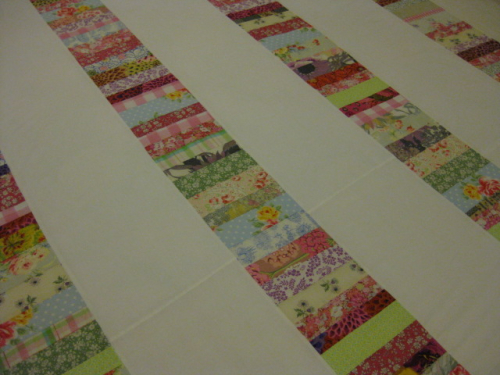 An unfeasably overly long and unforsaken dramatisation in several unfathomably drawn out and confusing parts.
It all began charmingly well, I pieced together several hundred scrap strips into towering columns of material endlessness.  An early hiccup occured when what I had previously assumed to be many metres of white cotton so un-immaterially turned out to be less (much much less).  Cue excrutiating afternoon spent jigsawing many small pieces together to form the white column action for the quilt.
Fabric rainbow and white strips are joined together in quilted matrimony, all is going seamingly well but it is not to last for there is stormy haberdashery weather around the corner.  As seen in friday's episode the batting takes countless hours to arrive, much deviating and meandering around the original screenplay takes place.
And now hold on to your sofa's an ad-break.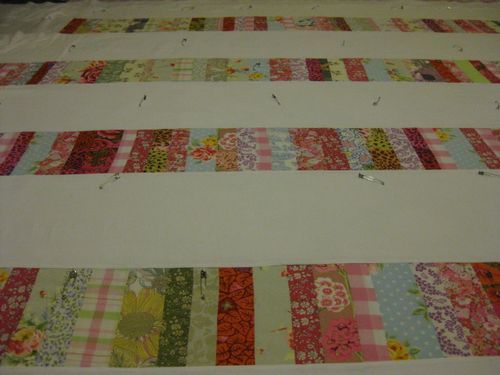 Finally batting is procurred and all is looking handsome and reasonable at last but it is not to stay that way for there is another sorry cyclone (yawn) waiting around the corner.  The large checked pink gingham fabric so perfect for this quilt's behind, measures in at half a metre less than necessary.  The life of a quilt in the making is too short for this kind of de-ja-vu.
(It must be getting near the end now the ads are coming thick and fast).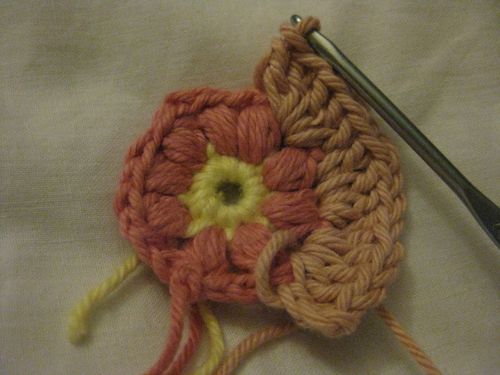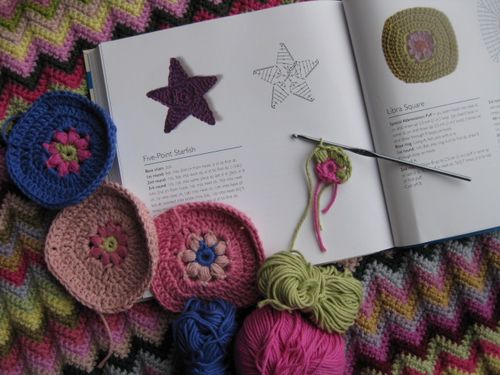 More crochet therapy is called for to lighten the load.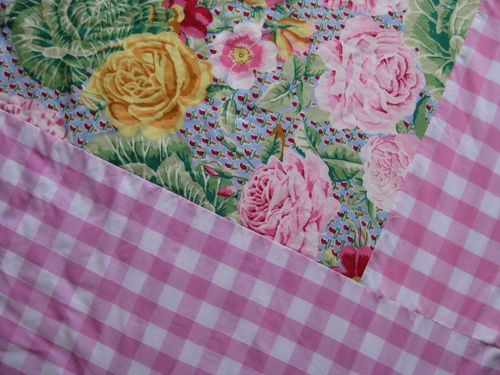 A preview of one of many final episodes to come.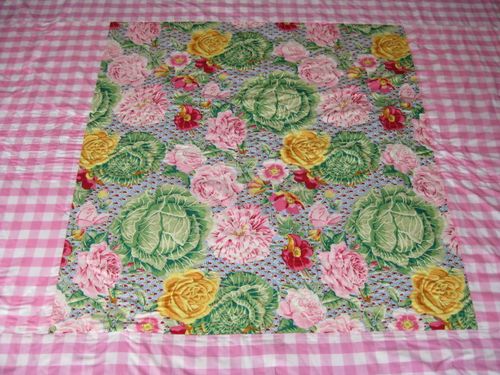 Behind scedule and well over sanity budget a last minute plot adjustment is written when I talent spot a half metre piece of Kaffe Fassett's Cabbage Rose and a matchmaking plan is hatched.  Upon meeting, pink gingham and cabbage rose instantly fall in love and an end is in sight for this tragic colourful tale.  At last quilt is laid out and joyously sandwiched together by a jubilant me.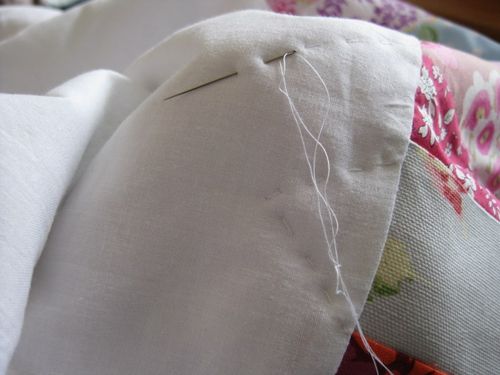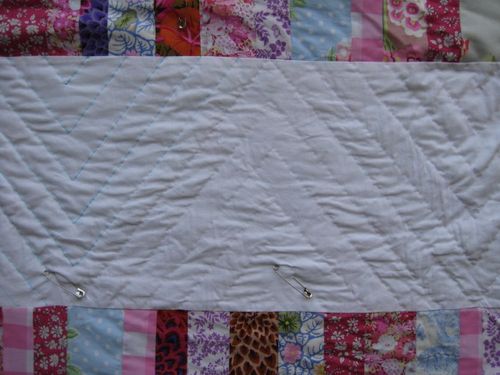 In the editing room it is decided that a hand quilted storyline will be added to acheive a little more interest in lead character white column.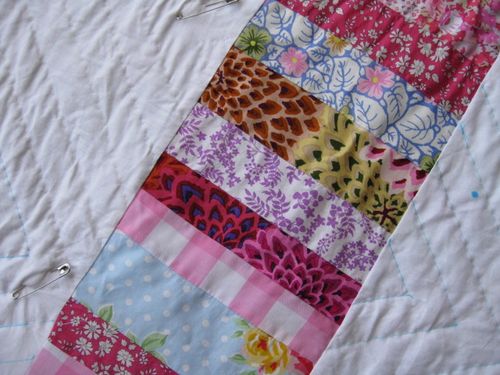 And that is the story so-far, hand quilting is shaping up nicely in the form of zig-zag's -  this may have to become my trademark. Meanwhile do not hold your breath I doubt there'll be a sequel.