Edited to add: A quick guide to Half hexagon quilt a long posts
Part one - selecting fabrics and getting the template - is below!
Part two - cutting
Part three - placing
Part four - Making the quilt top
Part five - quilting
Part six - My finished half hexagon quilt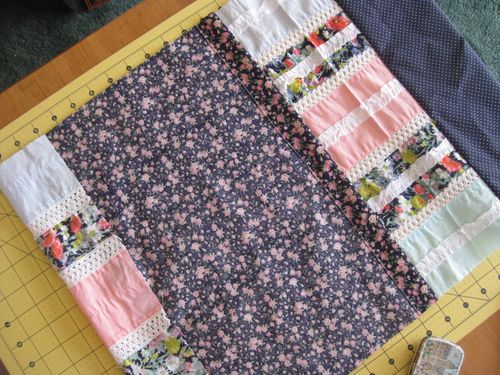 Oh! lordy what is she upto now??  More sewing?  Doesn't this women have meals to cook, shelves to dust, grime to scrub????  Just in case you were wondering (??) of course I do!  but I wouldn't dream of blogging about it, well not much anyway.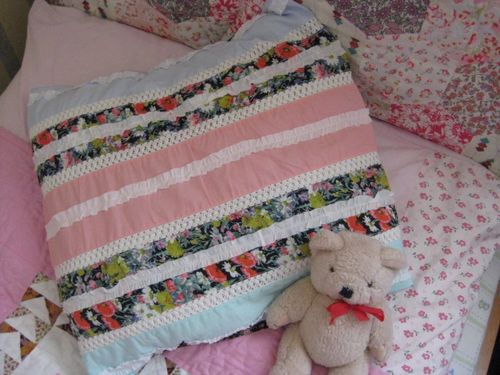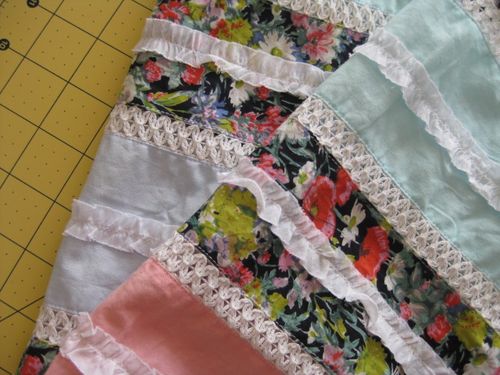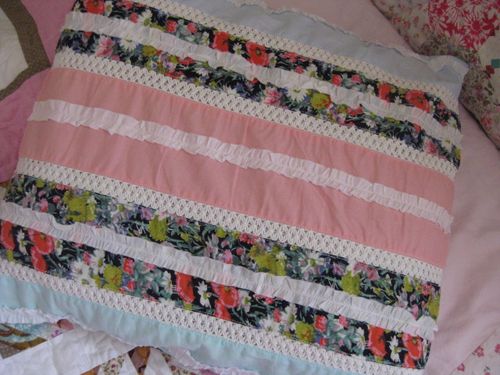 Before you start wondering how I find the time to create ruffles and patchwork them together with fabrics and crochet trims, let me tell you how easy it is.......I just pop into John Lewis in my lunch hour and buy the above wantingly beautiful fabric readily patchworked for a dreamy £6-ish for half a metre and knock up the two pillows in a couple of hours to much hugging applause from the lovely little miss C.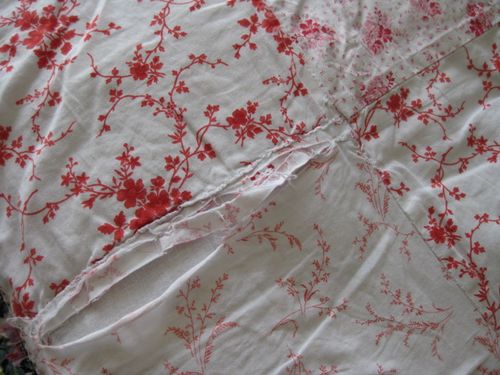 These are the two pillows I just replaced, The shabbiest of shabby-chic!!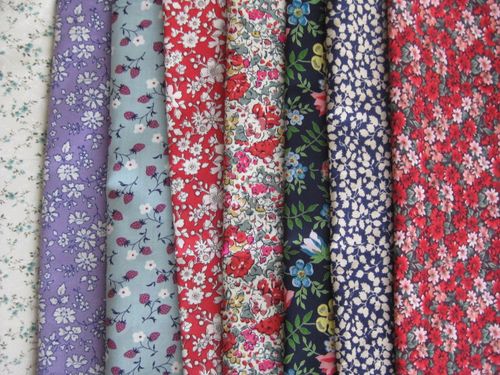 Half hexagon quilt-a-long part one!   May I hereby present to you episode one of the quilt-a-long!  Joining me in the cast so far will be katy, hook and scumble, ann, rita, stephanie, sumea, kathleen, kelli and annie.    I will be adding these names to my sidebar so that we can check up on each others progress as we go, along with any others who decide to join us.
To get your template
Please email my friend Ruth at ruthdesigns(at)ntlworld.com
She will send you the file of templates, which now includes five
different sizes from 1.5" to 3.5".
(you will receive all the different sizes in the one file)
 Also take a look at these links which explain in a nutshell what will be doing!
Please work at your own pace and add any queries you may have in the comments below, please also feel free to answer any of the queries in the comments too!!
 I shall be making a 67.5" long x 72" wide quilt, this is made up of 756 half hexagon pieces or 378 pairs (remember each hexagon is made up of 2 halves of the same fabric).  Very roughly I would say I'm looking at around 30 x quarter metre/yard cuts of fabric.  Although it's always best to have more.
The photo's above and below show the designs I am thinking of using, mostly bought from here.  I think small scale designs with an all over print work best for this design as they conceal the join in the centre of the hexagon more.  Please feel free to completely oppose this though!  One of the joys of us all quilting along together will be to see all the different approaches and end results!!  I always use 100% cotton fabric and thread.  I also find it a good idea to gather all your selected fabrics and then leave them lying around for a few days, somewhere you can see them as you whizz past getting on with all the other things you get on with.  This will really help you see how the fabrics work together as a group and you can update your selection if you need to before you start.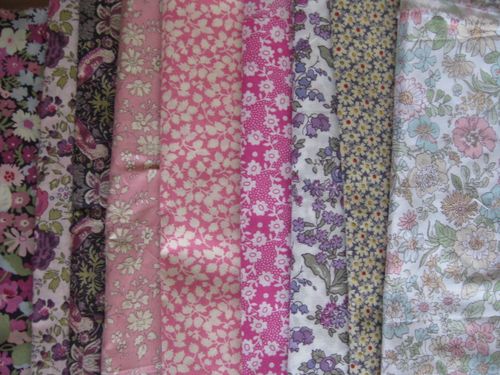 Hope this helps, I'll be adding the next instalment hopefully some time next week to give you time to get your fabrics ready.
For now, some bank holiday flowers...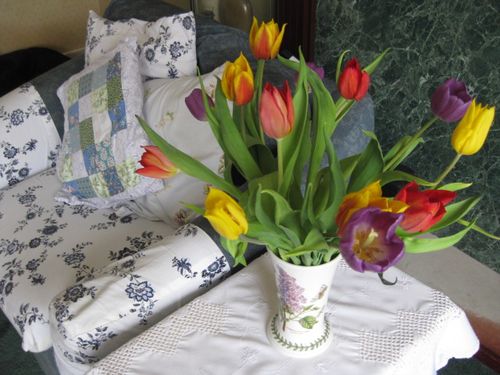 The colours of these tulips remind me of those tutti-frutti sweets.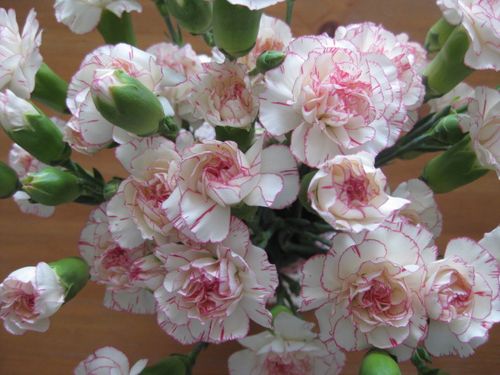 I adore these pink edged carnations and need to look at them hourly!
Happy Bank-holidaying!!  
More soon.........