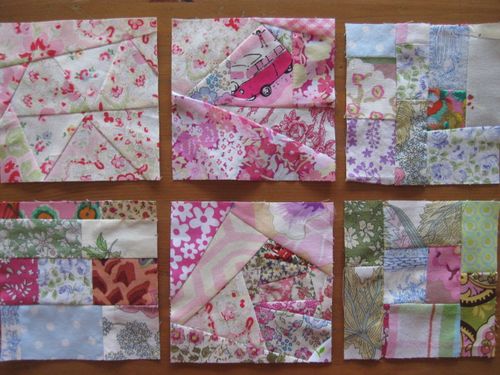 I've been making more of these stitchy little blocks for my 'scrap it up' quilt.  These are so addictive and my favourite thing to do at the moment so I have been sewing to my hearts content in between livng, child rearing and other more necessary pastimes.  Sorry about the picture quality of these, I don't know why but everything seems to have gone a little soft focus. 
(Edited to add - Many, many thanks to LauraJ and Jen who both pointed out in the comments that I should try cleaning the camera lens, it worked!!!!  Thanks ladies.  I've re-uploaded these photo's, so no more blurry vision!!)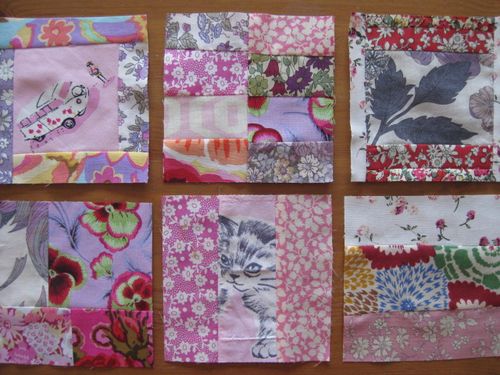 I just can't find enough hours in the day to make these, I don't think I've ever enjoyed making quilt blocks more so maybe small is the way to go for me!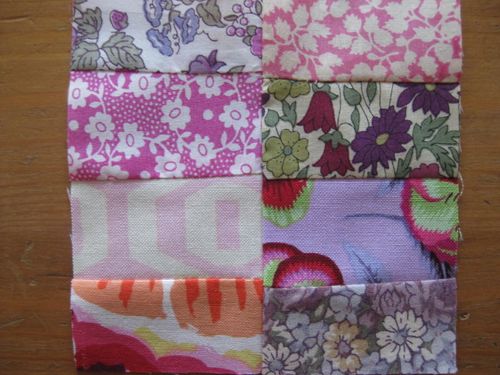 The blocks are completely improvised according to the size and co-ordianating abilities of each particular scrap.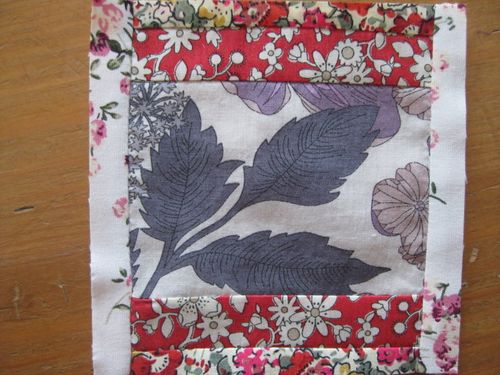 My garden is looking a little bedraggled and in need of a make-over, though it's not hard to find a nice detail of two in the current features.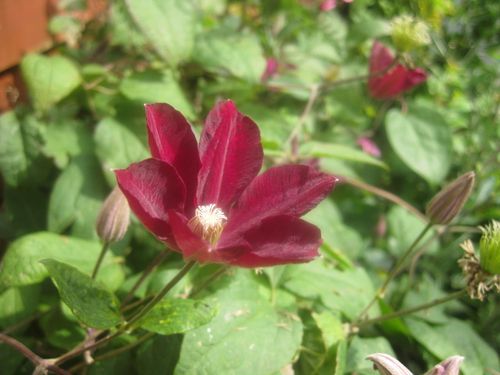 Clematis, Rouge something or other I think.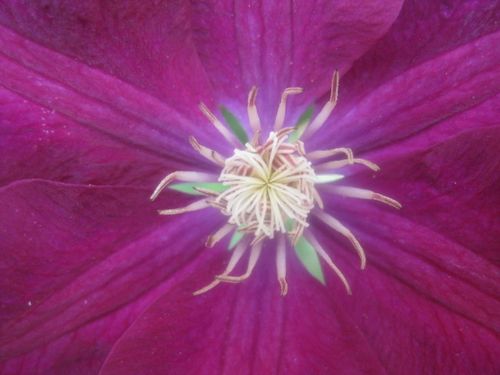 The centre's look waxily spidery!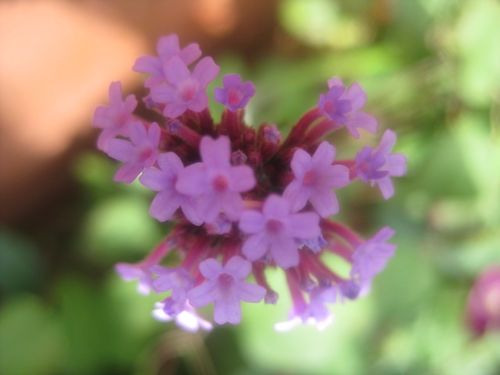 Verbena Bosaneresis, I think I've spelt that wrong but at least the writing (accidentally) matches it's colouring!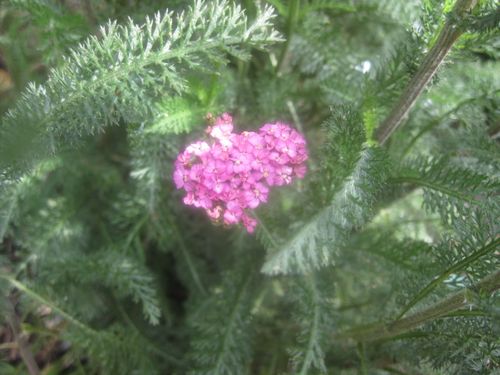 Achilleia milleforium 'Cerise Queen'.
My half hexagon quilt has progressed along nicely over the last few days too, I hope you have been finding the instrucions easy to understand and of some use.  How are you getting along?  I love how the main hexagon above matches the Achilleia above and the colour of this text!!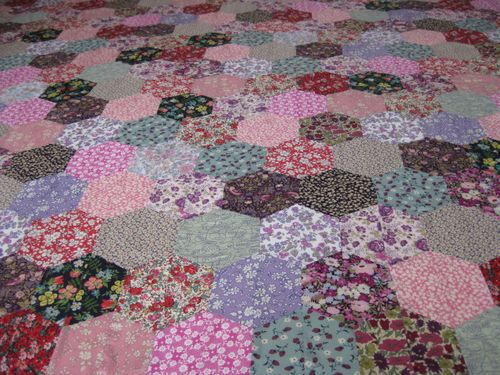 Quilting next!! OOh decisions, decisions!!
Thank you to each and everyone of you who left a comment after the last few posts, I really enjoy reading what you think of my ramblings and amateur quilt and photography efforts!!!!  I also like hearing about who you are, where you're from and what you may happen to be making.  So please don't be shy!!!!!!!