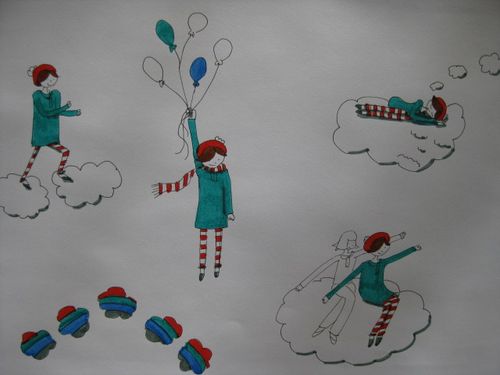 Well the new fabrics are already on their journey over to me!!!  So I suppose I had better reveal what's instore (or will be!).
Four new fabrics in total, I'm showcasing the two girly ones today and the boy-ey ones tommorow, though they are all already listed in the shop so go take a look if you really have to. 
First up in the original incarnation of the lovely belle.  'Belle the cloudbuster', with her stripy leggings, balloons and bobble hat is here to put your frowns to bed and send you to an altogether floatier, dreamier place, somewhere I would far rather be!!!  All belle's clouds have a silver lining............as all clouds should!!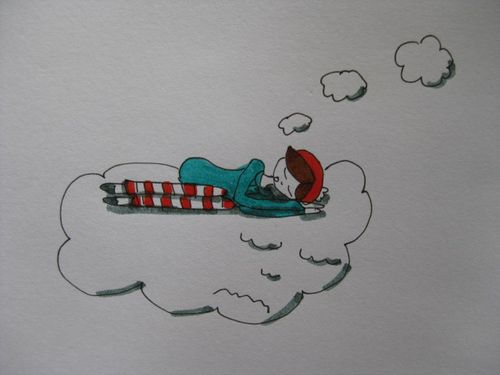 Definately my very favourite bit!!!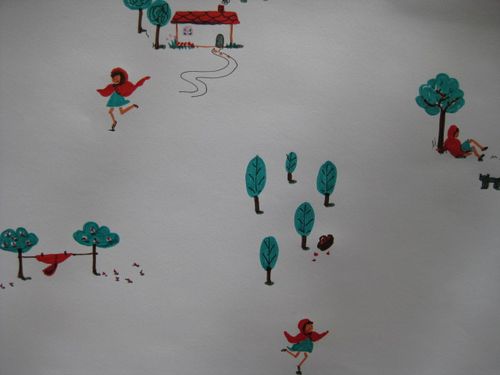 Secondly I have gone for that old favourite, little red riding hood in 'little red runs very fast indeed!'.  She runs from the house, she runs from the tree's.  She relaxes whilst hiding behind another tree and hangs her cape out to dry!!!  Well, storybook character's have to do the laundry like everyone else you know;)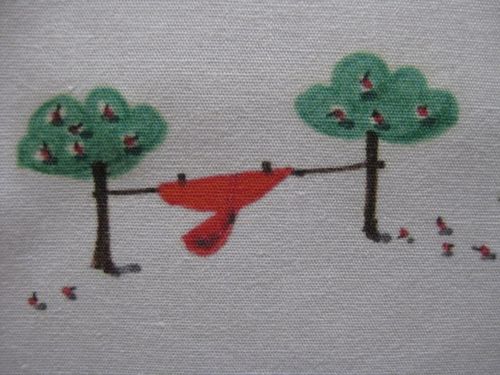 My favourite bit of this one, as it actually appears printed on fabric (a sample).
New fabrics will be here by the beginning of next week, pre-orders are now being taken, you know where.