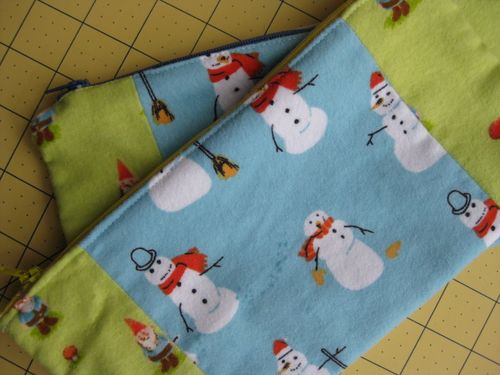 Just in case you might fancy snuggling up with a bit of stitching this weekend, here's a quick and easy tutorial to make a zip pouch that can be employed in so many different guises - to house your stitchy kit/make-up or as a kids pencil case for those with more pens than they can currently handle.  I chose to make my two a christmas pencil case each so they can while away the school day dreaming of snowier times.  I made a simple patchwork for the front but you could use just one fabric if you wish.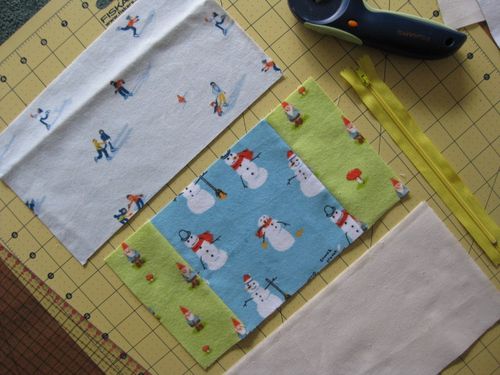 You will need:-
a cup of tea, thirsty work this.
2 pieces of fabric, 10"x5.5"each for the front and back pieces.
2 pieces of lining fabric, 10"x5.5"each.
10" zipper.
Basic sewing kit.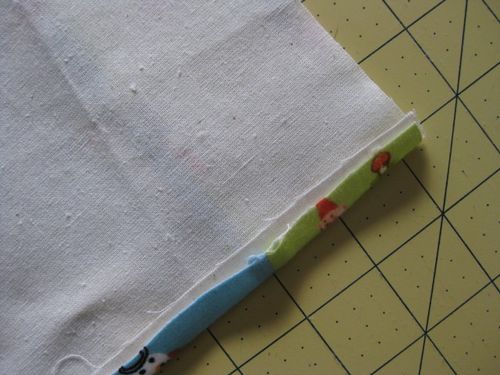 Take one of your lining pieces and lay it wrong side up, top with your front fabric piece. right side up.  It is a super sensible idea to sew the two together by stitching a line of stitches an eighth of an inch from the top edge.  I skipped this bit cause I'm lazy but I'd advise it. 
Fold over your top edge by a quarter of an inch.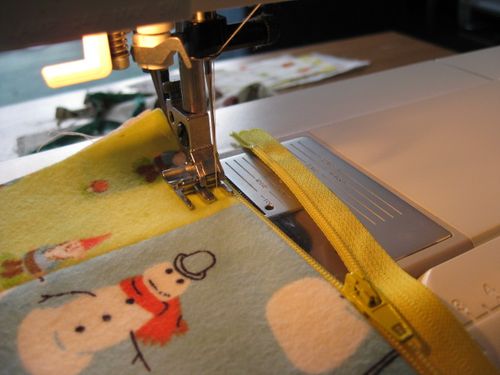 Place this folded edge along one side of your zipper and sew in place using (super surprises) your zipper foot (or by hand if that pleases you).
Prepare the back piece and lining in the same way and sew this along the other side of the zipper, until it looks like this......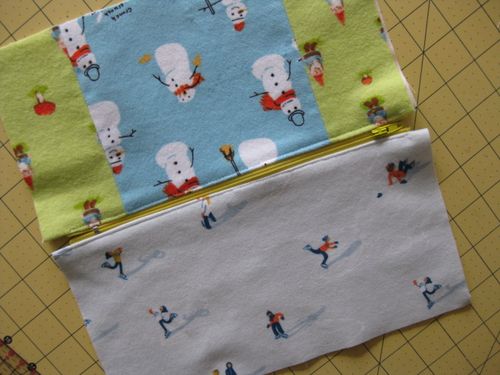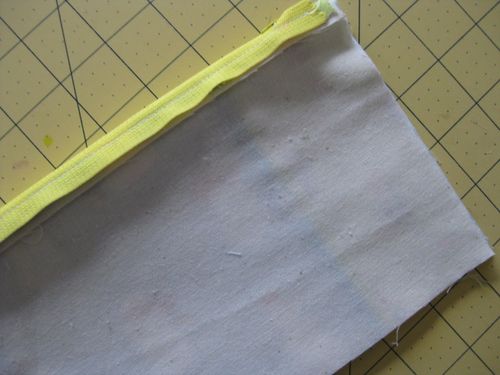 Fold in half with wrong side on the outside. 
VERY IMPORTANT!  Undo your zip a little or you won't be able to open it in a minute to turn it the right way around!!!!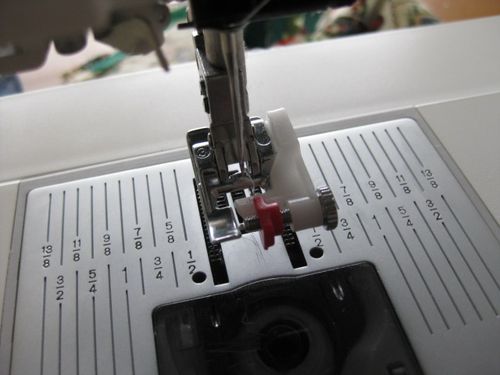 If you have one attatch on overlocker /zipper foot to your machine.  You will need to stitch and overlock/zigzag a quarter of an inch all the way around the sides and bottom of your pouch.  My machine does this in one action but you could stitch your seam first and then go around again with the zigzag all around the side and bottom edges.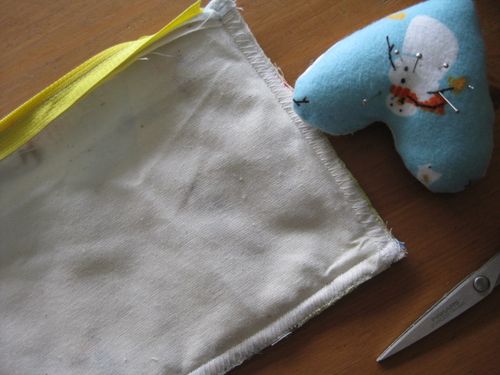 Your pouch will look sort of like this (if you used a plain lining and yellow zipper)
Matching snowman pincushion is optional.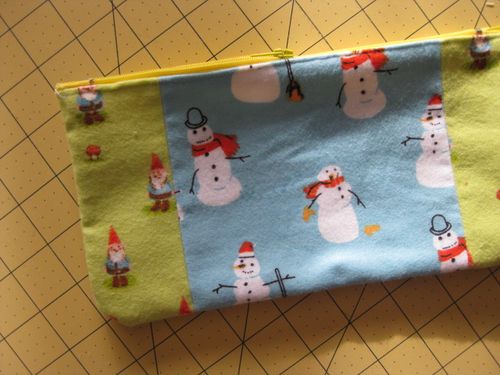 Turn right side out.  Present to your offspring, who if they are anything like mine will say they are just putting it in the drawer until it's actually nearly christmas.
Now you've made one................ooh think of all the gifts you could make from this one turorial!!!
So what do you think???  good tutorial, bad ????  too easy?  too hard?  Just right in the middle!!
Let me know, I may have more up my sleeve!!!!!!!
Happy crafting!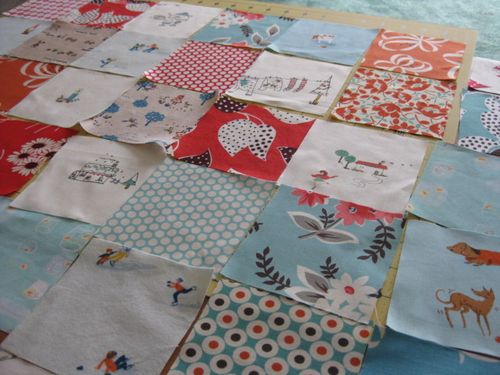 I've been busy!!!   MOre sOon !!!!!