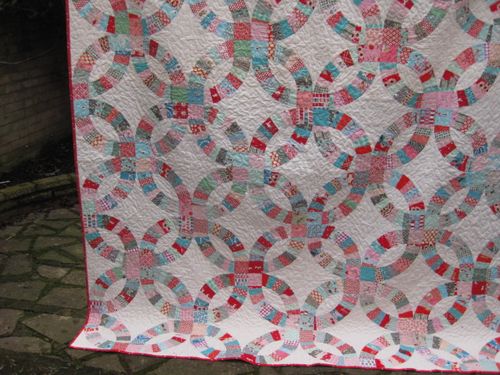 YES! Finished finished FINISHED!
And I thought this one would take me a year.
In practice, as with all quilt patterns, I became completely gripped with a need to see this one finished.  So everything else piled up whilst I ignored the chores, burned several dinners (my husband is getting used to the taste of cremated food now), let a few layers of dust settle and put it together.
The pattern for this quilt can be found here.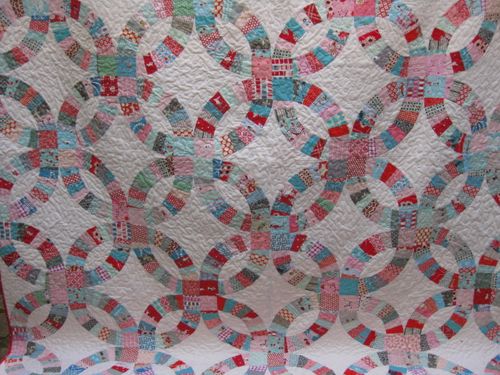 This one is 80" square, so required 16 blocks (each block is 20 1/2"). For the sashing I used some Moda Bella Solid in Bleached White.  I have to admit to being pleasantly surprised with the softening effect the off-white colour the sashing gives it as I normally go for a whiter than white shade.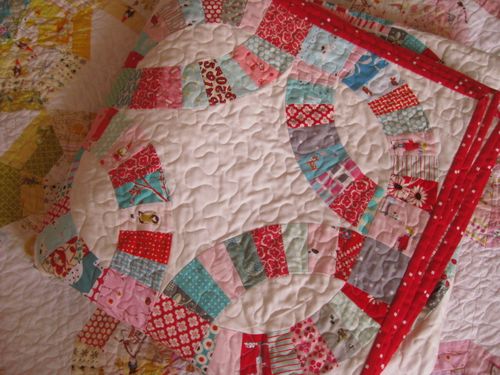 The binding is 'Square Dot' in Cherry from my 'Sherbet Pips'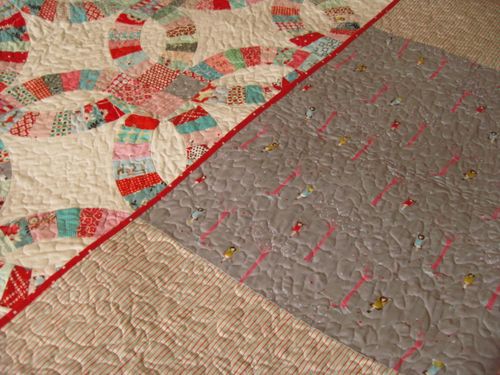 The backing is made up of my 'Girl on a tree swing' print in grey and a stripe from 'City Weekend' by Oliver and S'.
As usual I stippled this quilt, which is a great choice for this pattern as it hides a multitude of slight wonkinesses in the piecing (there are many, my quilt tops very rarely lie flat)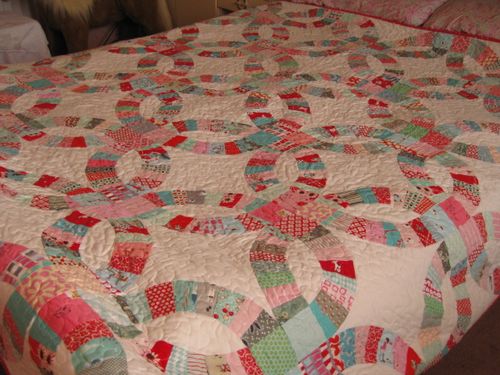 Quilt is now living happily on my bed!
If you enjoyed  this tutorial, you can find more of my patterns over here :)