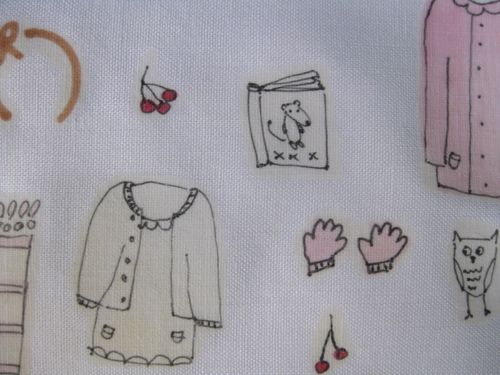 As requested, here is the tutorial if you fancy giving this technique a go.
To make your own fabric transfers, you will need some TAP paper.  TAP stands for Transfer Artist Paper, it comes in A4 sheets and allows you to transfer drawn or inkjet printed images onto fabric.  You can actually use it to transfer images to pretty much any surface including glass, metal or wood but here I am talking about what I know which is transferring to fabric.

This is what the paper looks like.  From left - back of TAP paper, Front of TAP paper, silicone release paper (this came with the paper and is used for protecting your fabric from the heat of the iron).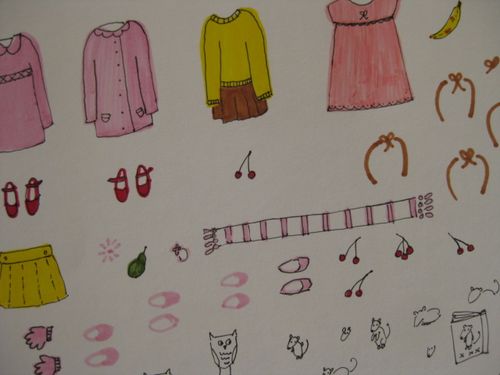 To make your own fabric transfers, just draw your images onto the white side of the paper.  Do not press down too hard with your colours or you will scratch into the coating.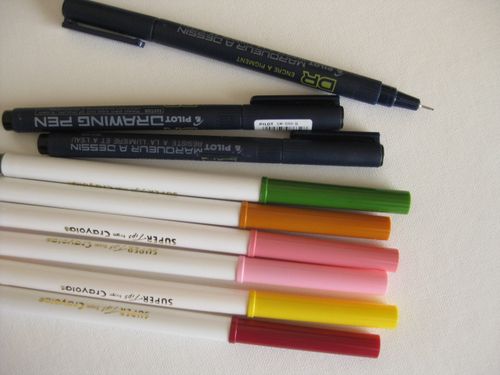 Here are the pens I used to make the images - ordinary kids felt pens (these are washable colours) and fine liners (which are permanant pigment ink markers).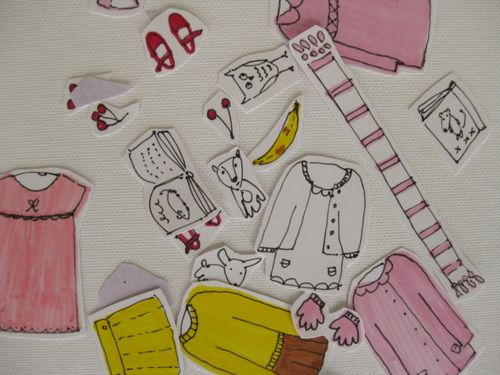 I then cut out all the images I want to use with a thin border around the image (as above).
With a hot iron, place one of the cut out images drawn side down onto fabric, cover with the silicone release paper (to protect fabric from being scorched by the hot iron) and press down for about 10 - 20 seconds.  I find you can happily move your iron across the images as you press, the cut outs stay in position and do not move.
Carefully turn up the corner of the cut out and if it removes easily, it's done.  If it is still tacky and doesn't come away easily, press a little more.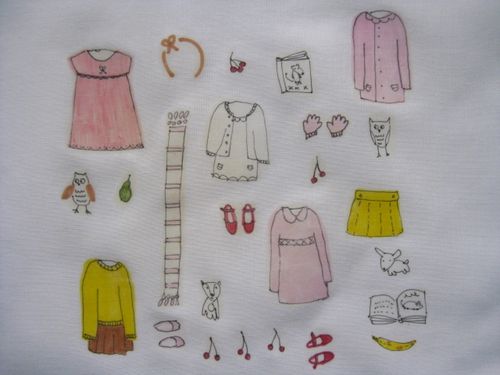 After transferring, I washed the fabric in a bowl with a small amount of washing powder and hand hot water.  I squeezed and scrunched up the fabric as I washed for a couple of minutes.  I then rinsed it and ironed it with a hot iron.  I ironed right over the transfered images without the silicone paper.  The pictures above and below show the fabric after washing and ironing.  I am pretty impressed, particularly as the felt pens I used were washable!!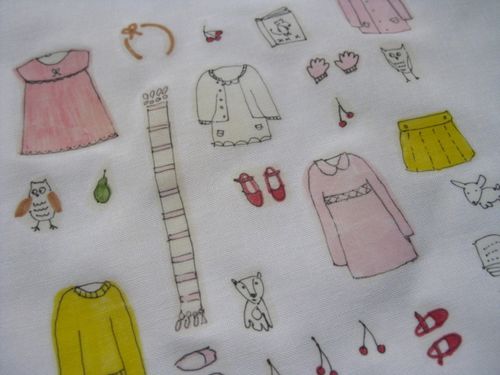 So, I can see lots of potential in this technique, particulary with decorating kids t-shirts and clothes, mixing the technique with embroidery and applique for fun little pieces and for making labels for quilts (any writing would need to be written back to front, so it appears the right way round after transferring).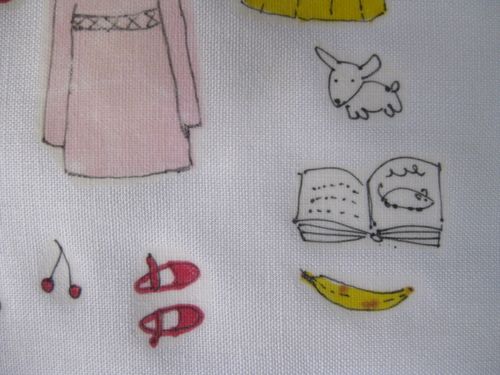 What do you think?  Is this something you can see yourself trying?
Let me know if you have any questions, I can answer them in the comments below.