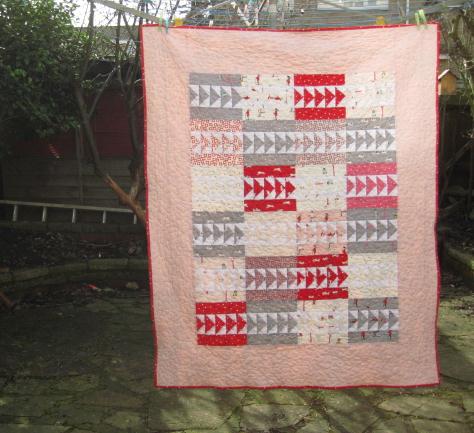 A new Sherbet Pips quilt made for my littlest little lady just because I hadn't got around to making her a quilt from my fabric yet.
I am so glad I finally got around to stitching up this one as she spent her entire weekend dragging it around with her everywhere she went.
I think she likes it.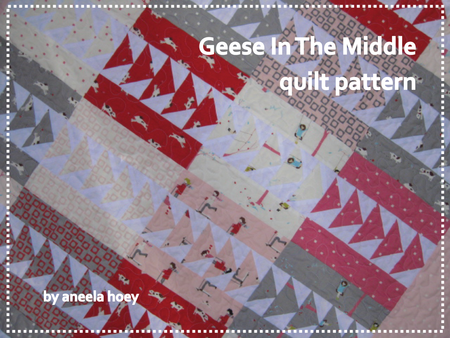 This one uses the pink, grey and red colours from the line to give a sweet as sugar mix perfect for little rosy cheeked sweeties everywhere.  It can be made in three sizes and the above one is a good child or lap size at 49 1/2" x 60 1/2" which I made using the leftover jelly strips from making the lap size version of the comic strip quilt plus yardage for sashing (2 from 1 is good going in my book)  I love how the two quilts look entirely different from one another.
This was my second go at writing up a pattern and uses both illustrator pics and photo's to explain all the steps.  Again lots and lots of maths was involved in making sure that all the workings out will work out for you.  You can see further details about the quilt in my shop.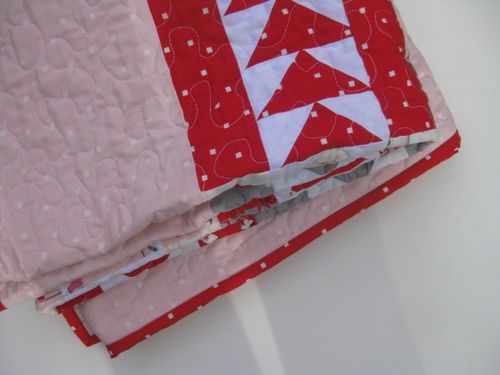 I have also added brand new tutorials on 'Basting a quilt' and 'Making binding' to my blog to help you finish off the quilts.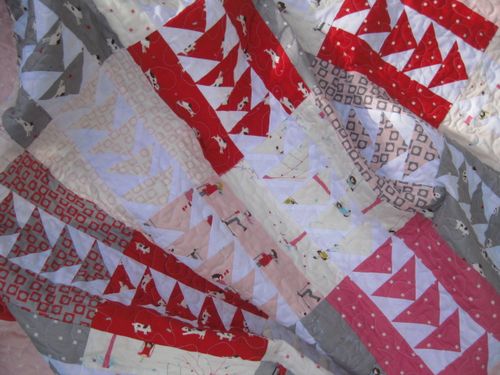 Thank you all for your kind comments and emails about my appearance on Pat Sloans show yesterday!!  I was so nervous but Pat put me right at ease, I hope you all enjoyed listening in?
If you missed it, you can listen here by clicking the play button on the most recent show or you can download a podcast to listen to later from here.