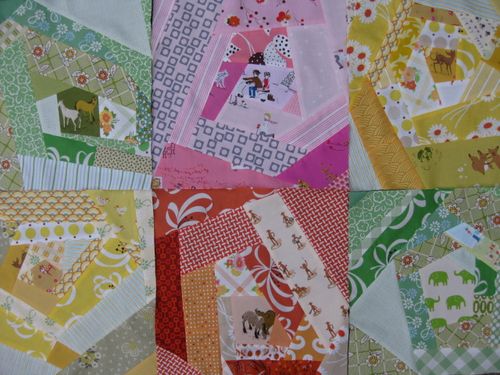 Last week I decided I needed to start something new to keep my overflowing scrap box in order and there would no better way to do it than to start another quilt. 
The best thing about this quilt is it uses up all types of scrap shapes from squares to strips to triangles. No scrap is too scrappy for this quilt!
This time I'm hoping to make a much larger version with at least 20 - 30 blocks (that's how bad the scrap situation is).
Without further ado, here's a how to -
Crazy Scrappy block tutorial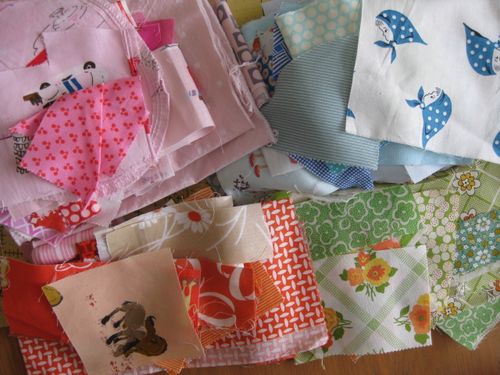 For my quilt, I'll be making 11" blocks with each block using shades of one colour only, so if you want to do the same first sort your scraps according to colour.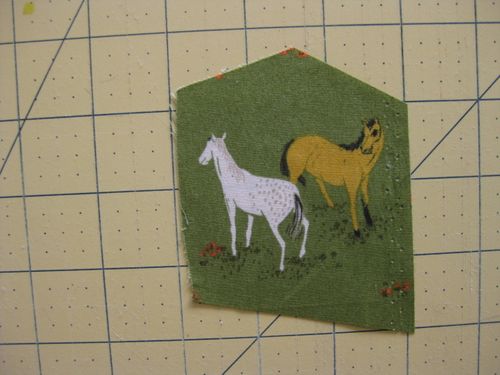 To make your block, select a fabric for the centre, this piece needs to have 5 sides, so slice off a couple of corners if necessary.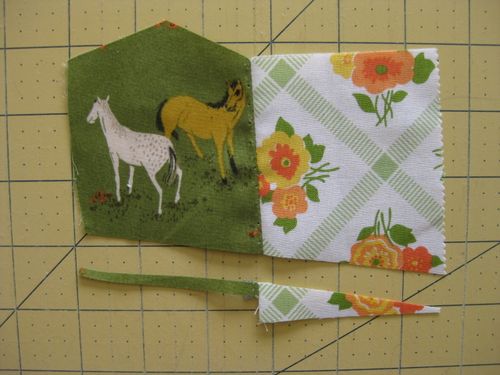 Starting with any side you please, find a scrap that measures slightly longer than the side and stitch the two pieces together.  
We will be working around the block clockwise, so trim the excess from the next edge along in that direction, in the above case this is the bottom edge.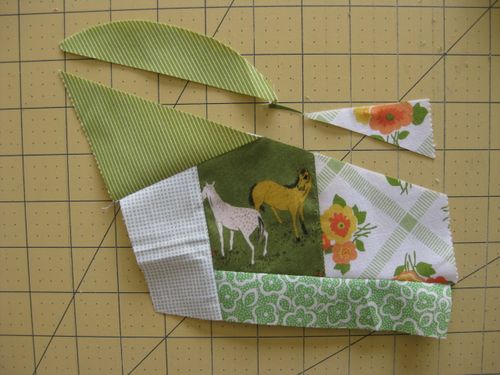 Continue working around clockwise in a log cabin kind of style, trimming and adding as you go.  I press my seams open after each addition to keep things as flat and neat as possible.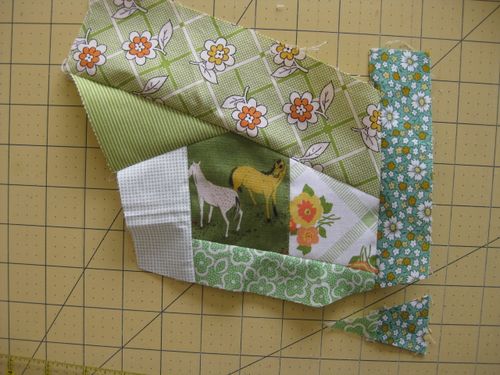 To stop your corners becoming too square as you go round, occasionally chop them off.  This keeps everything nice and vortex like which is what makes this block look different to the log cabin style.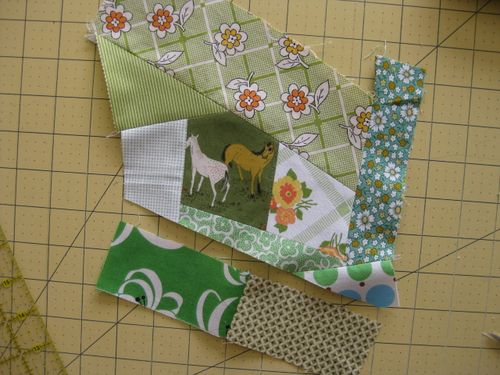 It's also good to throw in pieced strips now and again for added interest, as well as to bust down that scrap pile.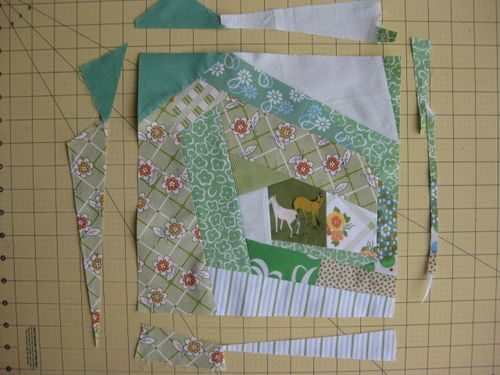 An 11" square ruler (if such a thing exists) would be great here but I don't have one, so I just keep going until my block is at least 11" square all around and then trim.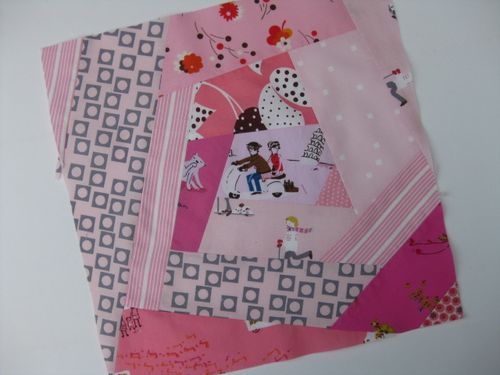 When you have finished your block, make another!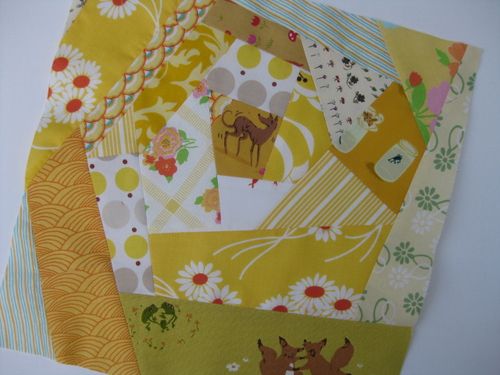 Then another!
I promise these are very addictive!


If you enjoyed this tutorial, I have more patterns over here :)