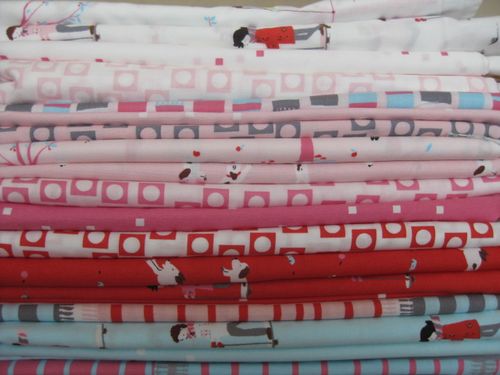 Thank you so much for all the fabric love for the peek at my new line, I am honestly floored with the response :)
Meanwhile, the pips are now all on a ship coming to a store near you soon!!!
In a bid to free up my inbox from the deluge of requests on where to buy, I put out a call here on the blog a few days ago for store owners carrying the entire line to get in touch, as this is currently the most FAQ put to me.  Below, I have listed all the responses I got.  This is by no means a complete list!  
If you are a store owner not listed below, you are more than welcome to leave a comment below and I will add you to the list, please include your location and a direct link to the sherbet pips page on your site in your comment.
Where to buy Sherbet Pips
Wondrous wovens - Cathy is also selling a kit for the quilt below.
The calico house - no website - email or phone for ordering details
The quilted castle - has yardage, precuts and the bella solids below
Kelani Fabrics - Melbourne, Australia
Olive juice quilts - no website but happy to ship
Greenwood quiltery - online shop based in Ontario, Canada
Ray-stitch - New Uk online store
The little fabric store - UK store, pips arrive in May
Sew me happy - UK shop, pips arrive in May
Bella solids that co-ordinate with Sherbet pips
bleached white (990097) - this is the solid I used in my pickledish quilt
white bleached (990098) - this one is a bright white
gray (99083) - this is the solid I used in my comic strip quilt
scarlet (990047)
30's pink (990027) - matches the darker pink in the line
baby pink (990030) - matches the light pink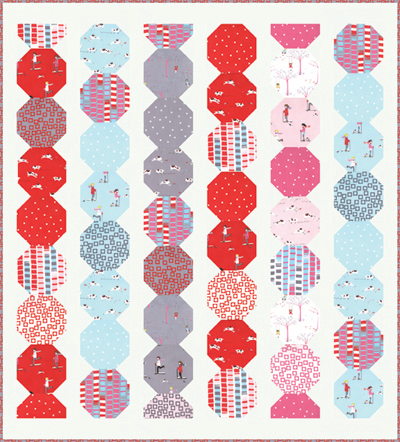 You can find a free pattern download of the snowball stripe quilt I designed for market here.  You can also buy a kit for making this quilt at wondrous wovens.
I would love to see any finished versions of the above quilt in my flickr group!
I would also love to hear if you have ordered your pips yet and what you all plan to make?  From what I hear it is selling pretty quick so please don't delay.
Happy shopping!!!