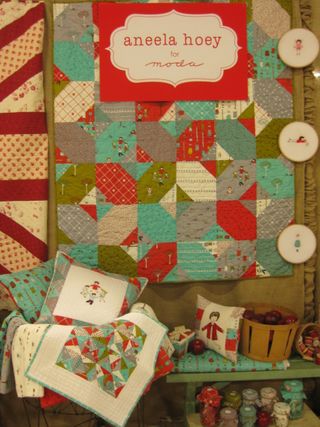 So, I'm back from market, feeling very jet lagged and as if I left my brain behind in SLC.
Market was an experience.  Everything you'd expect, only ten times bigger and better than you could imagine.
I met so many nice and fun people, thank you to everyone who dropped by and made my day! 
My booth area was perfectly sized for me, I designed the quilt you can see hanging (which will be available as a free pattern in September, stitched up some all new 'apples' embroideries (hanging to the right of the quilt),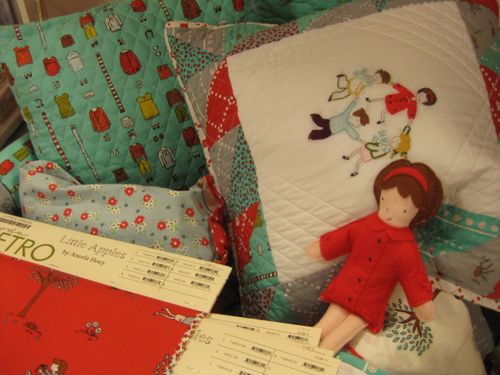 made some embroidered/patchwork cushions and a little doll as well as..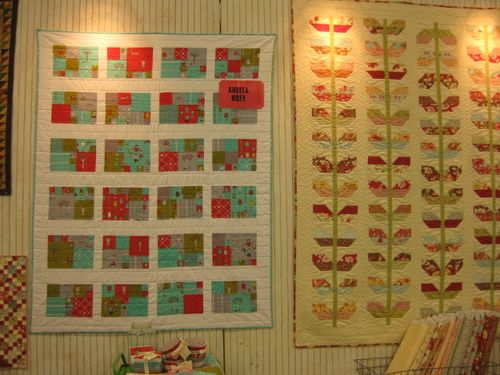 this quilt I was agonizing over before market, which looked great hung up.
If you missed yesterday's post, you can catch a video of me talking through my booth here.
I was extremely fortunate to be in such great company in my booth,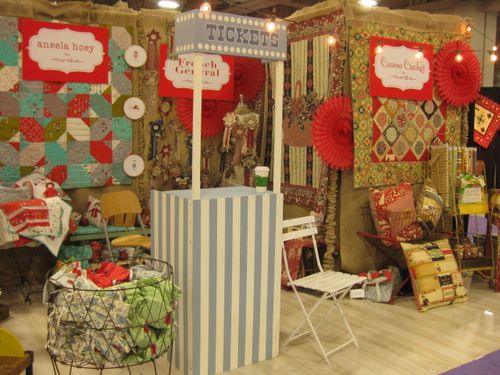 to the right of me was Kaari Meng from French General (an extremely classy and V funny lady) and next to Kaari was Cosmo Cricket (new to Moda with their line Circa 1934).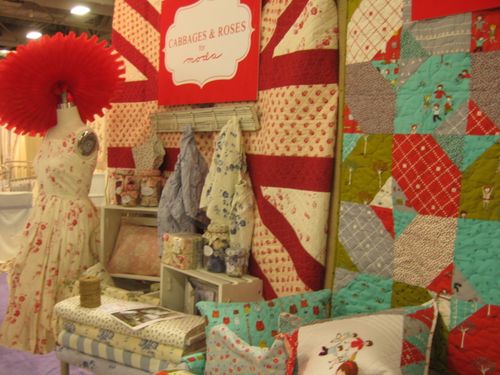 To my left were Cabbages and Roses who were also new to Moda this season with their line Northcote Range.  All my booth buddies were great fun to hang out with for a couple of days.  We pretended to work but all I really did was apply tattoo's..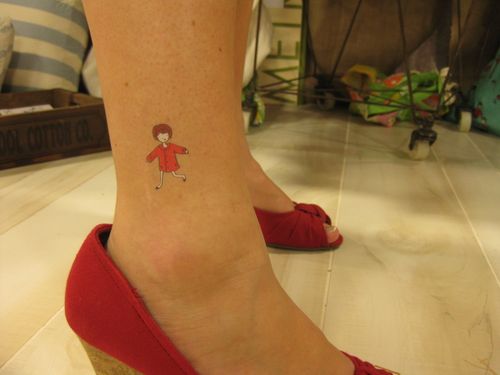 of my little dancing girl from the 'Round and round' print (here on Jamie from Moda's ankle),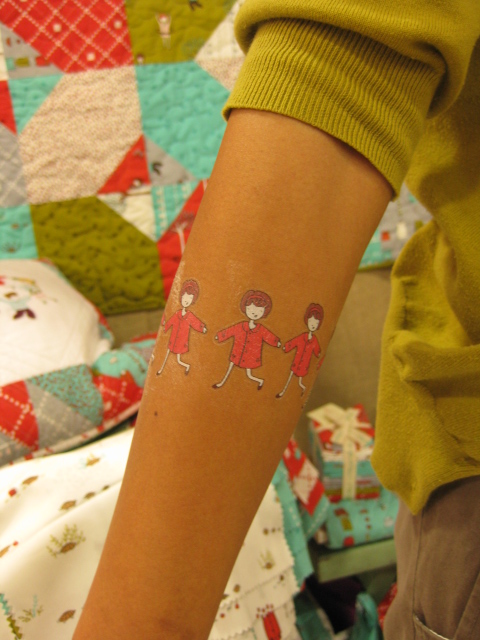 Here she is again, dancing round my arm.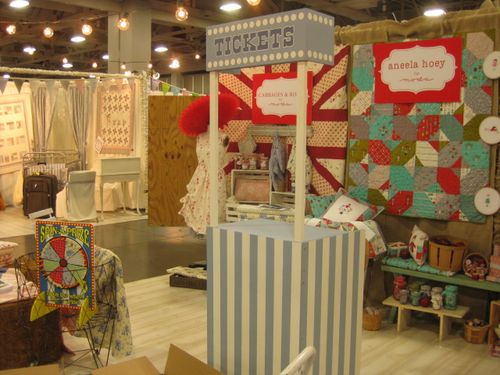 In between the tattoo's, we spun the wheel for all the Moda customers!  You can see a video of the wheel spinning fun here.
All in all what a hoot!!!  I hope I get to go again.
More market posts to come.  Let me know if there's anything in particular you want to know?