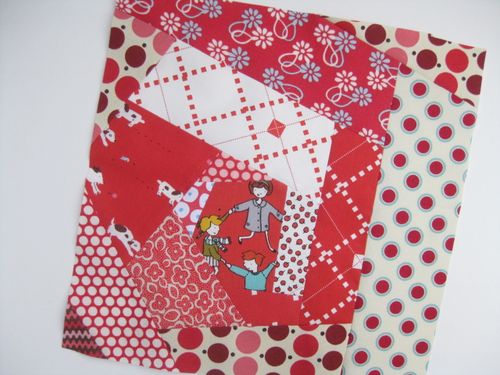 Or er remember this quilt-a-long I was supposedly hosting?
Kind of seemed as if I had completly forgot I was.  But not any more, over the weekend I made a staggering 13 blocks (that's pretty staggering for me anyhows).  Making a serious dent in those red and green scraps of mine.
Want to see?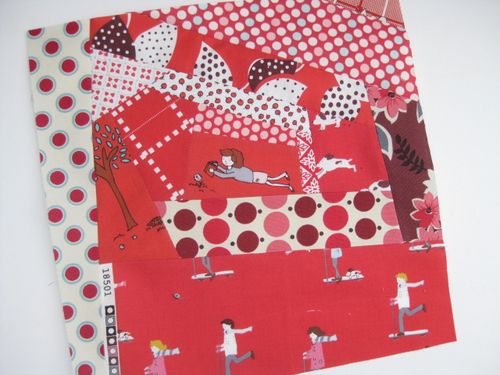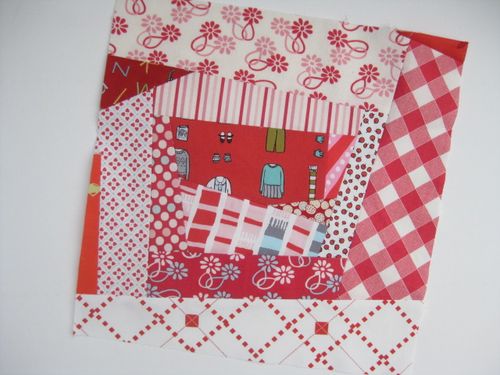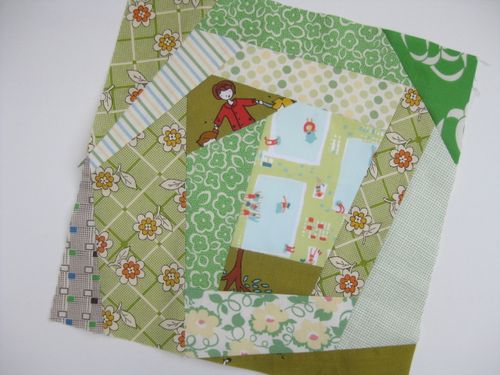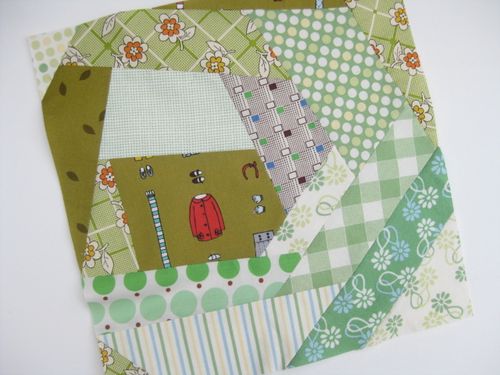 Obviously I'm not going to show you them all as that could get quite boring (perhaps it already has).
If you like to know about fabrics and stuff, here are some of the lines the above fabrics are from.
Obviously my own pips and apples, swell and 1974 by urban chicks, country fair, flea market fancy and katie jump rope by denyse schmidt and also  punctuation by american jane.  I think that covers the majority of the fabrics used. 
If you'd like to see a finished version of this quilt, here are a couple made by others (nowhere near as slow as me),
by flying blind on a rocket cycle and by elm creek quilts.
Also, if you are quilting along and have finished yours too, let me know and I can link to you in my next update.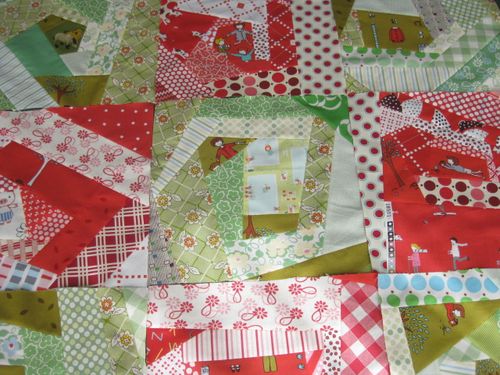 All fabrics came entirely from my scrap box, talking of which,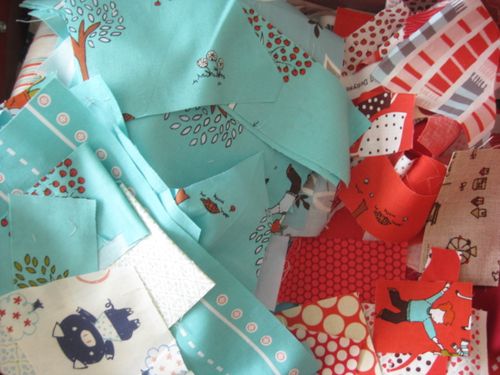 it is still vastly overflowing and I haven't forgotten about the scrappy giveaway I mentioned at the start of the quilt-a-long...
So, watch this space......
(all quilt-a-long info can be found here)