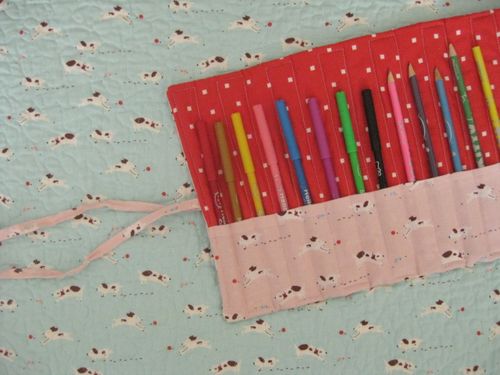 Today it's raining and with my eldest daughter back in school, it seems summer is more than over.  My girl's have left me plenty of reminders of their summer busyness dotted about the house, for me to think of them whilst they are busy in the school year to come.  So it was only fair that I stitched them up a little reminder of me for them to carry off with themselves each day.
And what could be better than a little fabric something to house a rainbow of colour (to get them through the more dreary parts of the school day)?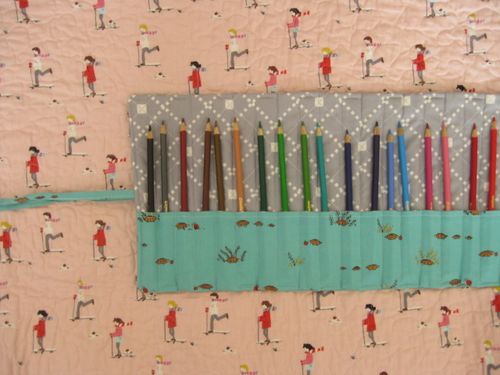 Cue - pencil rolls! 
My girls were all over these instantly - it might just have something to do with all those pockets, something so neat and orderly about those.
I used the Colored Pencil Roll pattern from Joelle Hoverson's book 'Last minute patchwork and quilted gifts' (which uses a pattern originally created by Kathy Mack).  I was heavily influenced by recent back to school projects which have popped up in my flickr group, such as these, this and this.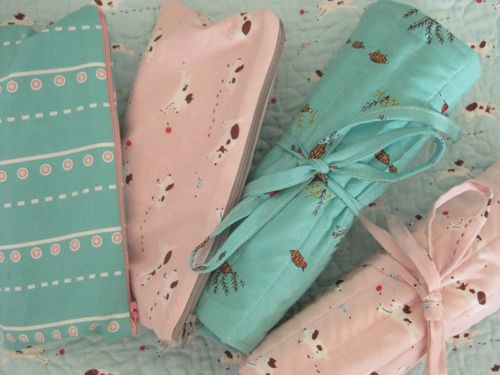 Of course you need more than just colouring pens, so I also knocked out a couple of pouches to house all the other instruments essential for daily educational needs.
As little C is back in school tomorrow, she is squeezing in a few last stitches in her latest obsession...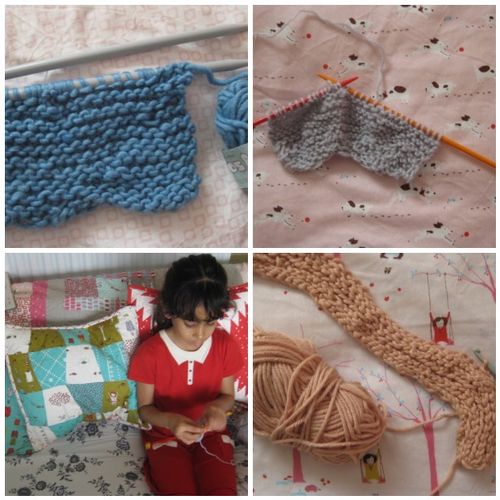 Knitting!!!  These are all the current WIPs I came across just by walking into the girls room this AM.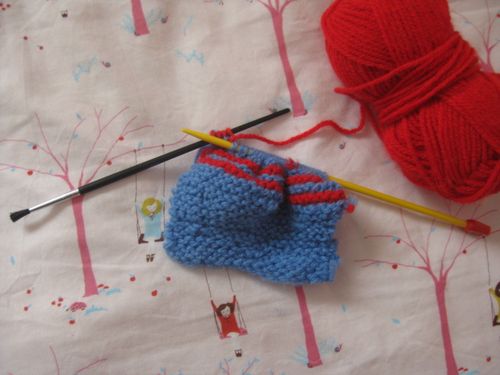 Of course if you have this many knits on the go at once, you might just have to improvise occassionally when you start running out of those knitting needles..