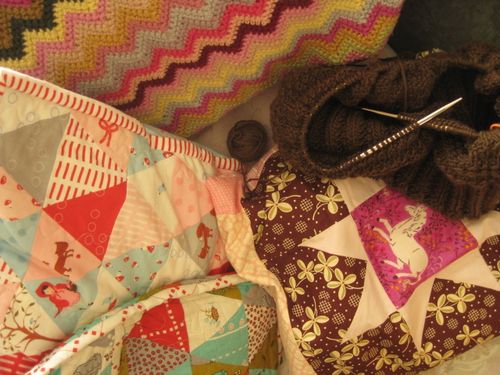 Thank you for the well wishes from yesterday's post:) thankfully I am feeling much better today (when armed with paracetomol at least).  I've been knitting away at my cowl in progress - there has been a gentle background tune of click, clack, cough for the past few days and I've managed to make only a couple of mistakes whilst knitting so far.  Which I'm hoping will be hidden in the slouchiness of the finished piece (thank heavens for them slouches).
So far I have only one concern with this cowl.  When I bought the yarn online I thought it would be a great colour to pick.  Now that I have been knitting it for a while, I have come to the conclusion that because it pretty much resembles the same shade as my hair, this cowl is going to end up looking like a big old beard when strewn across my neck....
Time will tell.
(and I promise to show you the photo's).