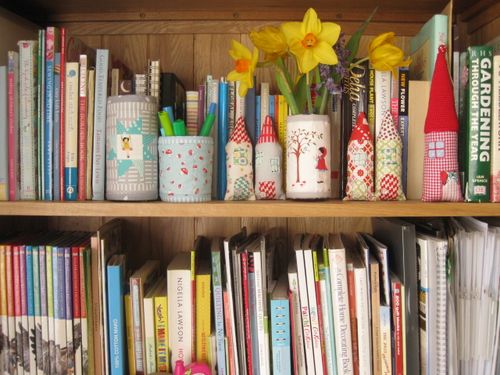 You may think that after the inspired moment that was 'the making of the bin cosy' last week, I had developed myself a new habit, a habit of cosy making.  You might think that.  But you'd be wrong.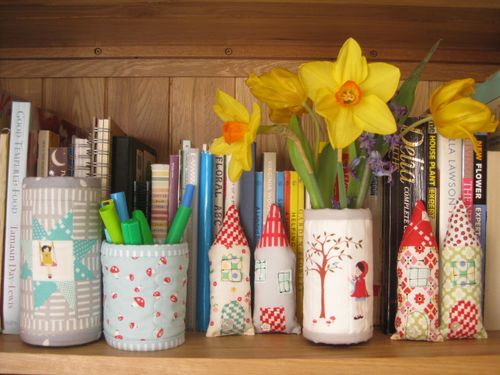 I have in fact been looking at things for years and thinking 'that would look nicer with a dash of quilted fabric wrapped around it' because why should beds and laps have all the quilty fun?  I have a current habit of making cosy little frocks for glass jars (please see evidence on above bookshelf).
Over the last few weeks I have been busy in my idle time making pieced star jar cosies, machine embroidered scallops on mushroom jar cosies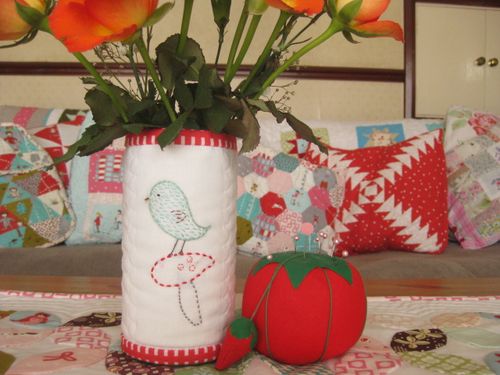 And even embroidered cosies for glass jars to make a quilty looking vase.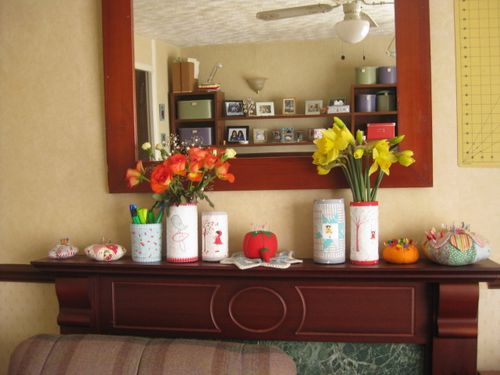 OK, perhaps I better stop there before I get cosied away, on the other hand I do have a nice shiny just washed jar to the left of my kitchen sink.................hmm?