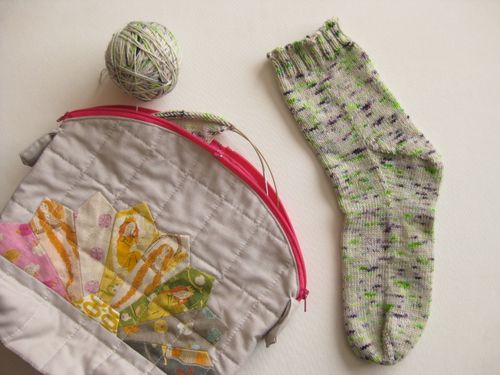 I finished my first sock!!!!!!!!!!!!!!!!!!!! and it's making me ever so happy just sitting here and stroking it, waiting until I finish it's twin sibling so I can wear them.  The sock took me a week of evening only knitting (or sock o'clock as I like to call it) to finish.  So if I continue at this rate of a pair a fortnight - I could have 19 pairs by Christmas day :)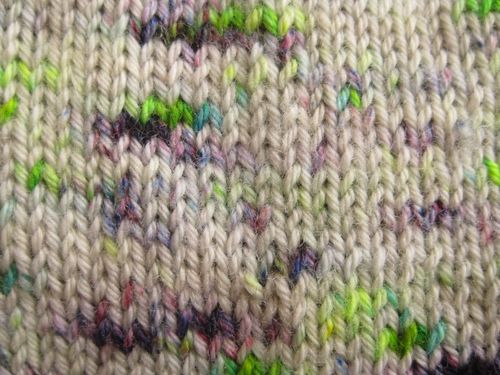 Socking facts
Gusset heel basic sock pattern from the book 'socks from the toe up'.  This book and pattern were recommended to me by Amanda on Twitter and as a beginner sock knitter I would highly recommend this book to anyone interested enjoying a bit of sock o'clock.
Yarn - cakewalk yarn in cam
Knitted using a pair of 2.5mm/size 1 knitting needles - my first time doing this, the book explains how to.
I used Judy's magic cast on and finished in russian bind off, again all explained in the book
Happiness factor on finishing - 11/10
BTW - I signed up to Ravelry two years ago but still haven't actually done anything on my page, I'm hoping to start when I get a minute so if you are interested you can soon find me here.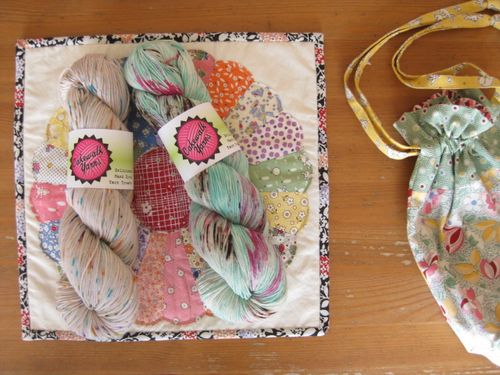 I was so happy knitting with the cakewalk yarn that my daughter easily convinced me to buy a couple more (left to right - Brooklyn and Cherry Blossom).  She does seem to have got it in her head that I am going to be using the cherry blossom to knit up a pair for her...................mmmm.   The yarn is looking lovely displayed on this pretty dresden mini sent to me by Allison (with the cute drawstring bag) to say thank you for the honour of winning one of my giveaways from last year - isn't that nice??!