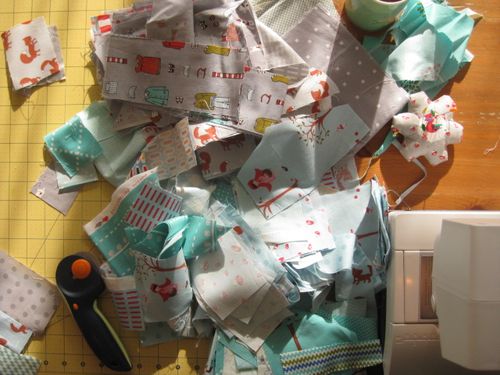 I am feeling completely overwhelmed today.  I feel like I have a bad habit, a habit that makes it almost impossible to say the word 'no'.  I have said the opposite word to no far too many times over these last few months and as a result I feel like I am struggling to swim my way through all the commitments this week. My girls are at home on their Easter holidays and whilst they are keeping themselves busy, they also have been asking me to take them out to a few places - at the very least they want me to take them to the Damien Hirst Retrospective at the Tate Modern so that they can walk through the middle of a cow. Unfortunately bad mummy has said 'yes' to way too many things lately so finds herself saying 'no' more often than not to her daughters.  This cannot be right.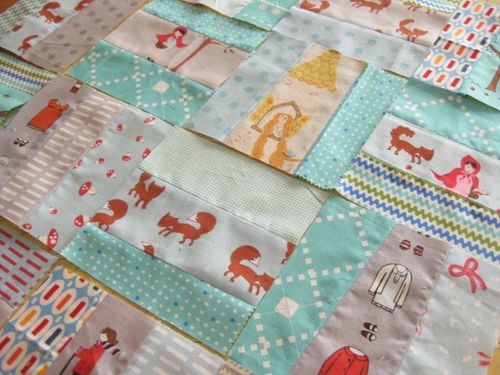 I am going to be taking a serious look at this situation and really stripping back on the number of 'yes's' from now on because it seems my priorities might be in the wrong place.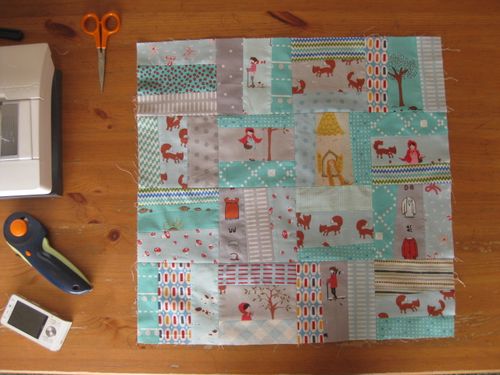 So it looks like my patchwork is mirroring my life - stripping with fabric and in reality.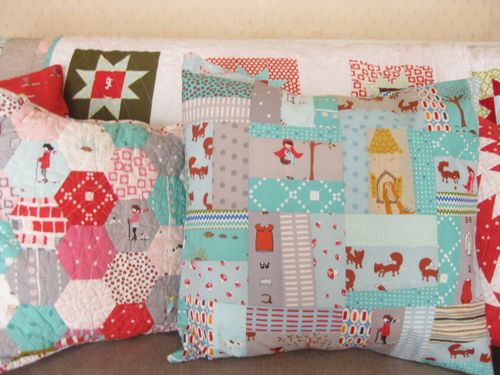 This pillow was actually made a couple of weeks ago but it seemed perfect to post today.  Here it is on the sofa back then.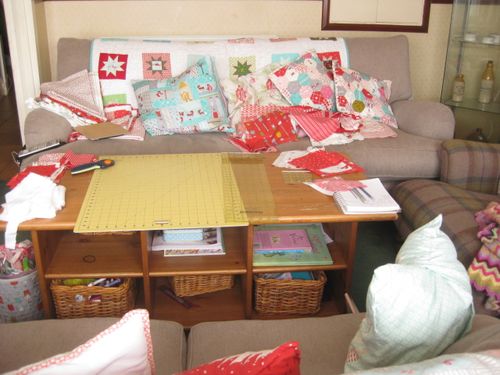 And here it is today in reality surrounded by fabric mess and a disorganized mind.  And if you think this looks messy you should really see the rest of the house.