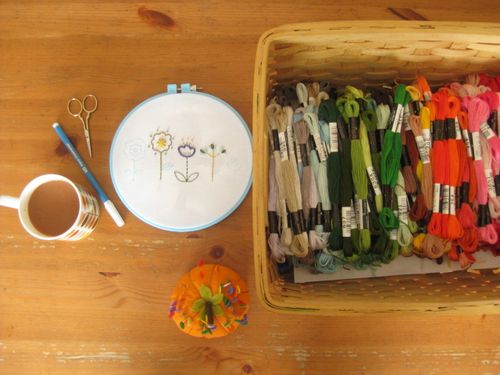 Lately I've been feeling in an embroidery mood, the urge to stitch just seems to be prevalent over and above all habits and persuasions. After completing the huge amount needed for my book - which by the way is now listed on Amazon! and if you wanted to be nice you could just 'like it' on there for me and make my day ;) - it took me a little while to start to feel the need to stitch again.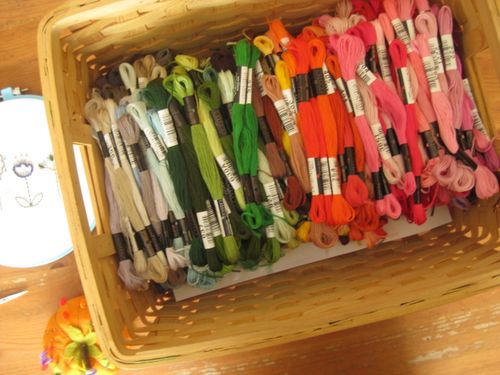 I have come to realise that I need to be fully equipped with the tools of the trade at all times to be at the ready to strike when the embroidery urge is hot.  For starters the tools of the trade when it comes to embroidery is all about the floss, lets face it, this is the fun part - choosing the colours and letting the imagination run riot in your head when it comes to combining them.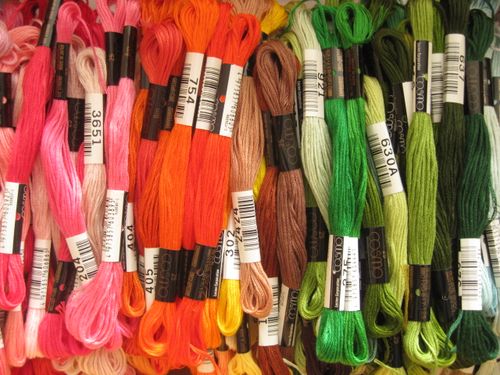 It took me a while to come round to Cosmo floss but I am head over heels in love now. I had been wanting to try it out for a while but it does not seem to be easy to find in the UK.  The good news here is that I've heard Cosmo now have a new distributor in the UK and all that is about to change (and hurray for that!).  I am seriously on the case where this is concerned and promise to report back any news I find out.
In the meantime, there is a great selection available here.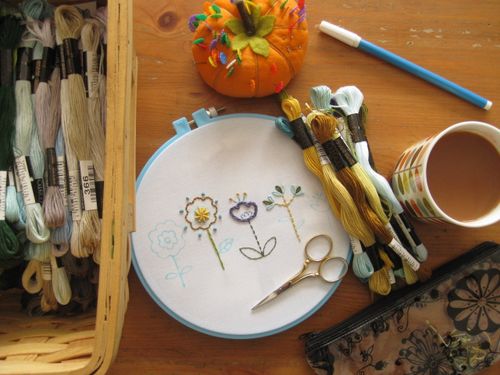 I've been working on a few different pieces recently and I'll be showing them to you over the next couple of weeks.  This is just a bit of play time stuff for me, time to let my creative hair down and just stitch for pure pleasure.  The embroidery in these pictures is inspired by images of retro looking flowers which just seem to be everywhere at the moment.  You can see here how I am inspired by my surroundings - look at the zip pouch and tea mug above as well as the wrapping paper below and it's easy to see how this piece developed.  Now that I'm stitching, it really reminds me of Lu Summers designs, in particular her Scandi print from Summersville.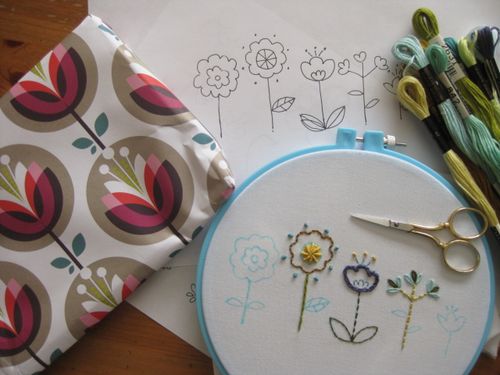 More flossing to come soon ;)