I finished up my modern sampler embroidery.  The idea behind this was to do a doodle-y sampler of playful stitches along a series of criss crossed lines, adding further lines as necessary.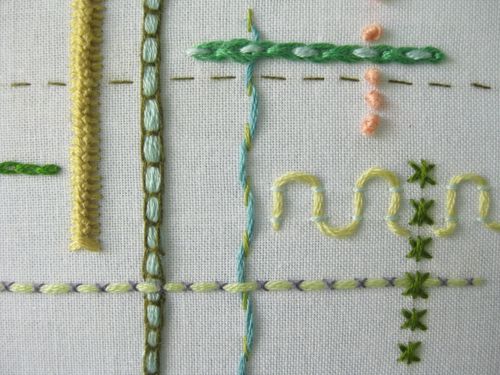 This was a fun excercise which allowed me to use more unusual stitches and play with combinations of stitches too.  Some of these include various couching stitches, chain stitches and woven stitches.   Once you start to delve into the library of possiblitlites, the combinations really are just endless.  I start with an idea and kind of make it up as I go along.  The emphasis in on contrast both between colour and the assorted textures created.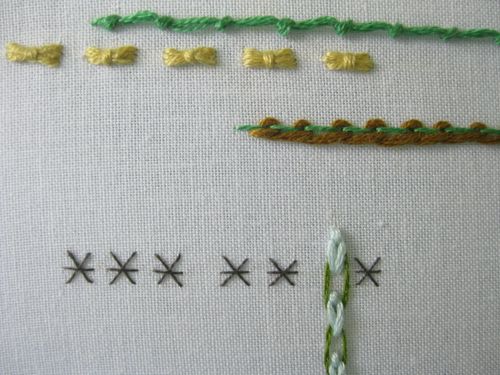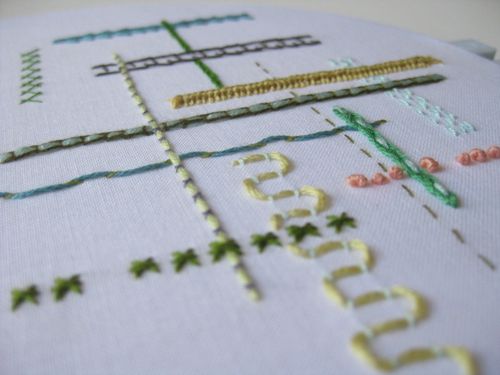 All colours are again by Cosmo - I just adore the shades in this brand.  I've included the shade numbers I used below for reference ( please note - the colour names are just my description of the shade not actual colour names).
556 - dark blue purple / 564 - teal blue / 336 - mid green / 633 - deep green / 327 - deep bright green /
263 - pale mid green / 323 pale green / 686 - olive green /  2251 pale aqua /  820 - sorbet yellow /  
771 pale gold / 775a - bronze / 895 - dark grey / 440 - apricot
Creating a sampler of your own is a great way to try out something different from the usual, you could use a grid or geometric shapes.  Stick to shades of just one colour or use a bit of every kind of colour you have.  If you've never tried - give it a go!
Edited to add - Here is a piccie of the back for Sally who asked below :)