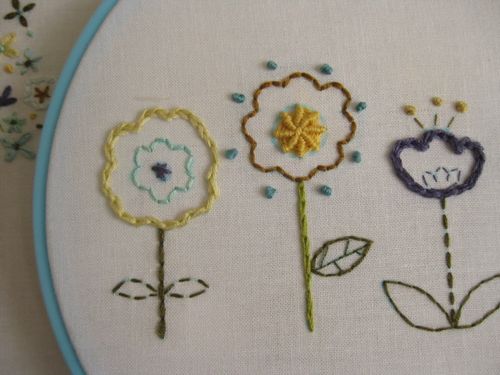 15 minutes ago I wasn't even ready to write a blog post BUT on a complete and utter whim (because the sun has got his hat on outside) I decided to,
1.  Blog this summery embroidery I made recently - I'm calling it summer flowers AND
2.  Provide you with a free pattern download to celebrate summer and stitch up your own.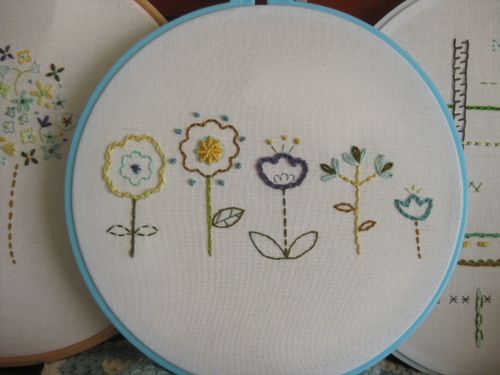 You can find the pattern by clicking the link below
Download Summer flowers pattern
Simply print it off, trace the pattern on to your fabric using a disappearing fabric marker or pencil and embroider as you wish :)
Please upload a pic of your finished embroidery into my flickr group and I'll blog some of them right here in a few weeks.
Just because I know people will ask - the yellow centre of the second flower from the left is stitched in 'spiders web' stitch.  Google it or look it up in an embroidery book - it's a fab stitch, to you know - stitch.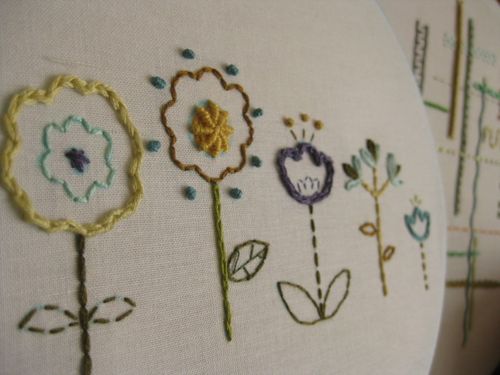 Get stitchy - you know you want to.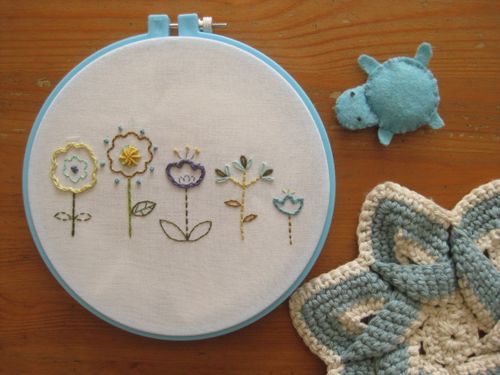 Go on - put your embroidery hat on ;)