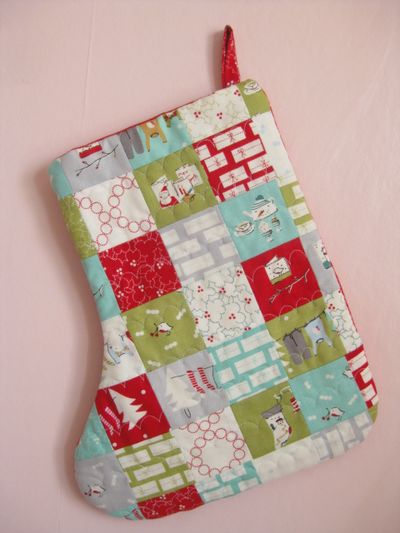 Today is a sunny, hot and swelteringly day here, the perfect weather to bring you my Christmas Stocking tutorial -
Christmas Stocking Tutorial
You will need - 42 - 2 1/2" squares for the stocking front
12" x 14" piece of fabric for the stocking back
2 - 12" x 14" pieces of fabric for the lining
2 - 13" x 15" pieces of batting
6" x 2" strip for the hanging loop (or use a longer strip if you need a longer hanging loop)
a copy of the stocking pattern printed from the link below
Download Stocking pattern by aneela hoey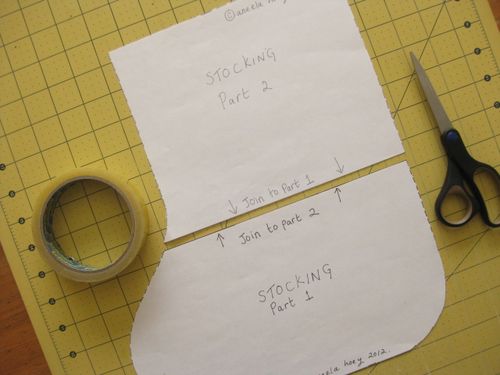 1.  Print off the pattern and cut out both pieces, join together along the solid line as shown.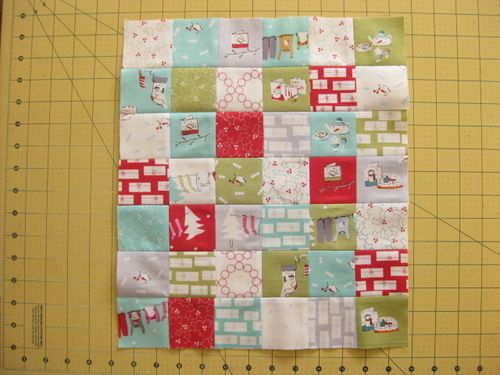 2. Sew together your 2 1/2" squares into 7 rows of 6 squares each, press.  Sew the rows together and press.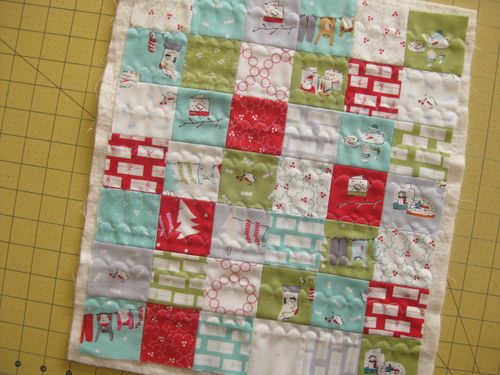 3. Place the patchwork onto one of your batting pieces and quilt however you wish.  I used a scallop embroidery stitch from my machine.
4. Repeat step 3 with your stocking back fabric piece and the second batting piece.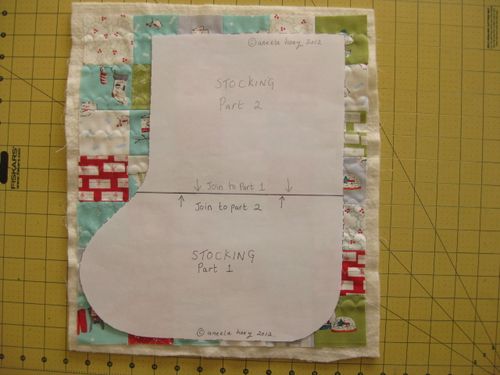 5. Place the template onto the quilted patchwork front and cut out.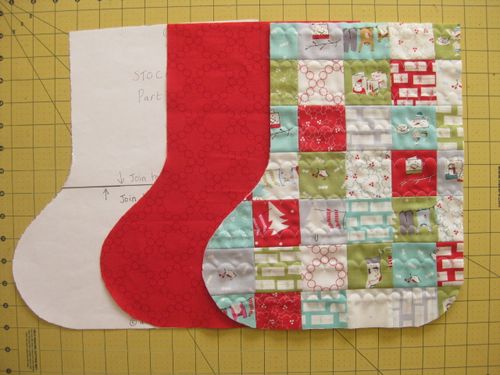 6.  Also cut out a stocking shape from one of the lining pieces.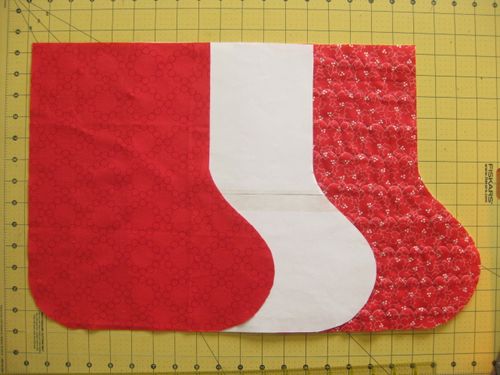 7.  Flip the template over and use to cut out the quilted stocking back piece and the second lining fabric.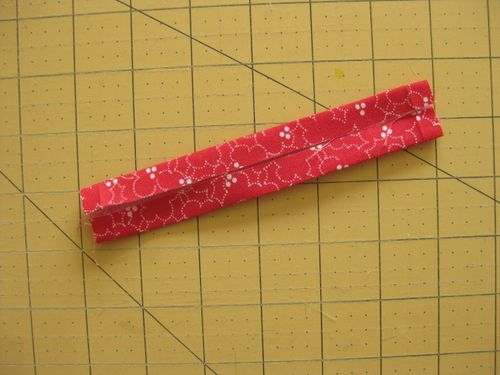 8.  Fold the hanging loop strip in half width ways and press.  Bring both long raw edges to meet at the centre crease and press again.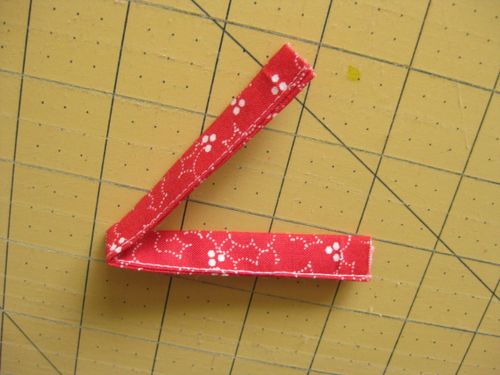 9.  Topstitch along where the two folded edges meet.  Fold loop in half length ways and press.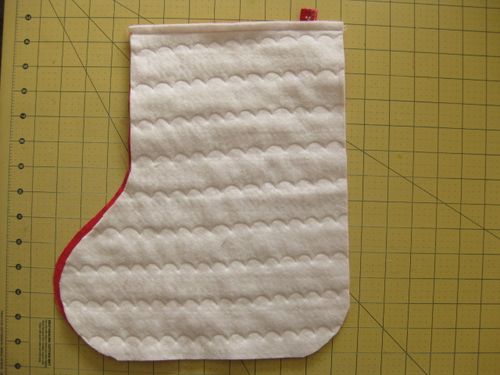 10.  Place the stocking back and one of lining pieces right sides together.  Insert the folded hanging loop strip about 1" in from the right hand edge along the top with about 1/4" of the loop sticking out of the top (make sure the short raw edges of the loop are pointing upwards).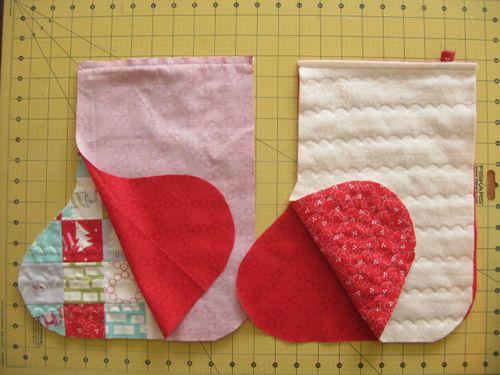 11.  Pin, then stitch along the top edge with a 1/4" seam allowance.
12.  Repeat with stocking front and second lining piece.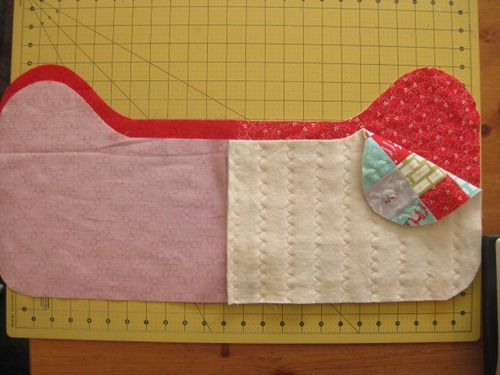 13.  Open out both pieces and press the seams.  Place right sides together so quilted parts are facing and linings are facing.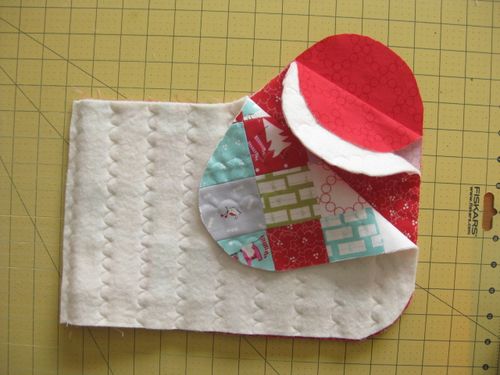 14.  Fold again along top edge of stocking, align all the edges and pin the stocking.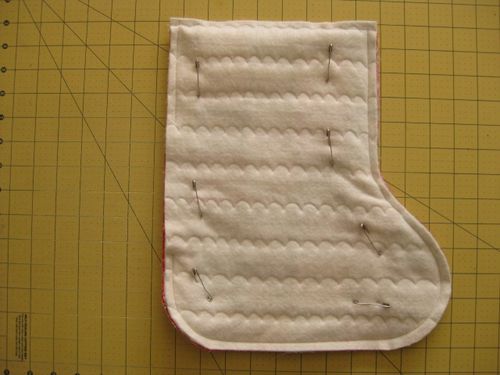 15.  Sew all around the side and bottom edges leaving a 3" gap along the left hand edge and using a 1/4" seam allowance.  DO NOT SEW ALONG THE TOP EDGE!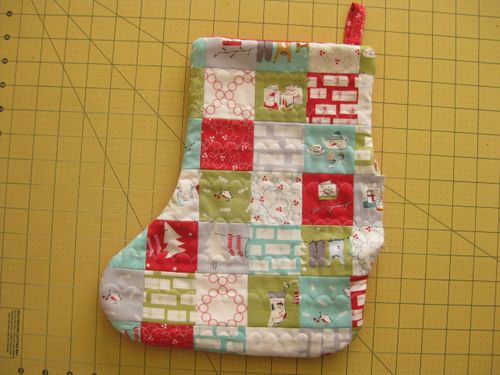 16.  Fold right way out and hand stitch the gap closed.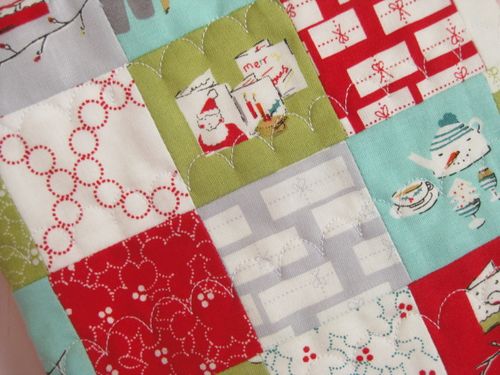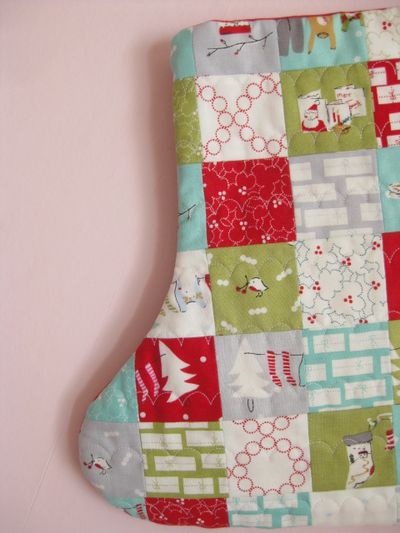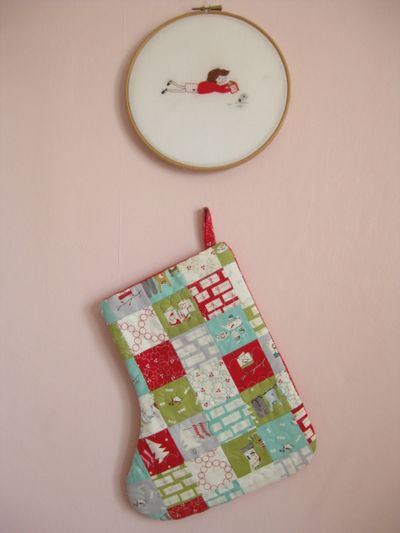 Repeat all these steps to make a stocking for everyone who wants a visit from Santa this year :)
You can find more of my sewing patterns here :)