So I finally finished my Vintage Holiday quilt and I feel like celebrating.  This one came together so fast because those fabric baubles are just plain fun to piece up (I only started working  at a leisurely pace when it came to binding the thing).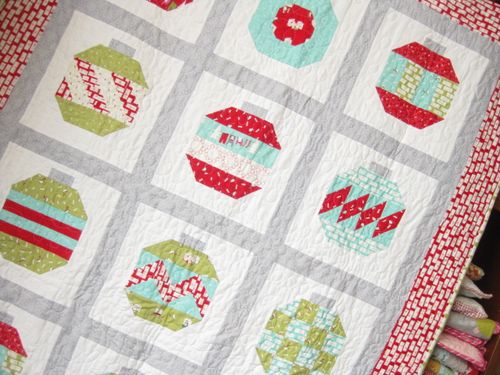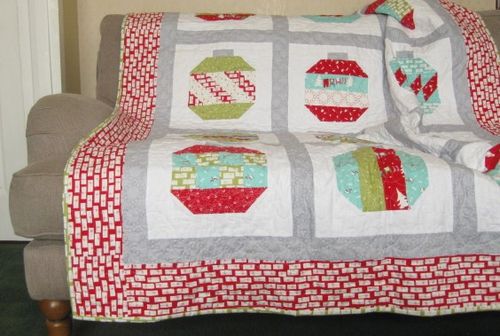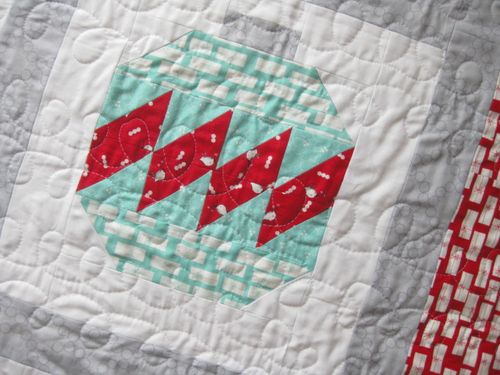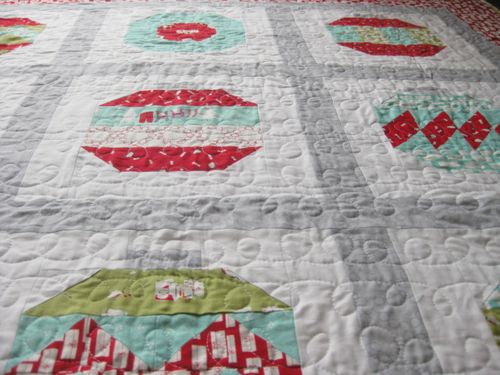 Fabrics used are all from my Cherry Christmas line - which has only just gone on sale here, plus Moda Bella Solid in White Bleached.  I quilted it using my favourite la la loopy quilting.
Pattern is Vintage Holiday by Thimbleblossoms
So if you are looking at the above and thinking to yourself that maybe you should start yourself a holiday quilt but would quite like a little company whilst making it, then today is the day for you!  Because Heidi over at fabricmutt is hosting a Vintage Holiday Quilt A Long!!!  You can find all the details here and the flickr group here.
And to celerate this upcoming event, Kimberly over at Fat Quarter Shop has very generously offered up a $25 gift voucher to one of you lucky peeps!!!!
All you need to do to enter is leave one comment below, telling me what fabric line you think would rock this quilt pattern.  If you need a little help, just go visit this page for a few idea's :)
Giveaway is open internationally and closes around midday UK time on Friday 20th of July.
Good luck!!!!!!!!!!!!!!!!!!!!!!!!!!!!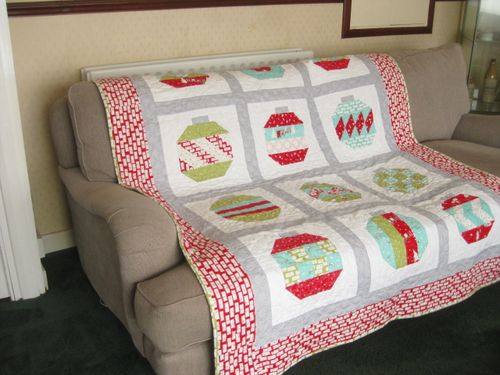 Comments are now closed and the winners name has been posted