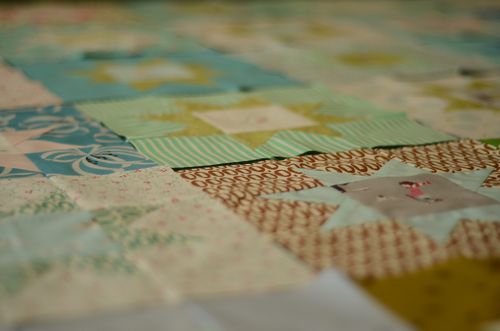 Remember those quilt blocks from last week?  The ones that I began by thinking I would make a pillow?  Only I couldn't stop until I found myself with 36 of them, just enough to make a winter lap quilt :)
I can only blame my actions on the dip in temperature these last few days.  Something about cold air makes making another quilt seem like the only sensible thing to do.
Furniture is moved to make basting space.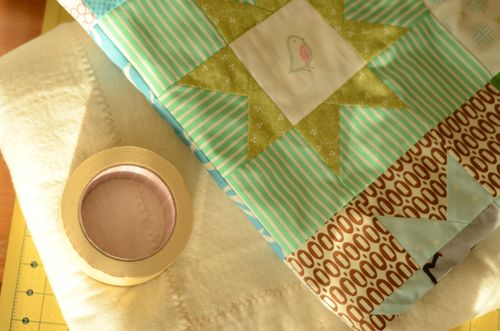 Scraps of batting are frankensteined together to make a piece big enough to sandwich the layers together.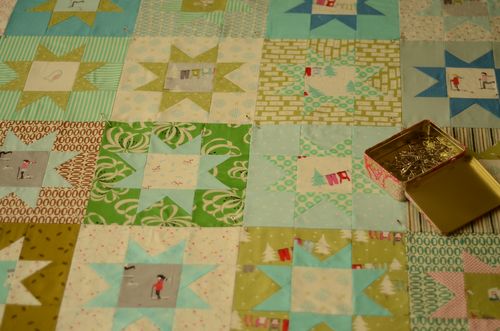 The pins are brought out and I crawl around on the floor just long enough to secure everything together (and not a moment more).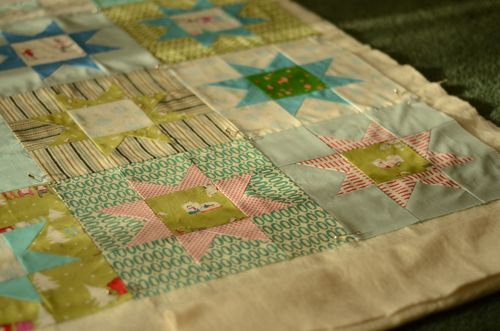 And finally the quilting can begin.  
Hopefully I'll have finished pics by next week.