This past weekend me and my friend Pennie enjoyed a two day super tote-ing sew down.  We have attempted many sewing days in the past but this is the first time we have managed to get past just chatting and get stitching.  Since the Super Tote pattern was on both our 'to make' lists and we both had the pattern, that is what we worked on.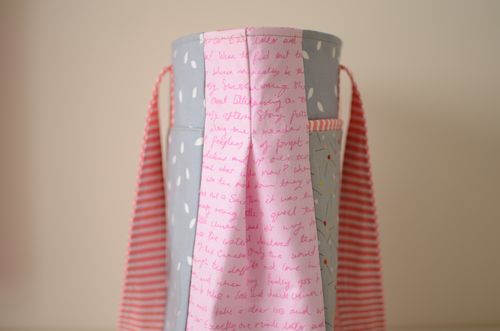 We had a little good natured competitveness going on, accusing each other of cheating at various points but this turned out for the better as it meant we both got our bags done (even though I had to multi task and help my daughter with her homework all about bats at the end which put me at a disadvantage - did you know bats do not like dusty places?? Well I do now!)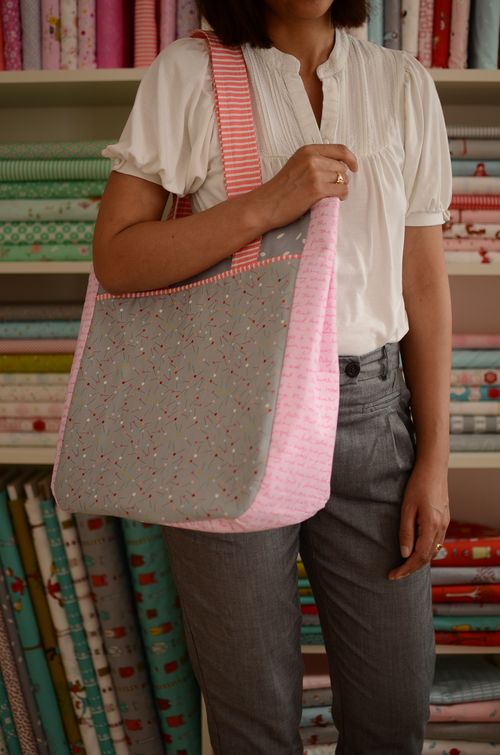 I made mine using some Sew Stitchy pins fabric in grey for the main pocket (some still available here), a couple of prints from Posy (Julie still has some of the stripes here) the little leaves print from Little apples and Sherbet Pips skipping square dots for the interior.
I used Vilene H250 interfacing and also basted some unbleached calico (bought from John Lewis) to the exterior pieces.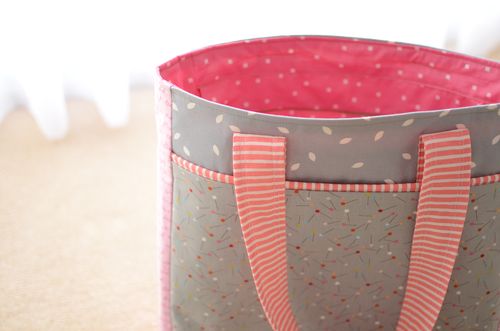 Love my finished bag, it's super roomy and I'll be toting it around everywhere this summer.
My favourite Noodlehead pattern so far!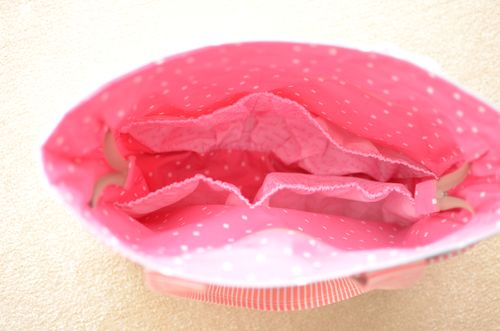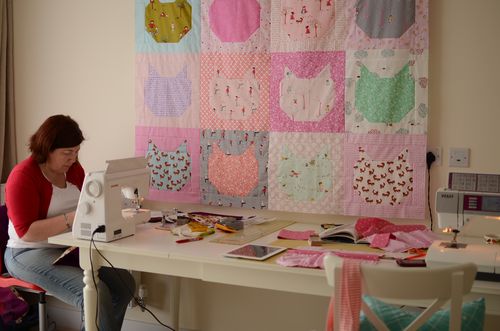 Pennie's version is just stunning and you can see it here.