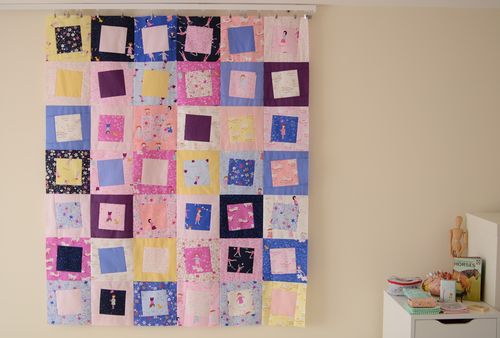 I pieced up all the blocks for my second turn at the skip quilt pattern.  This time I used Hello Petal and I'm so happy with the way it turned out I'm going to leave hanging above my sewing area for a few days while I think up how to quilt it.  I love having quilt candy wallpaper!  Inspires me to sew and makes me forget about thinking too much about things (I think far too much about everything all the time).
I'm thinking either to do the clamshell quilting again or maybe I'll stick with my all time favourite herringbone style???  mmmmm.. what do you think??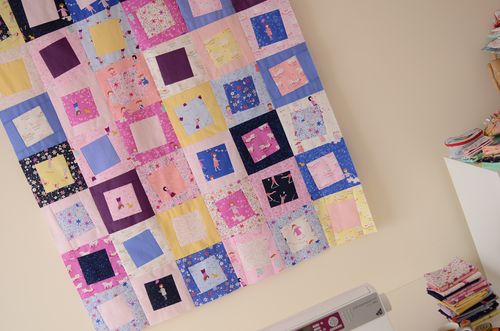 Whilst I mull over that, I should let you know that I am teaching a new Skip Quilt class at The Village Haberdashery in London next March.  Places are limited to just 6 and I would love to see some of you there.  Please say you can come!  Skip is a great beginner friendly pattern and makes for a fun quilt (or wall candy if you wish).
Have a happy Thanksgiving holiday to all my US readers!!!