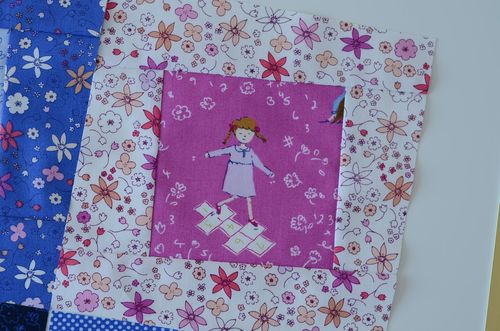 I am determined to get back into the regular blog posting thing.  I've started to get back in the habit of using my big camera again and actually remember to take pictures as I go instead of just finished stuff.  The last couple of days, Ive been really busy with house -y stuff but managed to make a start on a new Skip quilt.  As far as I can remember this is the first time I have ever re-done the same pattern.  I always intend to but so many patterns and so little time!
This is my first taste of playing around with Hello Petal and seeing how all the prints and colourways work together, so much fun!  I am loving not just the blues but the general undertone of blue in the other colours too.  I love how this worked out exactly as I had planned out in my head over a year ago when I put this group together.  You never know how things are going to work in the real world but so far, so so good!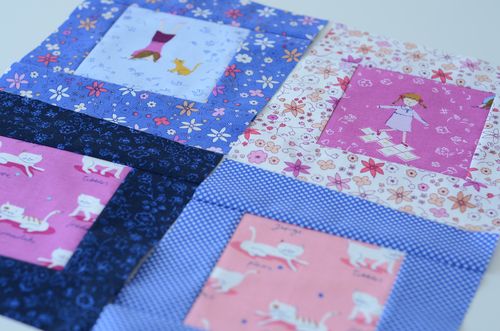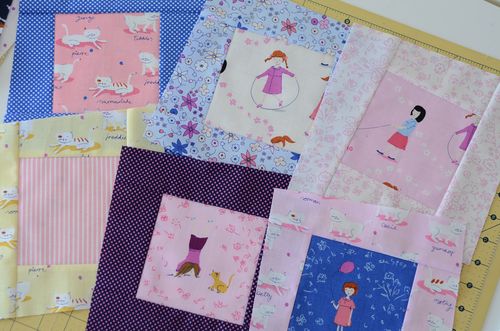 I now have all my blocks done, they come together in just a couple of hours sewing.  I'm hoping the housework fairy pops round this weekend to do all the washing and hoovering so I can get the top done!
Have a happy weekend!