Here is a final revelation of hexagonalness followed by the last part of the quilt-a-long.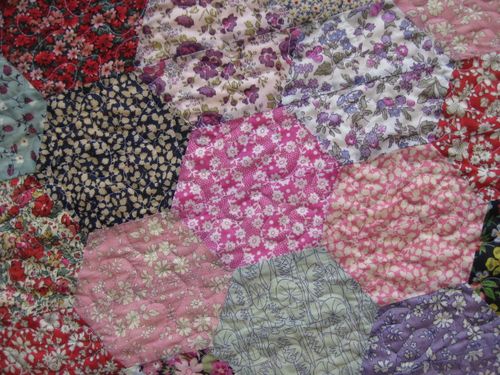 May I present to you, my wholly finished, entirely machine stitched rainbow of Liberty loveliness and an extravaganza of hexagonal quiltarama.  All stitched and batted and stippled to within an inch of it's life for maximum quilt factor of the very highest standard and not a scrunch of a paper piece in sight.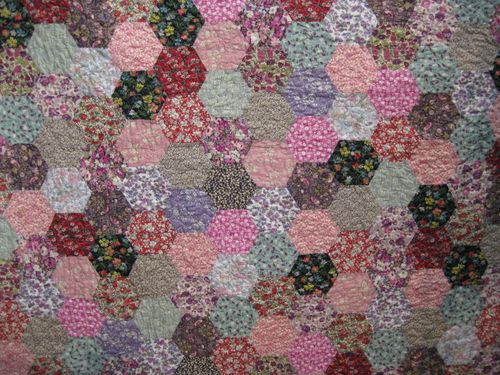 If I didn't know about those centre seams I really would be clueless to it's construction.  The only worry with making one of these is that you want to make another one straight after.  There is so much potential for playing around with all your dream layouts.  Obviously it screams 'try me in grandmother's flower garden'....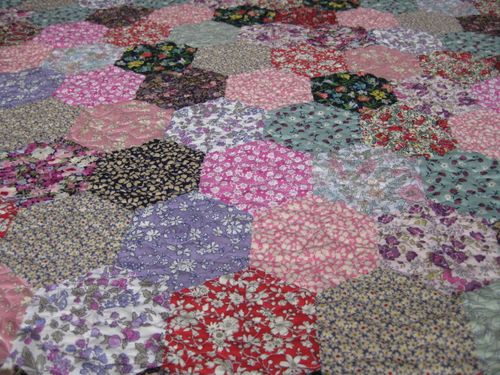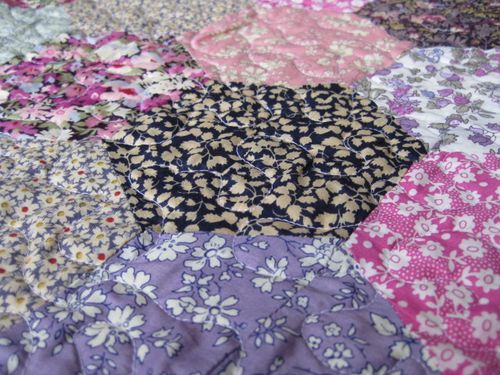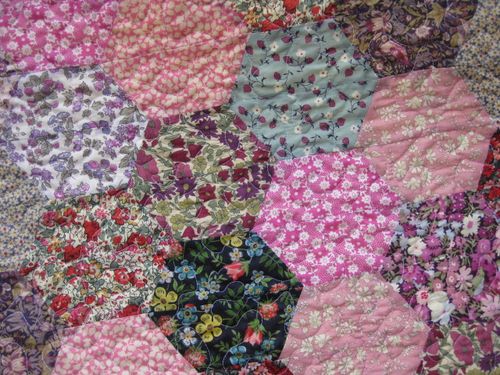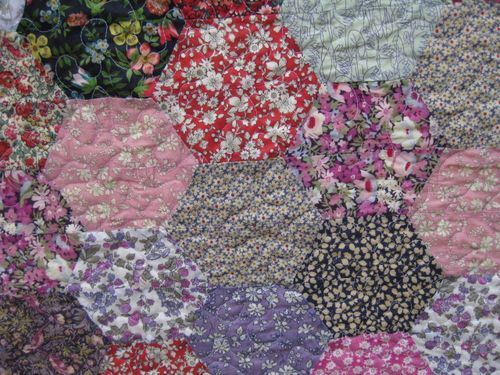 I'm going to add in the final part of the quilt a long saga here.  All that really remains to be done is to square up your quilted sandwich.  Now my quilt's never ever truly square up so I just try to cut the edges as square and as perpendicular to each other as I can.  To make and attatch your binding, follow my tutorial here.  To sew the binding to the back of the quilt this time however I followed the advice of Liz who suggested several posts ago that I try blind stitching instead of whip stitching as I did in my tutorial.  Well I tried it and I have to say it gives uncomparably better results!   Many many kind thanks to you Liz!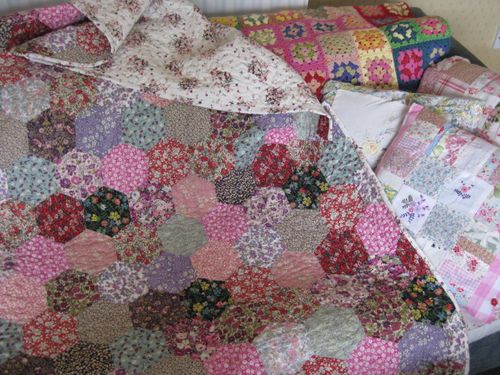 I am so pleased with how this quilt-a-long has gone, there has been such quality and differentiation in the first batch of quilts made and many more are just beginning it's all so exciting!!  I will keep up with the flickr group progression and I hope you will too.  And to all those who have joined into this little circle of quilt-making camaraderie, I would like to say, truly, utterly THANK-YOU!!!!   These flowers are for you!!!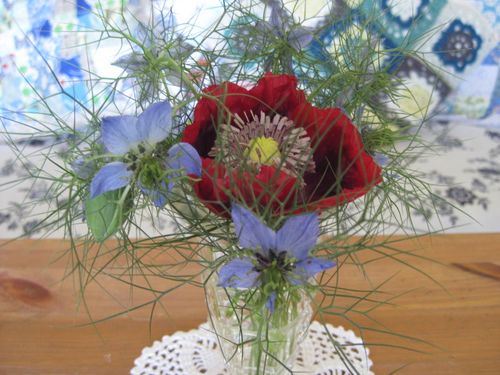 In advance anticipation of the next post I can fearlessly promise that there shall be no more hexagons for the foreseeable future!!!  So please prepare yourselves for the shock as necessary.  Many many many toooooo many thanks to all of you for standing by me as I went into hex-overdrive.    So what shall we do to fill up this fairly large quilting black hole left in the wake of the exiting hexagons???????  Any suggestions, tips, recipes, maps you think I should follow now??? Come on....surprise me!!!!!!!!!