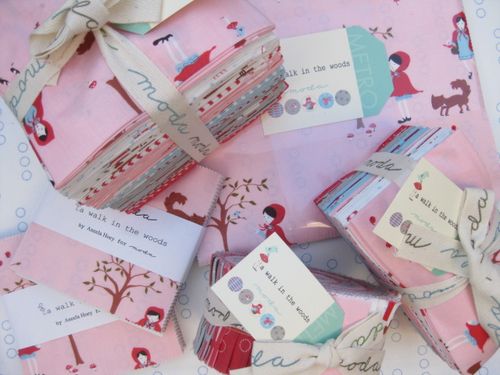 Today I thought that you might to take a little peeky at the pre-cuts for my new line 'a walk in the woods'.
You can possibly expect a limited amount of these to go on sale around December before the full launch which will be March of next year.  So if you want to get a hold of some early keep those eyes peeled.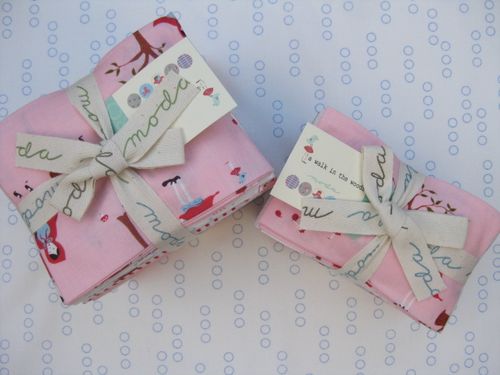 There will be the fat quarter and fat eighth bundles,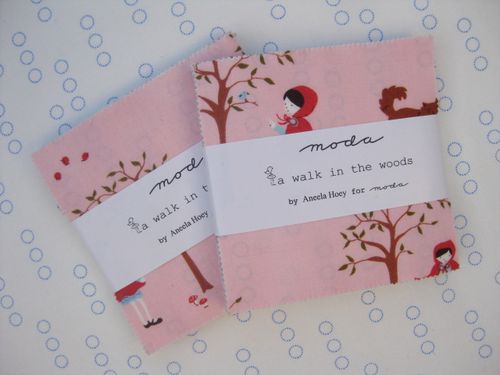 the charm packs,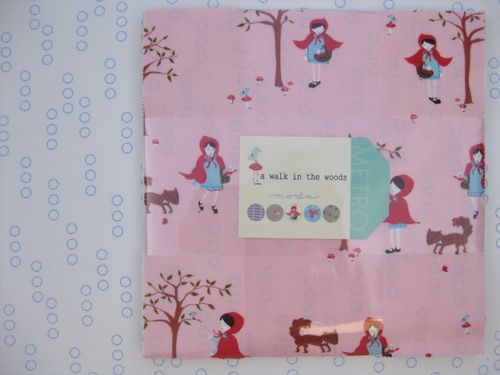 and of course the jelly rolls and layer cakes.
So if right now you are thinking do I really have to wait a couple of months?  The short answer is perhaps not!!  I've decided to run a little giveaway BUT it is going to be run slightly differently to previous giveaways I've done.  I'm doing it this way in order to give my regular blog readers the highest chance of winning.
The prize will be a brand new layer cake of 'a walk in the woods'
How it will work - This giveaway is going to be open for around about a month.  You will have a chance to enter everytime I write a new blog post between now and then by commenting on that days post. So you can enter just once or comment again on subsequent posts to increase your chances, comments must relate in some way to the content of that days post to qualify.  
The prize winner will be drawn in a months time, I will use the random number generator to randomly select a post and then randomly select one of the comments on that post to choose the winner.
I hope that sounds easy enough?!
Good luck!!!!
***The comments to this entry are now closed.  To enter the giveaway read details above.