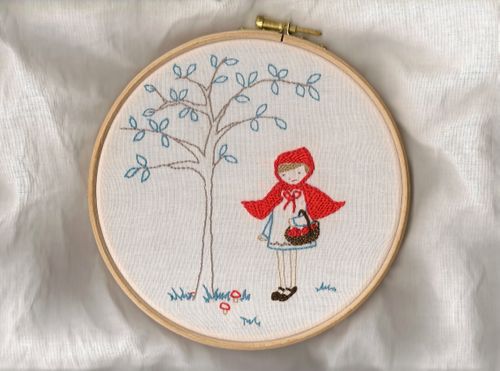 I honestly am not purposely intending to be around as little as I am.  The fleeting prescence is due simply to the otherwise quite possible eruption of the volcano of other more pressing duties - it could get quite messy if things aren't attended to.  You can guess to the nature of these duties, many involve the prefixes of tidy or sort.  I wont bore you with the gory details, you might fall asleep!! 
I have managed a little of something enjoyable in the form of the cheery cherry of the title, my little red embroidery is all but finished and was extremely pleasurable to complete right to the very last minute!!  So pleased with the result was I that I decided to delve in to the murky depths of the world known as PDF-ing (see last thursdays post).  This came with several nightmares which thankfully due to the magic wand known as asking for help in blogland are now all well and truly sorted out!!  Thank you to EVERYONE who contributed to that help - I have learned simply LOADS!!!!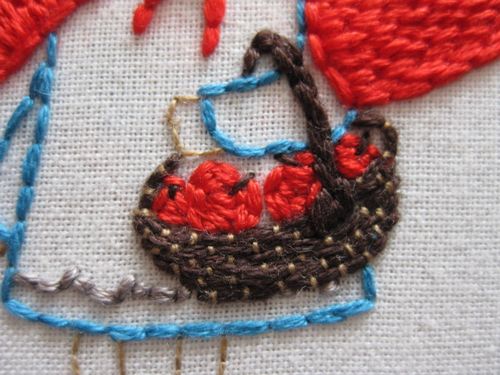 So if you fancy creating your very own little cherry to cheer up your own volcano of duty, I have my personally instructionalized version with 2 sizes of miss red and a rundown of stitches I used in my version all ready to e-mail.  Available of course in my shoppy!!  And as it's neatly pdf-ed to you - no shipping!!!!
I have done a few crumbs of other bits........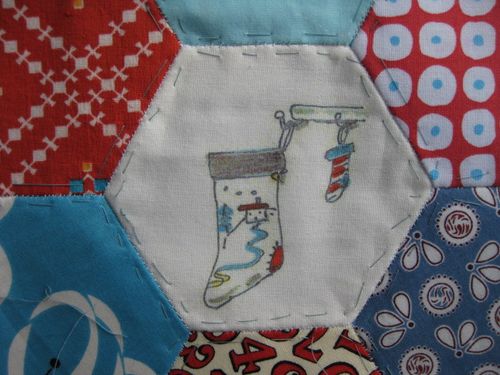 hexing along nicely!!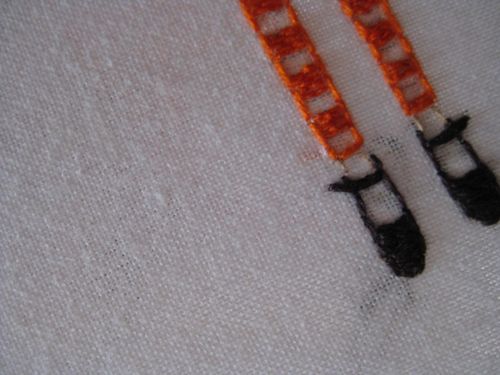 more stitchy legs!

I asked last week if anyone had begun making anything from either of my christmas fabric designs and Jo was quick to show me her wonky stars for her christmas quilt, I LOVE it!!!!  Would love to see any more beginnings or ends out there!