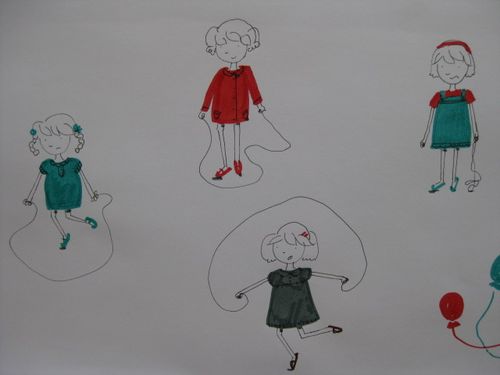 Forgive me!!!!!  I think I am addicted to spoonflower!!!  Well in my defence I had to try a design that wasn't about christmas and see if I could go through with it, without the urge to stick in some sprigs of holly or red breast-y robins.  As you can decipher I haven't strayed far in terms of colour but one step at a time!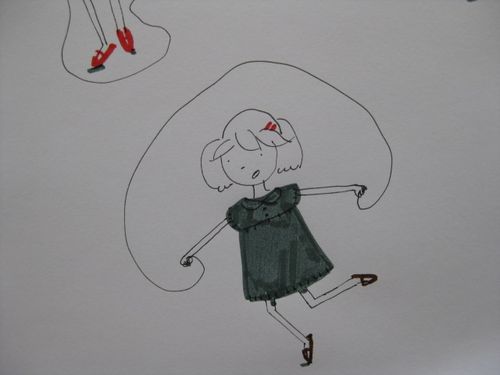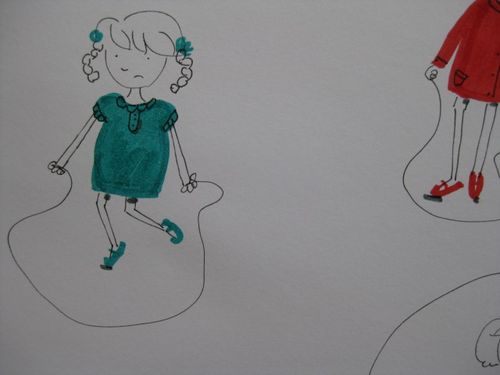 So I am going to call this wee number 'skip-ity' because you can't call any of my fabrics 'the red and aqua one'.  I don't know why I decided on the skipping theme but then why not???!  Who doesn't want to return to the heady days when your only worry may be how many you could do in a row without doing a trippy!!  This one should be arriving in a week or so but I thought I would get ahead of myself and get a little organised.  This first order only has three fat quarters for grabs and I've just listed those in my shop.  I can order more should the need arise but I never know if anyone is going to like my designs or not???!  Maybe I'm just a one trick christmas designing pony?  We shall see.......
What do you think? could you give these girls a home? or should I stick with the holidays???!