Poor you!  I'm back and feeding you........................cherries!!!!!!
That is my new year's resolution - to cherri-fy the world in general, which is an utter lie because I have never ever made a new year's resolution in my life and can only resolve to never do so.  Though the other bit - the bit about the cherry is not a lie, I only hope you are not allergic.......
So here is Cherry, as you can see, she is swinging on her very own tree swing (sound familiar???!!), which is hanging off a cherry tree.  Told you..............all cherries round here at the moment.........cherry, cherry, cherry!!!!!!!!!!!!!    bet you want to eat some now!!!!  admit it!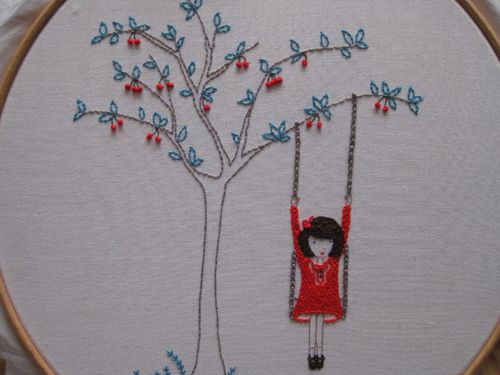 Cherry cherry cherrY.........CHERRY!!!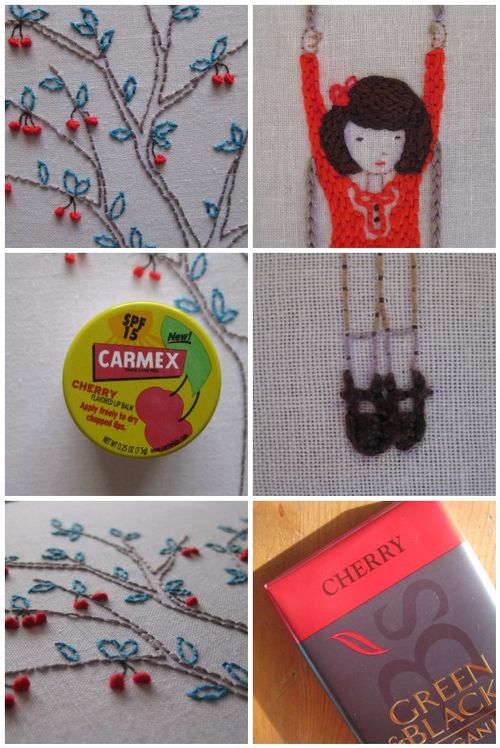 Cherry is now available to be stitched away to your heart's content here.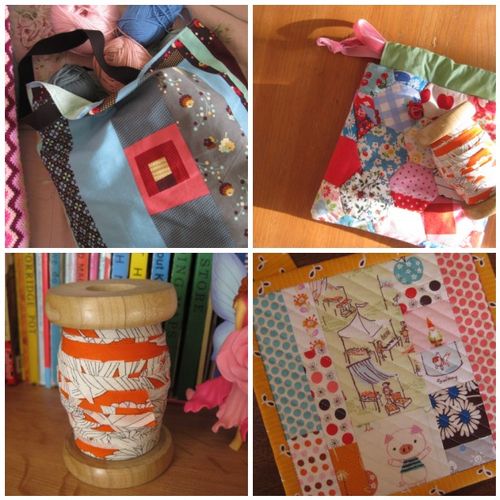 Short but sweet (oh yesss!!!) today but before I go I would just like to say ((((((Thank YOu)))))!!!)))
to the lovely Lorraine and Katy for meeting up with me in London last week!!!!  I really enjoyed meeting you both and your families.  As you can see the lovely bags you made me, are making themselves very at home.
Thank you also to the the amazingly talented and generous Chris from Izzy inspired for the super adorable (no pot will ever get it's burnt bottom on this) post holder Which I won very fair and square from her giveaway last year(!!!!).
Hope you all had a super-merrificious Christmas and are still enjoying a very happy New Year!!!
xxxxx