It's done!! 
I think it took me about 4 weeks.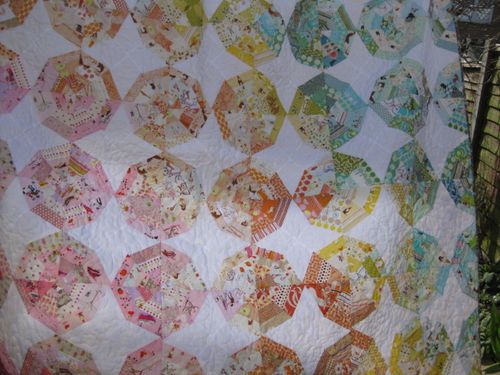 Tutorial here.  Original idea was by Holly.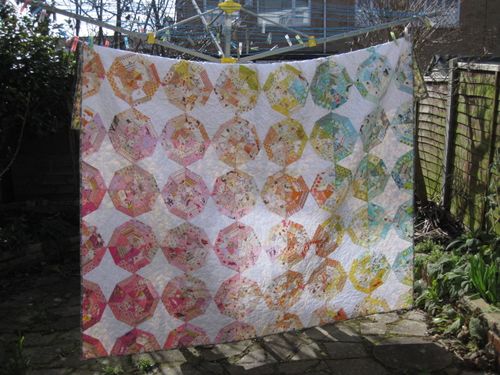 49 blocks..............196 triangles.........and.....a....gazillion or two strips of choice all sorted in various hues of light orange, dark orange, yellow orange, orange, beige orange, mid orange.............believe me the sorting of the gradations of colour is tantamount to a career in itself.
Once all triangles were cut and marked, the most amount of striped triangles I was able to complete in one hour = 15!!!!!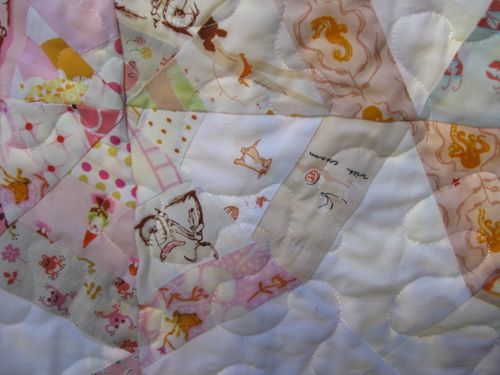 One of my favourite bits is the kitty in one strip eyeing up the cream in the strip above!!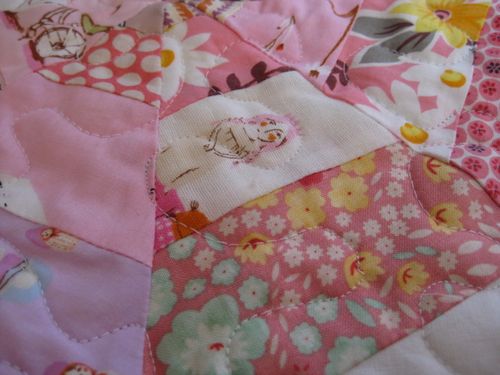 All quilted free motion, which had to be done as I can finally really actually free motion quilt and feel free of stress at the same time (at last!) 
The back is 'Banded Poppy' by Philip Jacobs and it's bound in 'Prarie Rose' in newday by Denyse Schmidt.  
 
Last look......................