Last week, my computer died and took all my files and photo's with it to computer heaven :(
Welllll........................nearly,
Thanks to the highly knowledgeable computer repair man I rang in my despair, who managed to resusitate all my many, many, far too many computer files and quilty pics and stop them slipping down the plughole of computer doom.........  I now have everything back and almost in fullish working order (including brand new shiny computer machine:)))))))
These photo's of a new quilty top all decked out in shiny geese made from Bliss, were some of the many revived.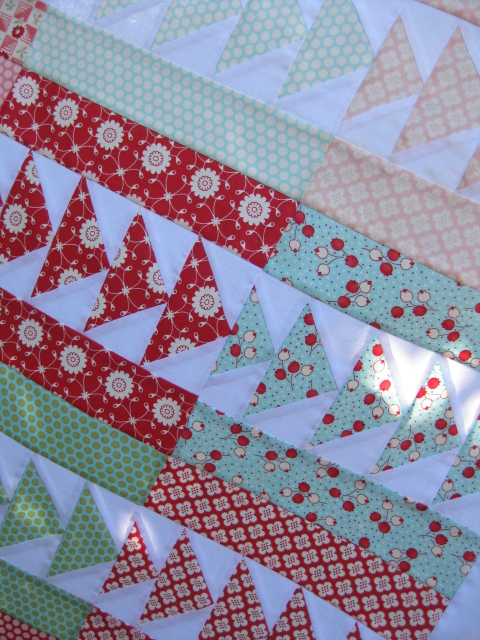 I just LOVE these fabrics!! 
BUT I have a dilemma.  You see this was all set to be a new quilt and then.  I chanced to drape it over my breakfast table.  And as you can imagine, I fell in love at the prospect of seeing this little fabric darling everytime I walk into my kitchen.  And both my girls came in and professed undying love with the idea of waking up to breakfast served on a bed of Bliss.
You get the picture. 
If not this is how it would look..........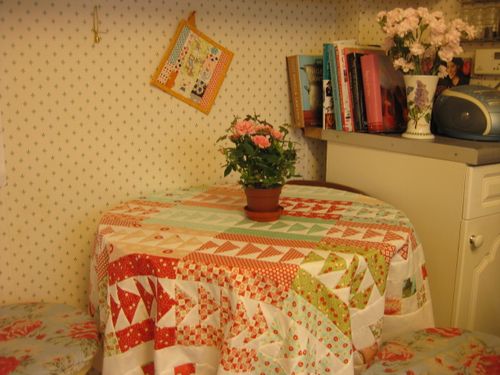 If I go the table cover route, should I back it? or just edge it??????
What should I do?  Cover my table????  or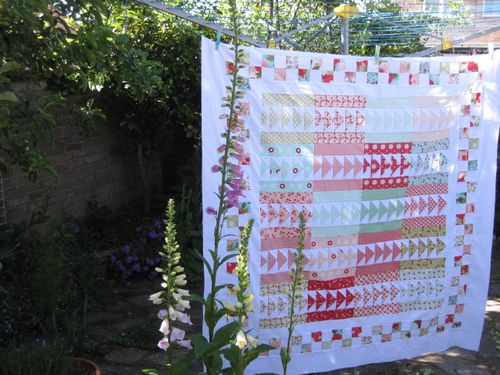 keep as a quilt????????
HELP!  please...