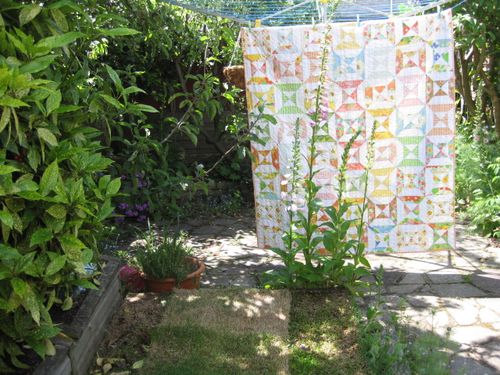 This is the quilt that I really wanted to show you yesterday, only the rain wouldn't let me. 
Today, quilter's photography friend, the sun has paid the back garden a visit to let me snap away without fear of ending up with a washed up quilt in the process.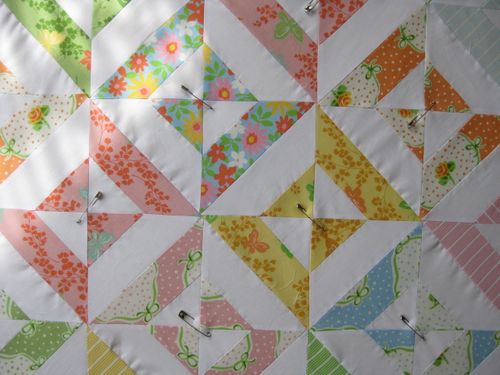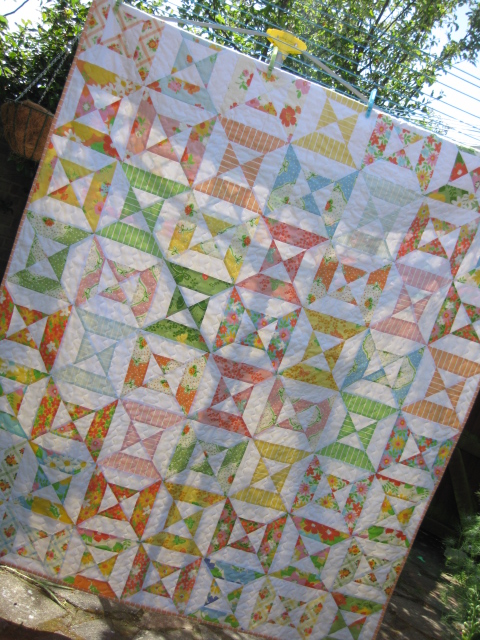 This was my first attempt at making a quilt with a jelly roll
Fabric is dream on by urban chiks for moda, I love this collection, it looks so pretty and very like all those vintage-y sheets only in perfectly sherbet-y pastel colours.  Using a jelly roll is like having a quilting fairy cut all those 2.5" strips for you and just getting on with the fun bit - the piecing.
finished quilt measures 70 x 54"
I quilted it in a wavy line machine embroidery stitch - super super quick and easy.
I used this tutorial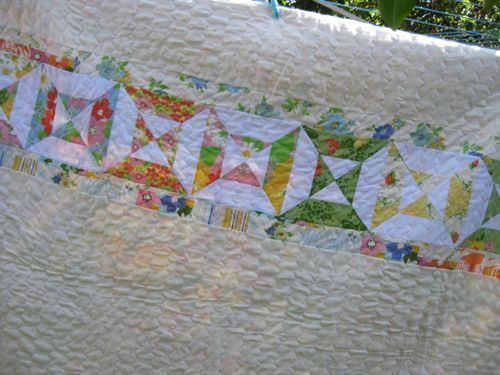 I even pieced the back...................yes, I was not being lazy with this quilt.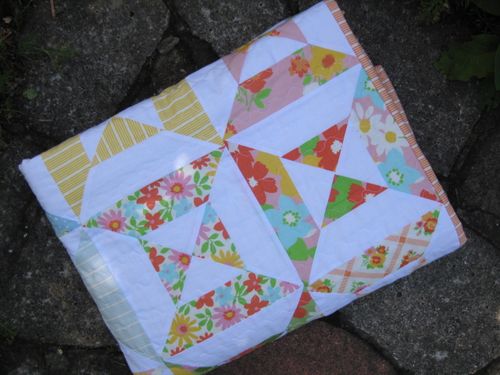 A very happy result.