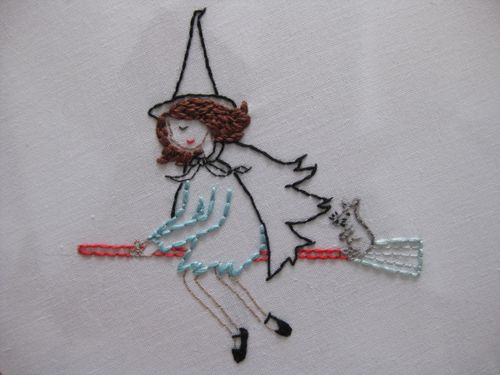 On Friday, I got an uncontrollable urge to stitch up a cute little witch on a broomstick....
I don't know why this happens but from time to time, an image will appear in my head and continually whisper ".....stitch me.....".  Eventually the whispering increases to a shout and I give in.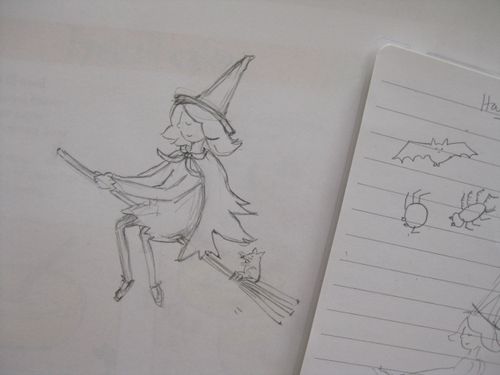 I get out my sketch book (this is actually the lined paper book you see in the bottom right hand corner) and sketch, draw and doodle a few practise imagess.  
Then I go for it on a nice clean sheet of A4 paper and draw the whispering/shouting picture I see in my brain and finally the whispering/shouty stuff stops, phew!

Then comes the nice, calm exciting bit where I transfer the image to fabric, hoop up and pretend to be an edwardian lady, gently stitching my way serenely through the day (except edwardian ladies most likely didn't stitch girly whispering/shouting/ girly witches.......or did they?)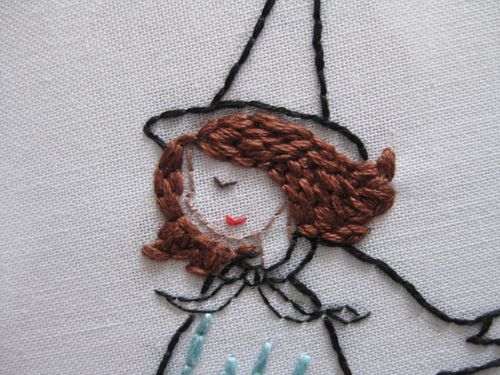 A few details.
I couldn't bear to give my little witch a green face or a wart or a cackle, instead she sleeps on her broom with hair gently flying in the breeze...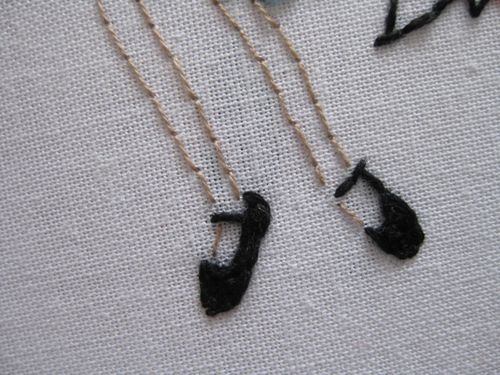 With dangly legs....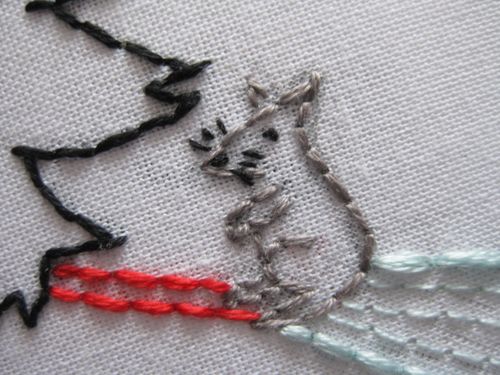 and a cute little mouse for company.  I thought I would ring the changes instead of the more usual kitty as that is what imagination is for!