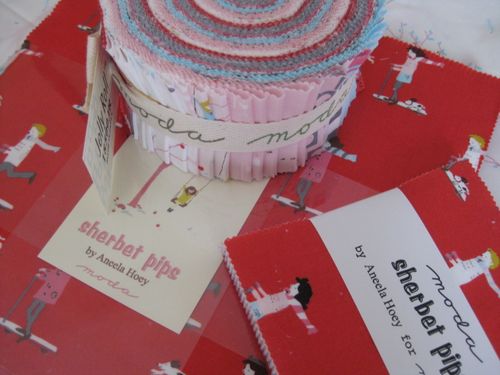 I don't know why it has taken me this long to post pictures of the pre-cuts I received a couple of weeks ago (actually my sister visiting and me and the girls being ill probably had a lot to do with it).  I thought you might like to take a look at what to expect in terms of jelly rolls, charm packs and layer cakes......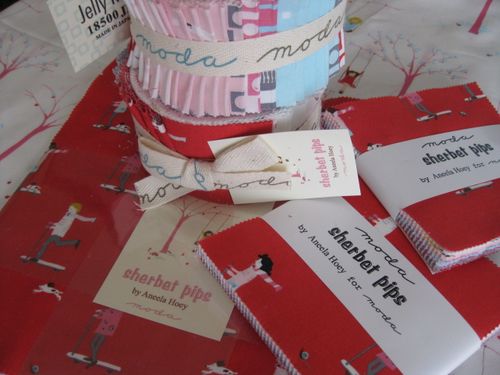 For me the pre-cuts are a big part of the excitement of designing for Moda.  For starters they just look so enticing don't they?  I could easily buy these just to decorate the house, not to mention drool over whilst thinking of alllllll the possibilities.  Then there is the ease of them, for who wants to spend hours in the company of their rotary cutter chopping up perfectly sized squares and strips?  I am definitely in the category of quilters who would prefer not to spend too much time slicing and dicing (partly because I am not in the habit of being great at it - how about you?).
Of course we don't just want to look at these all wrapped up.  Sometimes they need to be opened too!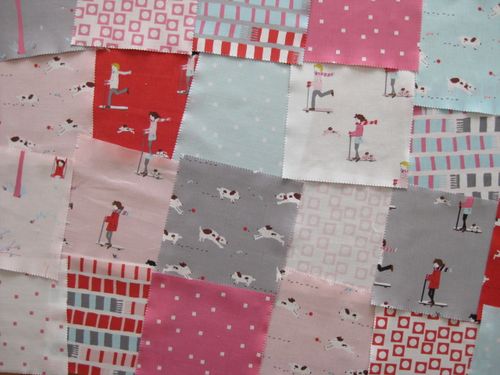 Some of the 42 squares from an opened charm pack.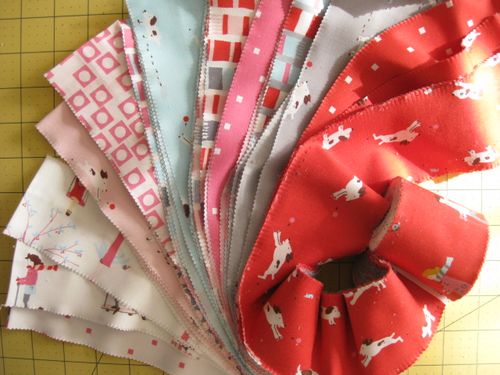 Some of the 42 strips from an opened up roll of jelliness.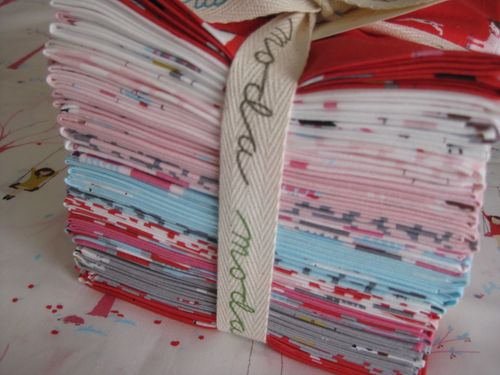 FQ stack!!!!  = options, promises, opportunities.......decisions!!!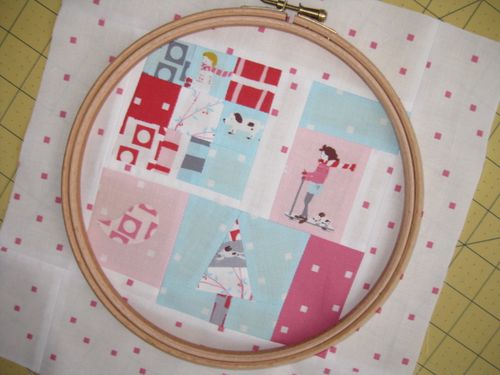 Some of the fabrics are actually being sewn with and not just stared at ;)
One of the fabrics I am most happy with in this group is the square dot.  I've discovered it works brilliantly as a solid with a difference and makes everything look so playful.  I also love how it looks like snow!!!! on the blue background - square snow but still snow!!!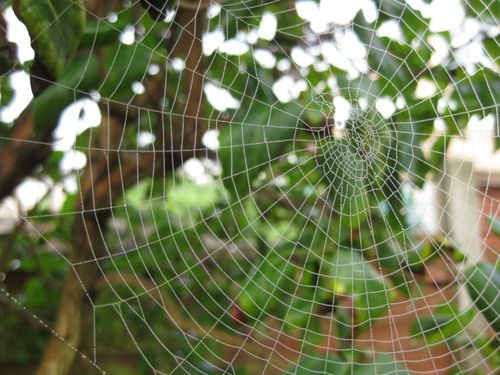 Halloween this weekend!!!!  Trick or treat???  Definitely all treats around here!!!
Quilt market starts tomorrow too!!  Sadly I won't be there but I am feeling very nervous with trepidation and will be keeping my little fingers very well crossed indeed that my pips do themselves proud!!