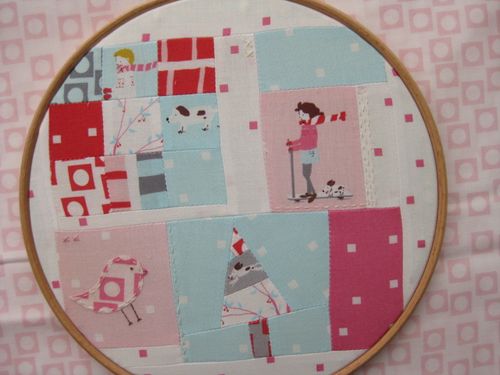 I think it's time we did a little celebrating.
So I can say thank you for all your kind comments and well wishes about my new line for Moda.  You know the one.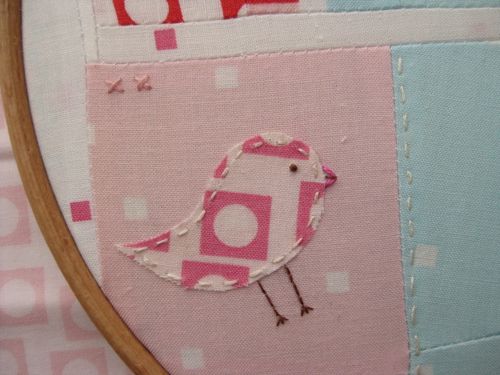 and because you've been so patient while my blog posting has developed an acute case of disappear-i-tis whilst I finish off some projects, like my piece above for the scrappy hoops swap on flickr.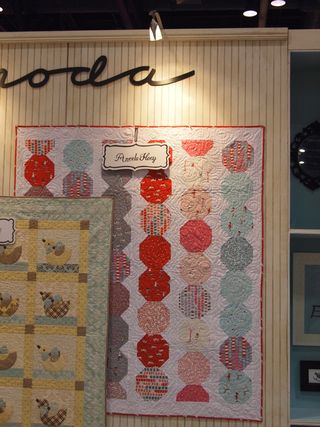 xxx to Katy, who took a photo of the Sherbet pips quilt I designed (but someone else stitched up for me) to showcase the line at market.  I think this pattern will be available as a download when the fabric is released next year (I'll let you know).