I think this one is my favourite tree quilt mini so far.
Definitely.
I have always wanted to make a fan type tree block ever since Katy made this dreamy one for the Ten Make Two Bee a year or two ago.  For a while I hoped someone else would make one for me and added Katy's pic every time I made a flickr swap inspiration mosaic, wilfully wanting one to magically appear.
But in the end, I had to do it myself.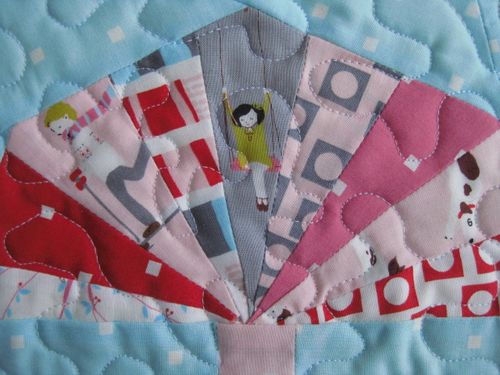 I didn't use a pattern or paper piecing but just winged it.  Adding each piece where I thought it should go. I was very tempted to hang a little tree swinging girl off the tree but decided it might make it OTT.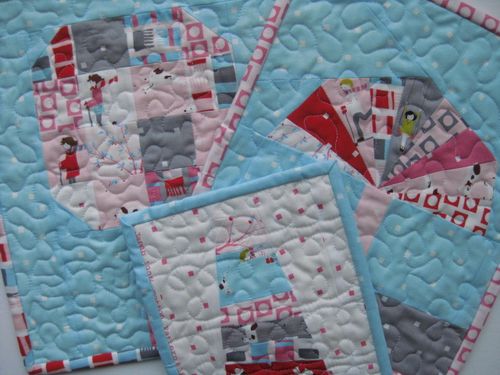 And so the little wall forest of the future grows.  I think may be two more and I'll be done (is 5 a forest?).
Hope you are up to some good quilty fun too?!