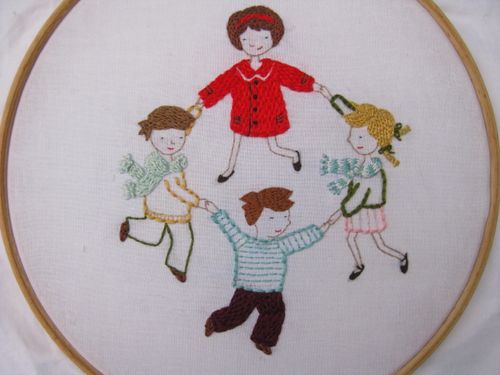 This time last year you couldn't pop around to this blog without tripping over an embroidery or several, it was a full on stitchy embroiderfest for a couple of months.
And then, all my other hobbies got in the way of my floss, along with designing for Moda and the embroidering suffered a sad demise as a result.  So with enough being enough, I have dusted off my hoops and started on those little back stitches once more.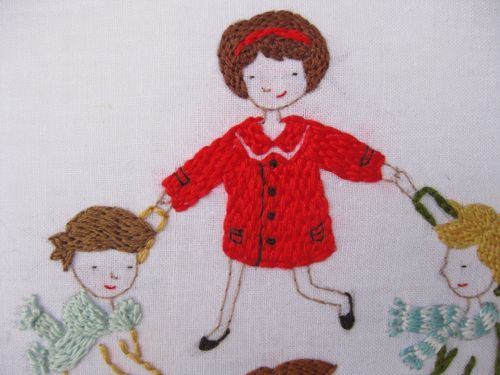 The above little piece of stitchiness started as a series of doodles a few long months ago and shows a little quartet of young pips dancing round and round (and round and round....). My girls loved singing 'round and round the garden' and 'ring o'roses' when they were little.  Still do.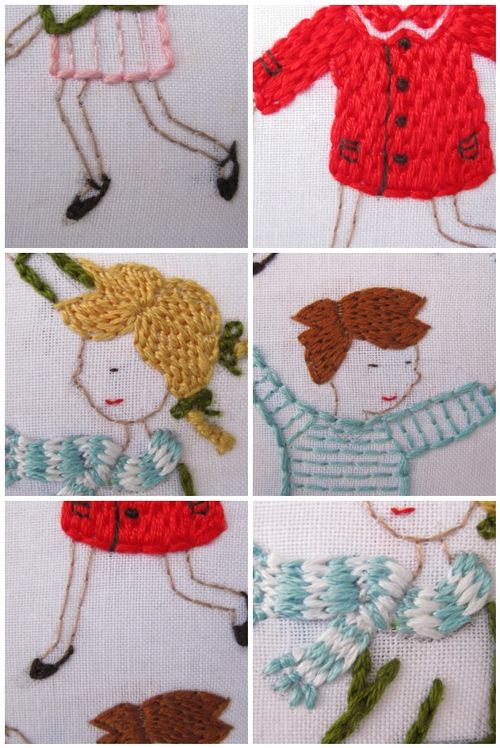 I am still a little unsure of my styling of the boys in the above, they are a little on the girly side aren't they? with their floppy fringed hair and silky lookin' scarves.  I dread to think how I would have dressed my daughters if they had in fact turned out to be sons...................(doesn't bear thinking about).
I've written up the pattern for the above embroidery and will be listing it any minute now.  You can find it by travelling by link and popping over to my shop. 
I am thinking of putting together a few posts on embroidery how to's and would love to know if there is anything in particular you would like to see in them?  If there is something you always wanted to know or something you just can't get the hang of.  Let me know!!!
Hope you are enjoying the Wednesdayness wherever you are!!!!!