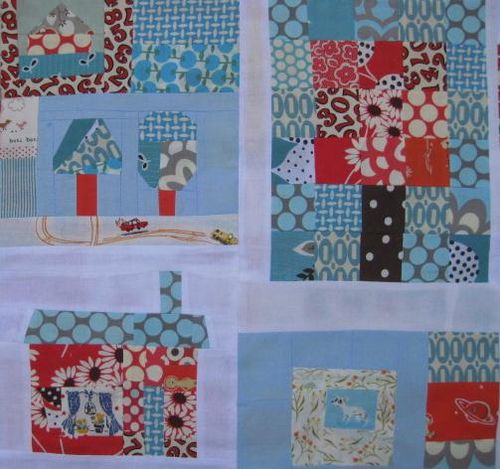 Warning : If you are not fond of pieced tree and house blocks or itty bitty pieced blocks please look away now.
Almost a year and a half ago it was my turn to be queen of the month in the Ten Make Two bee.  It just so happened that all my fellow bee-ers were ladies of enviable talent in the block making department, so I decided to put those skills to use and came up with my idea of making blocks made up of - pieced trees and house as well as mini versions of any quilt block (modern or traditional)all added in together any way they pleased.  I showed them my blocks (above and below) and then sat back and waited to see what they would come up with.
This bee was made up of ten members and we all created blocks from our scrap stash.  Below are all the amazing blocks I received, perfectly pieced and far exceeding any expectations of the brilliance I had hoped for.
I have to quickly just add in here that I still to this day, never received blocks from two members of this bee (even though I still subsequently went ahead and made their blocks for them when their own months came about).
I don't bear those two members any ill will at all, I know things can change and sometimes your plans along with them.  However, I got the blocks I had received out the other day and realised I was doing them a great disservice by not making them up into a quilt.  Each member made two blocks, so in order to keep the length of this post in check, I am showing just one each here.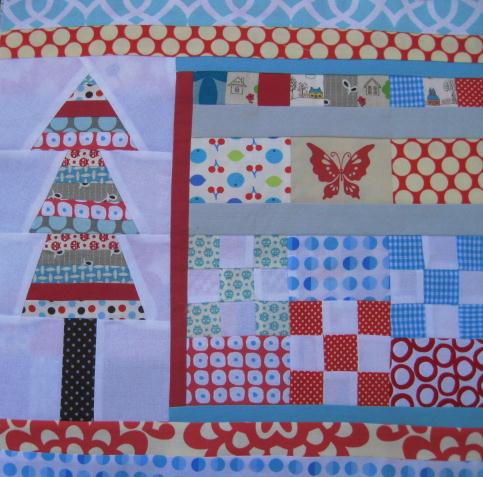 Made by Tacha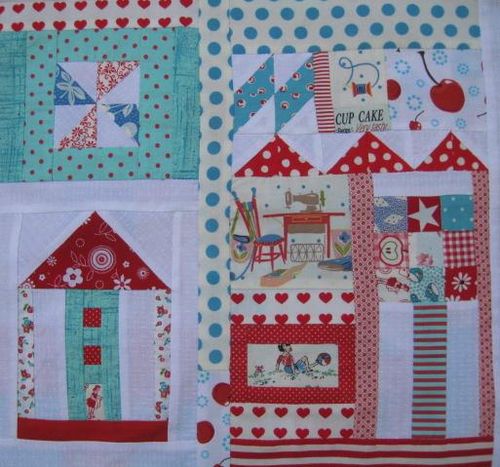 Made by Louise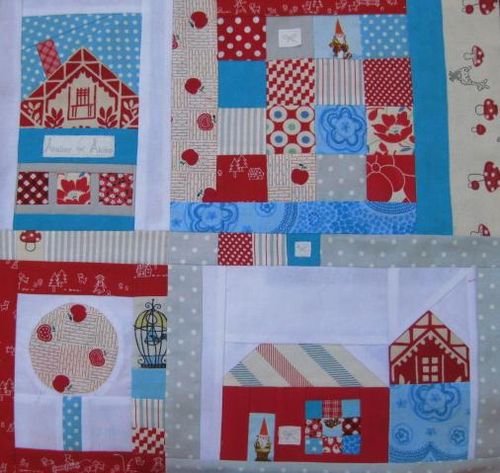 Made by Shanna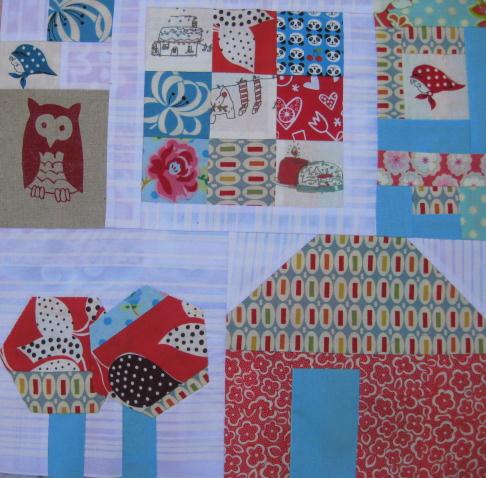 Made by Katy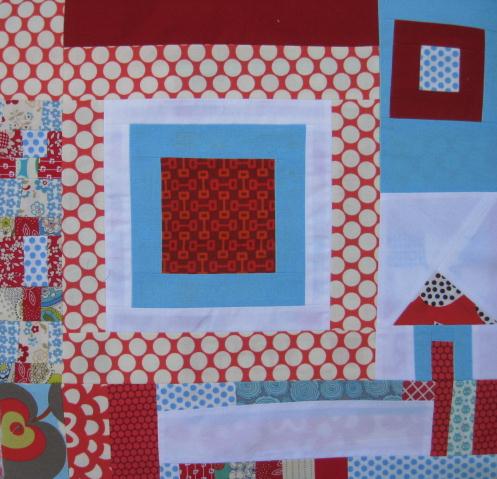 Made by Katie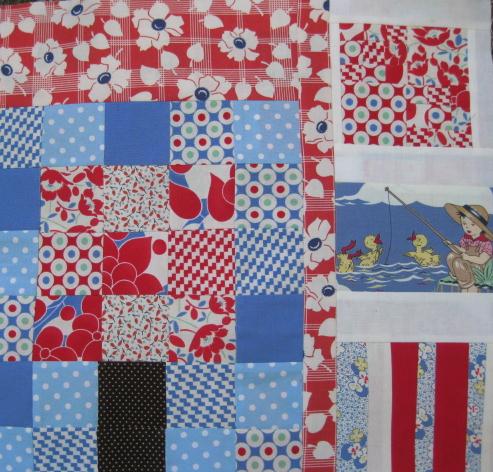 Made by Beth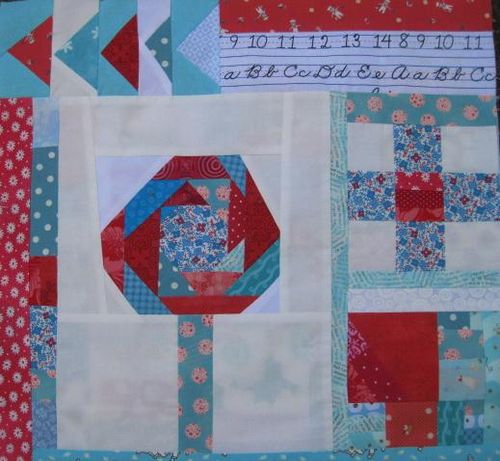 Made by Sarah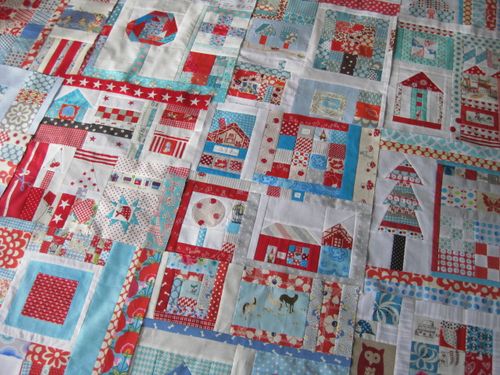 Aren't they all scrumptious??  
While I get on with how best to piece up my little beauties, I'd love to know what your own experiences of being in a bee have been like?  Have you ever had blocks that just didn't turn up?  or blocks inadequately made?  or have all of your experiences been only positive?