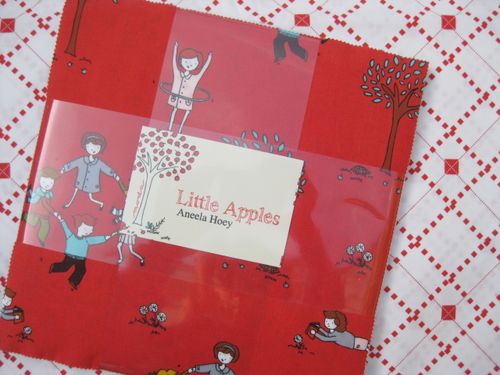 I don't think I have ever sewed as much as I have these past two weeks.
Been getting some quilts and other stuff ready for my little corner of the Moda booth.  Quite how I have managed to sew with both girls at home for the holidays and possibly the hottest Easter break I can ever remember I don't know.
I need a break before I actually break, so I'm taking a little time to show you a first glimpse of the precuts for the new line.  The layer cake above has already been made into a quilt(!) the top print you can see is the lead design this time 'round and round' in lollipop.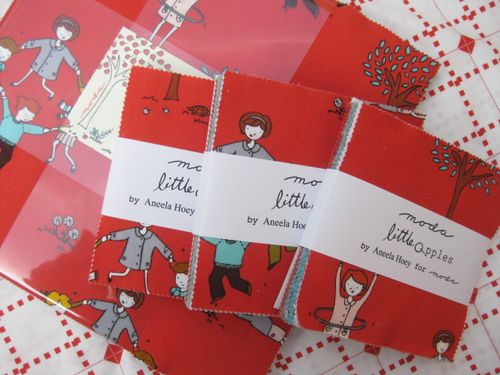 There's the charm packs,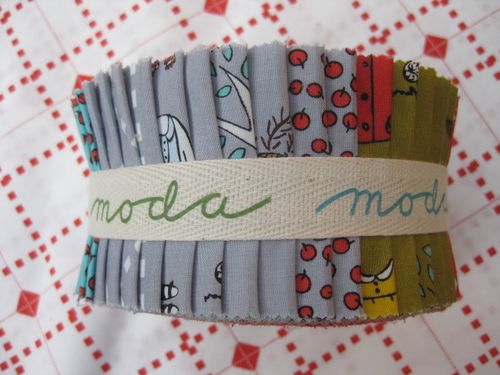 Jelly rolls,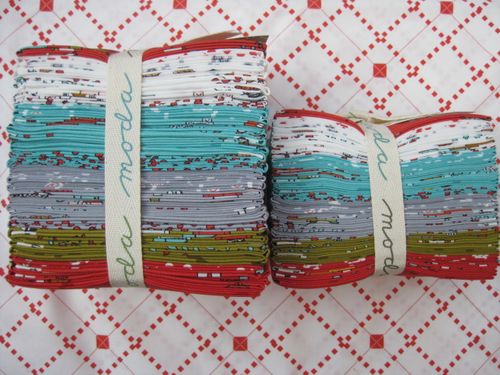 Fat quarter packs and all new super cutie patootie fat eighth stacks! (my girls call these mother and baby).
If you are going to sample spree at quilt market (I think this is on Thursday?) or know someone who is, a little heads up for you - you will be allowed to pick up one of each of the fat 1/4 and fat 1/8 stacks (ie. both).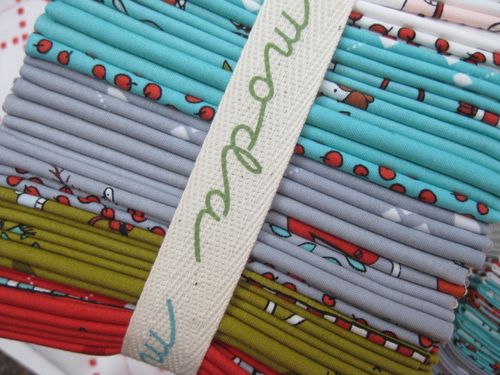 Time to take my seat back at the machine, I'm hoping to share some of my projects with you this week as well as a little story with a royal twist on Friday.
Hope you are all enjoying some sunshine wherever you are, catch a few rays for me please.